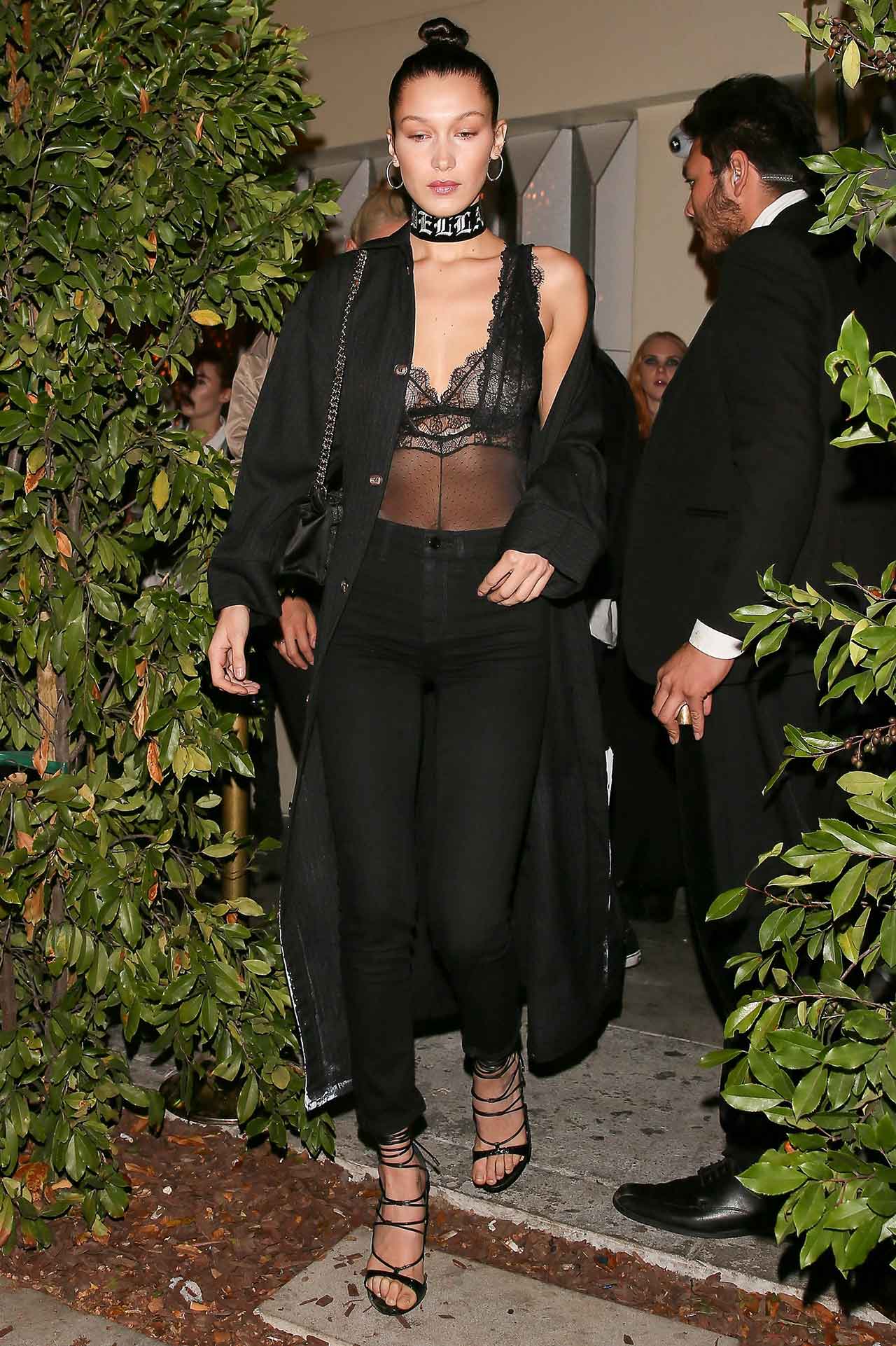 Stunning model and sister to Gigi Hadid, Bella Hadid, made her way out of the new Hollywood hot spot, Delilah, in West Hollywood, California a couple of weeks ago after a night of fun with some friends.
For the evening, Bella wore a pair of the J Brand 23104 Maria Straight Jeans in Seriously Black, styling them with a see through lace body, some black sandals, a long black coat, and a choker. The Kardashian/Jenner styling of lingerie as outerwear is really taking over Hollywood at the moment, and I think Bella makes it look really wearable, especially since all the pieces in her outfit are smart and classic – the lace top just adds a little bit of sexiness to it, with a more old school fit from the J Brand Jeans.
When I look at this outfit on Bella, I do get a sense of the 90's with the big hoop earrings, choker, and top knot in her hair though. The long coat also adds to that element, but there's such a modern take on the look with her styling and going all black keeps it classy. I think Bella really did this outfit justice! Not to mention those J Brand Maria Straight Jeans fit her to perfection, don't they?
Shop J Brand Jeans at Shopbop.com
Image Credit: AKM/GSI