This weeks review is on a brand of denim that I have only just tried – AMO. I've seen Heidi Klum in this particular pair, the Babe Skinny Jeans in Keepsake, and I've seen the brand shoot to popularity with their twisted seams as well, so I thought it was about time that I tried out AMO to see what I think of them and share it with you.
The Fit: The Babe is as the label says: a slim fit, high rise, ankle jean, but it's not super skinny so that it's snug on the ankles. It's a little looser for a more relaxed skinny fit. The rise is 9.5 inches, the inseam is 26.5 inches, and the leg opening is around 12.5 inches. You can see these are a skinny that's reminiscent of when skinny jeans first came out with these measurements, except they are cropped. As you can see from the photos, they definitely have a great rise and fit around the legs, as well as the butt. The back pockets are a nice size, they are positioned nicely to be flattering, and I'm quite impressed overall. The bottom of the back pockets hit the bottom of the cheek which is ideal, and the size is just right.
The Size: I took a size 27 in these and I vary between a 26-27 in most brands. I thought these might fit a bit tighter due to them being thicker and less stretchy, which is why I took a size up. I was right to do so as I definitely couldn't fit a 26 as these are tight enough as it is. They are quite snug in the waist and around the crotch/butt area, but as they're brand new, I haven't fully broken them in yet. If you're between sizes, I definitely recommend sizing up.
The Denim: These AMO Babe Jeans in Keepsake are made from a 98% cotton and 2% elastane blend denim. They remind me a lot of old school jeans when they first started getting stretchy. They have a thicker weight to them, but are still fairly stretchy, just not on the level of thinner, stretchier denim that we are used to these days. It's definitely well made though!
The Wash & Details: This Keepsake wash was what drew me to the jeans in the first place actually as it's so detailed. Not only do they have the distressed patch on one knee, they have a darker patch on the other one, and an undone, frayed hem. There's a stitched seam all the way around the distressing on that one knee, but the other side that's darker looks like it had a patch of denim on top of it before it was bleached and washed, so it looks new. It's got fading around the butt and thighs as well as some whiskering on the lap and knee areas. The back patch is also missing, so there's just a darker denim square. With all of these details, they are definitely very vintage inspired, especially around the button fly too.
Overall Opinion: My overall opinion of these AMO Babe Jeans in Keepsake is quite mixed actually. The pros for me are the fit as I like the cropped inseam and the higher rise, plus the back pockets. I also really like the detailing and wash features as they are really nicely done. The downsides might be that the denim isn't as stretchy as I was hoping and it's a little stiffer than what I'm used to at the moment. That's just my personal preference though. If you love denim that's more sturdy and less stretchy then these are definitely a pair you should check out! The details and wash alone are worth it!
Shop AMO Jeans at Shopbop.com & Revolve.com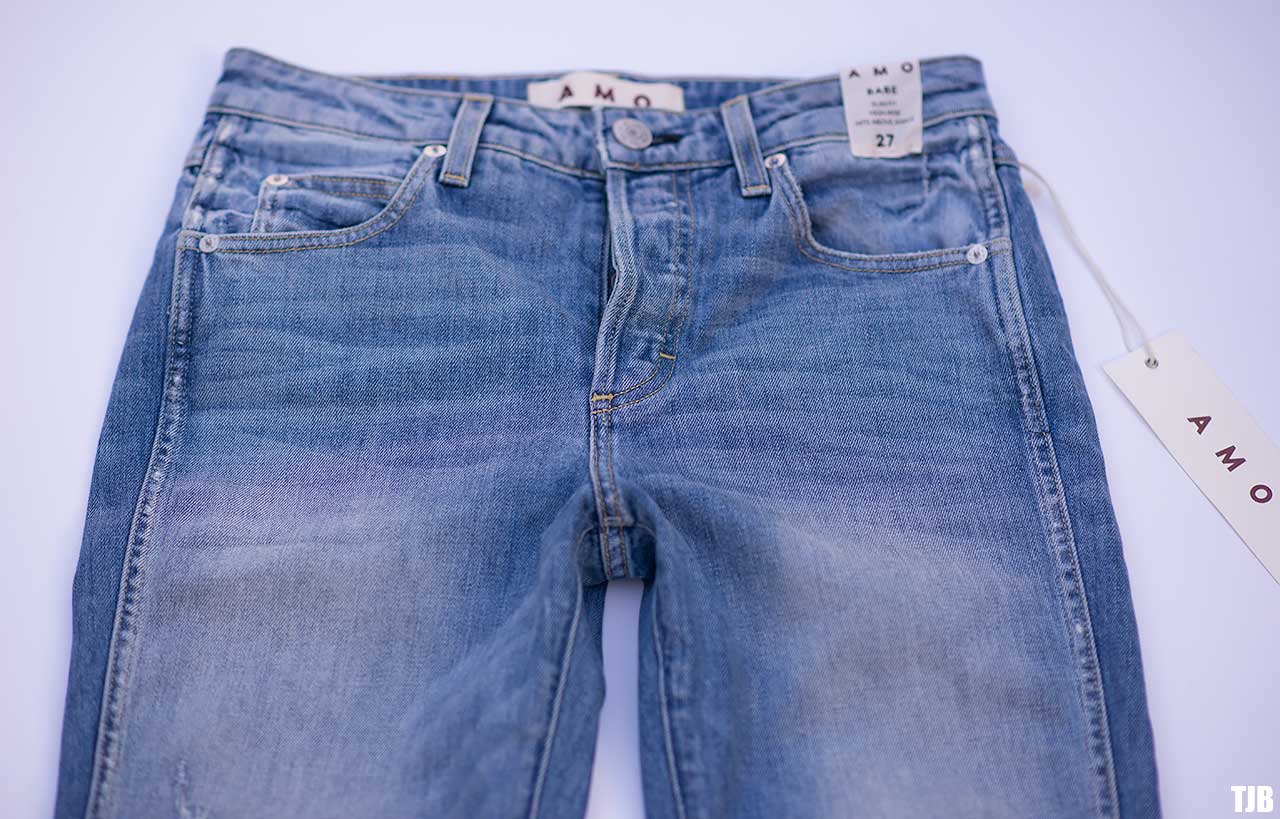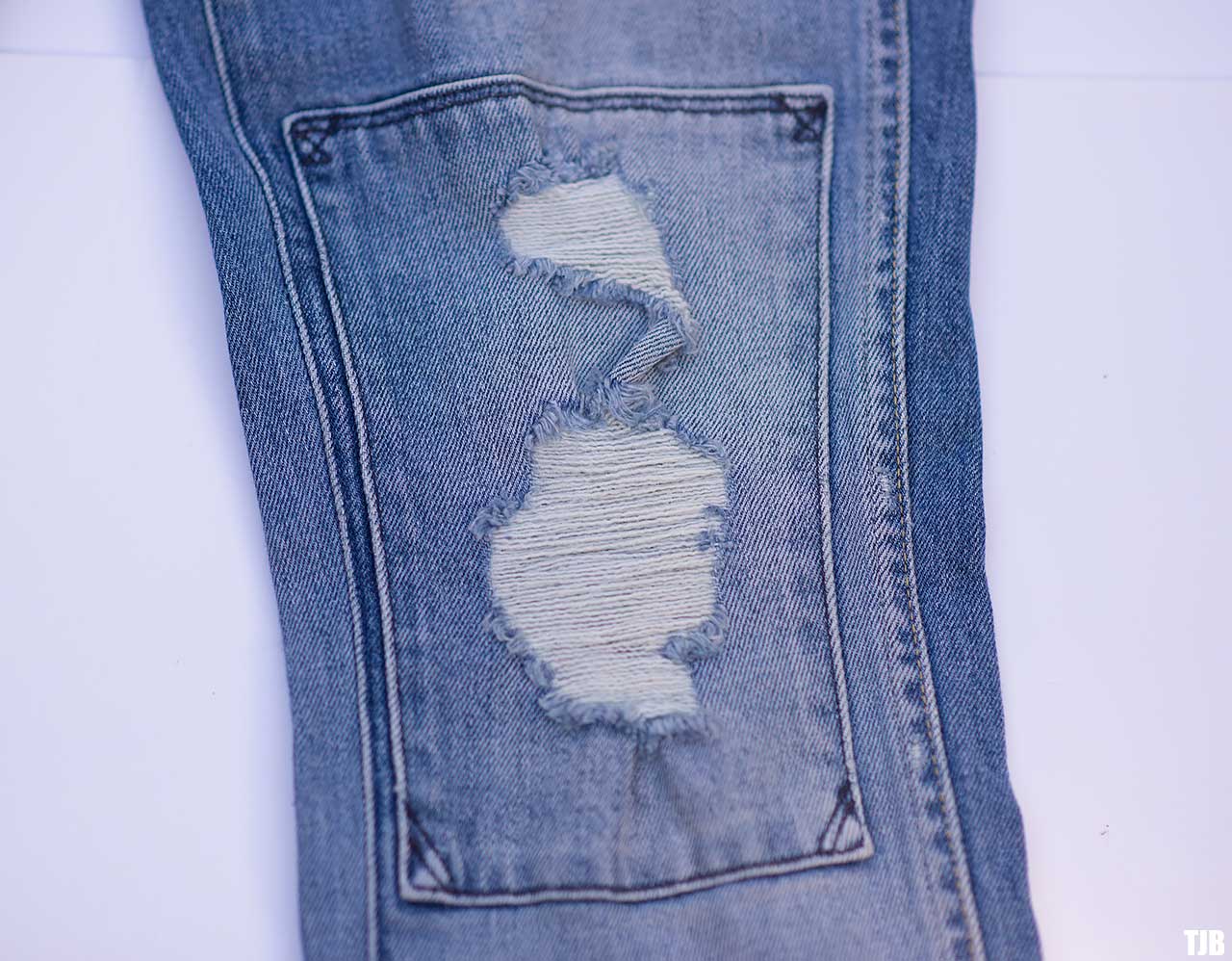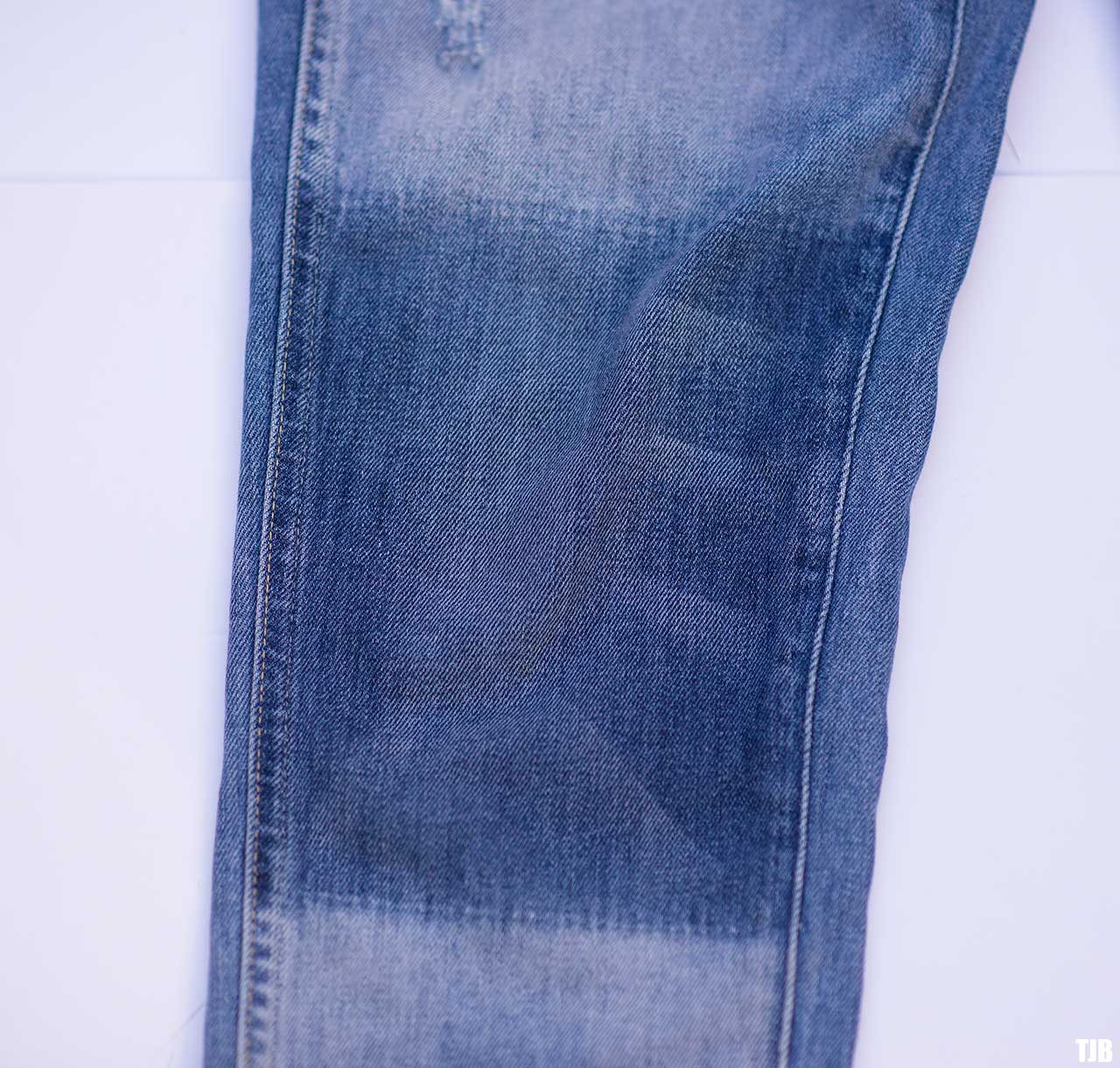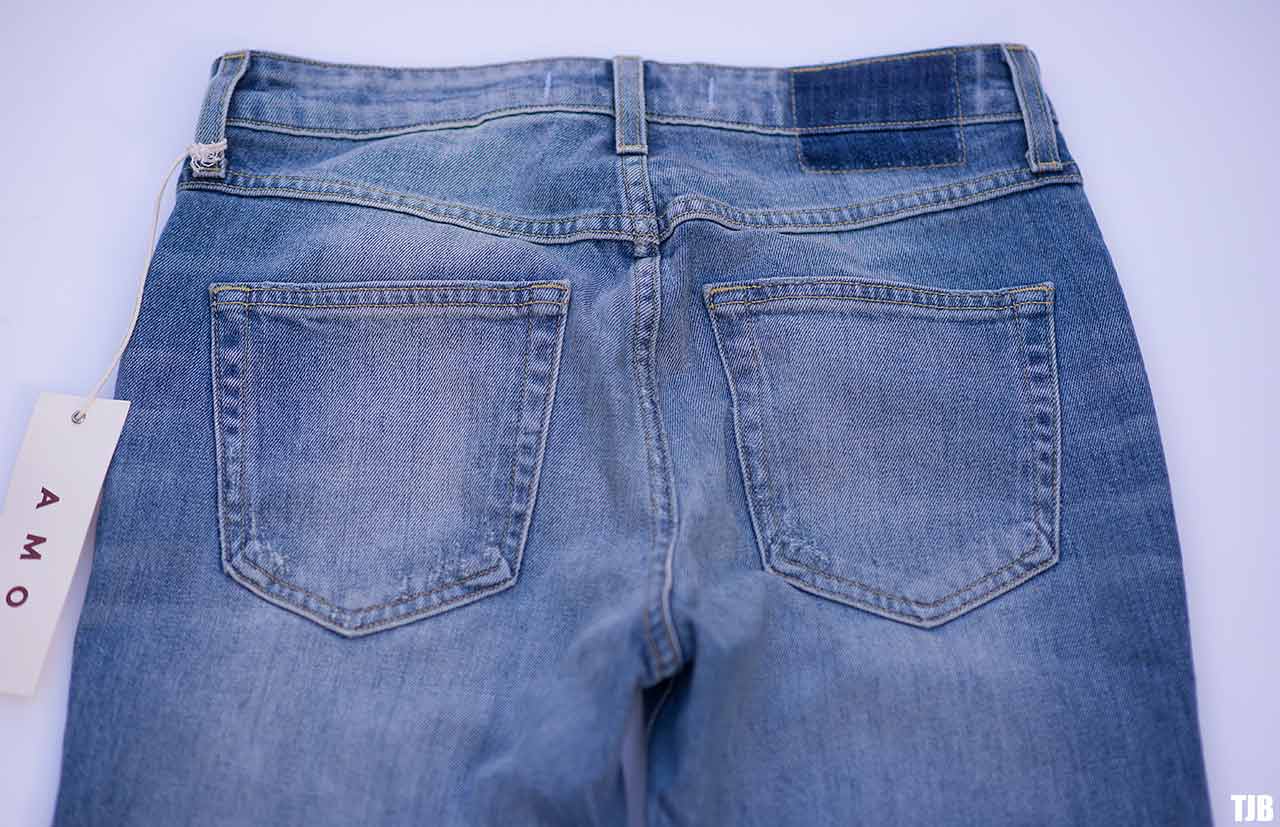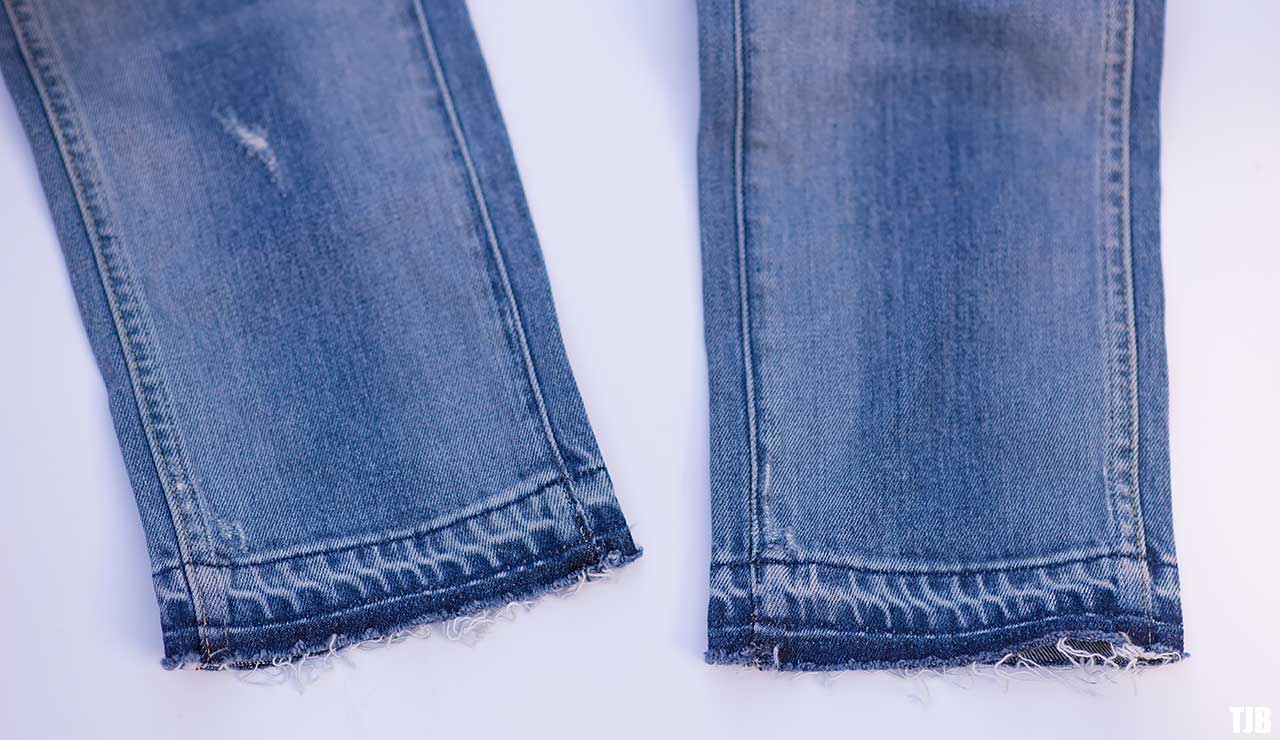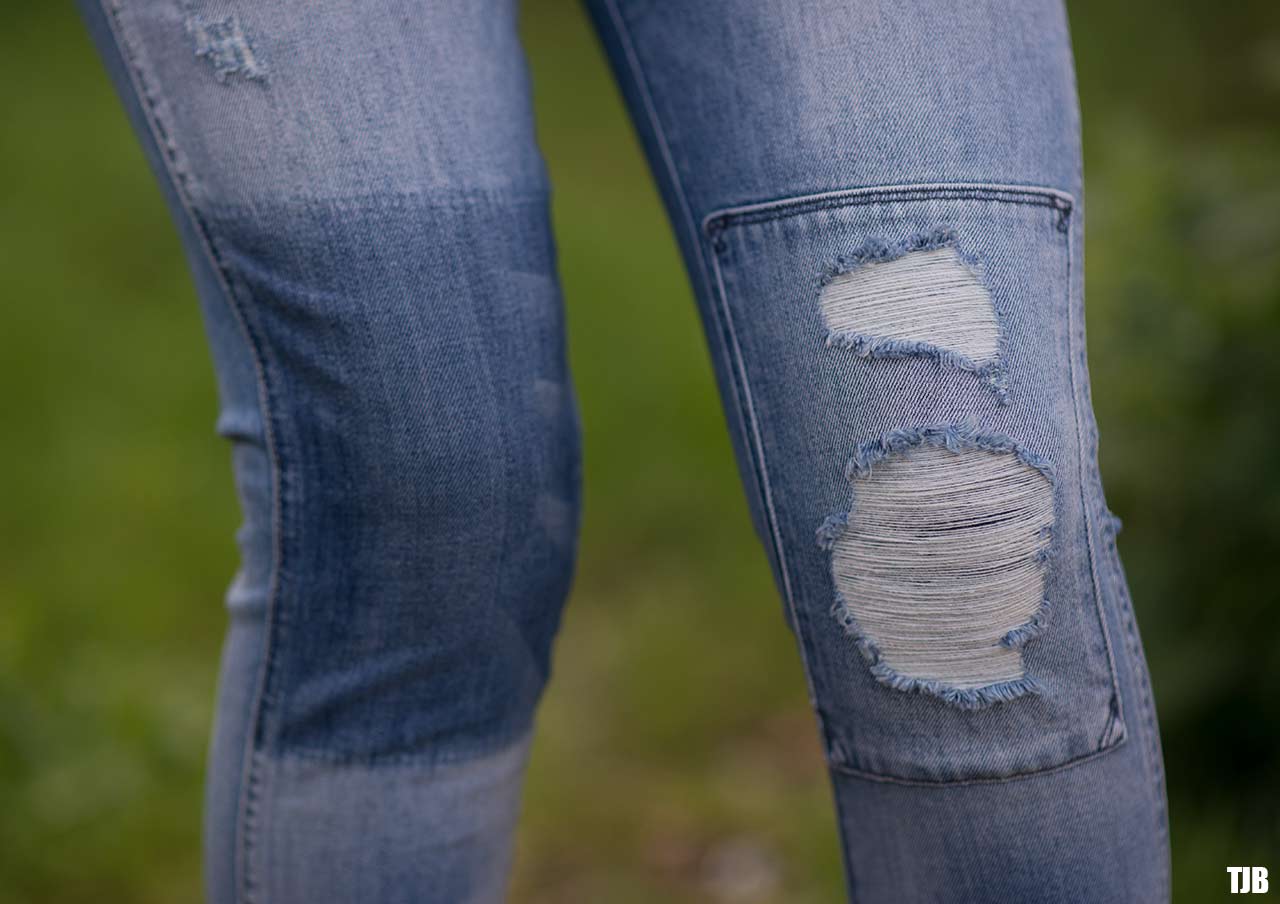 Jeans courtesy of AMO, opinions all my own.