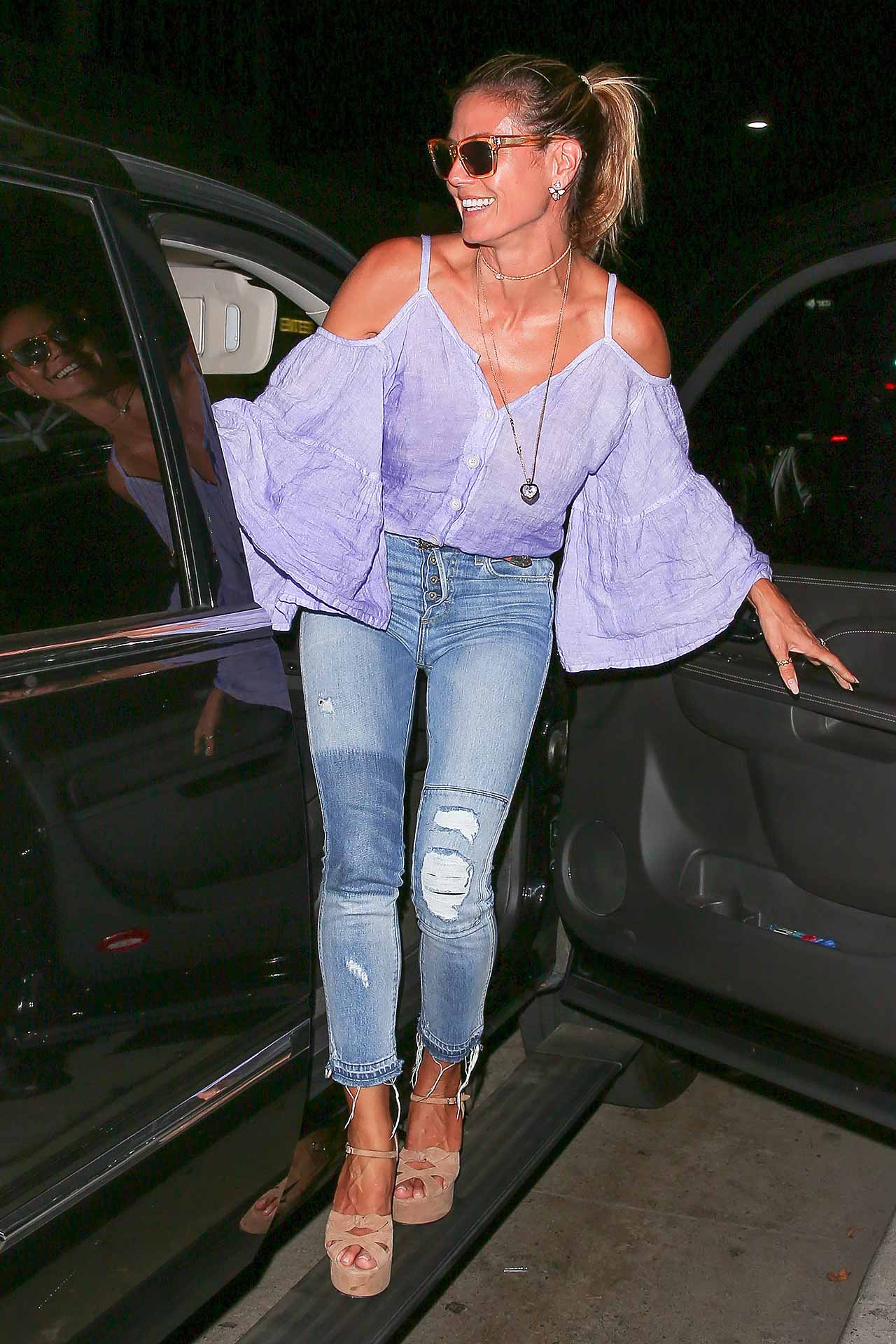 Another day, another sighting of the ever gorgeous model, Heidi Klum in her AMO Babe Skinny Jeans in Keepsake. She was seen getting out of her car and heading into dinner at Mr. Chow with her children in Beverly Hills, California. One thing I love about sightings of Heidi is that she's always so well dressed, put together, and cheerful. It's almost infectious.
Heidi styled her AMO Babe Skinny Jeans in Keepsake with an off the shoulder/cold shoulder shirt in lilac purple and some nude wedges, with simple jewellery accessories. This might possibly be one of my favourite outfits I have seen her in, however that's a tough call as there's always so many gorgeous looks of hers, but it's definitely way up there. The colour combinations and the ease of her thrown back ponytail just make it stand out to me.
Speaking of these AMO Babe Jeans though, I just recently received the Keepsake wash for review from the brand so I could see why Heidi loved them so much, so definitely keep an eye out for that one towards the end of the month. The denim is a little thicker and stiffer, with not a huge amount of stretch to it, so that did surprise me that we even see Heidi wearing them at the airport for long haul flights too. What do you think of Heidi Klum and her love for AMO? Have you tried the brand and fell in love too?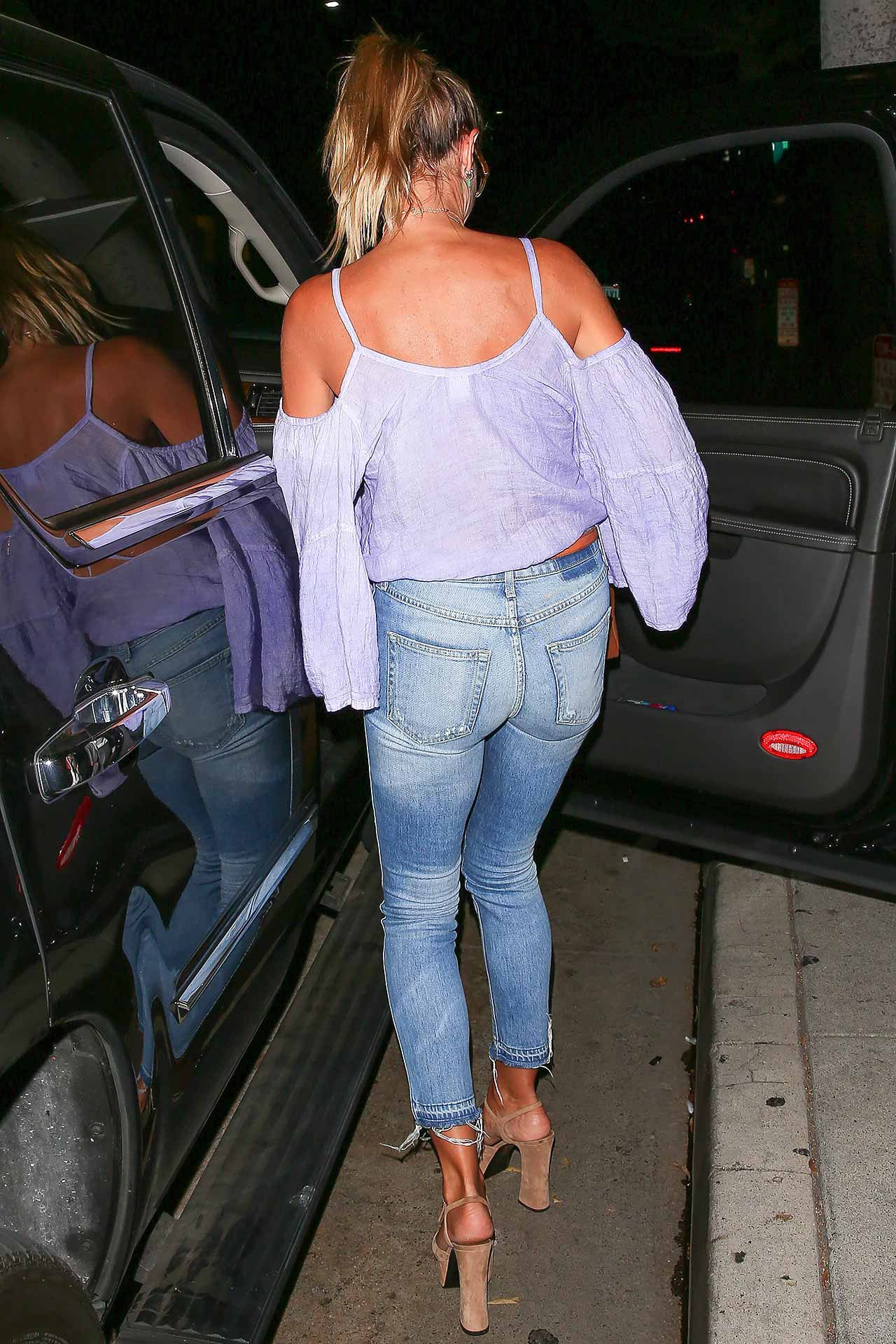 Image Credit: Maciel / AKM-GSI