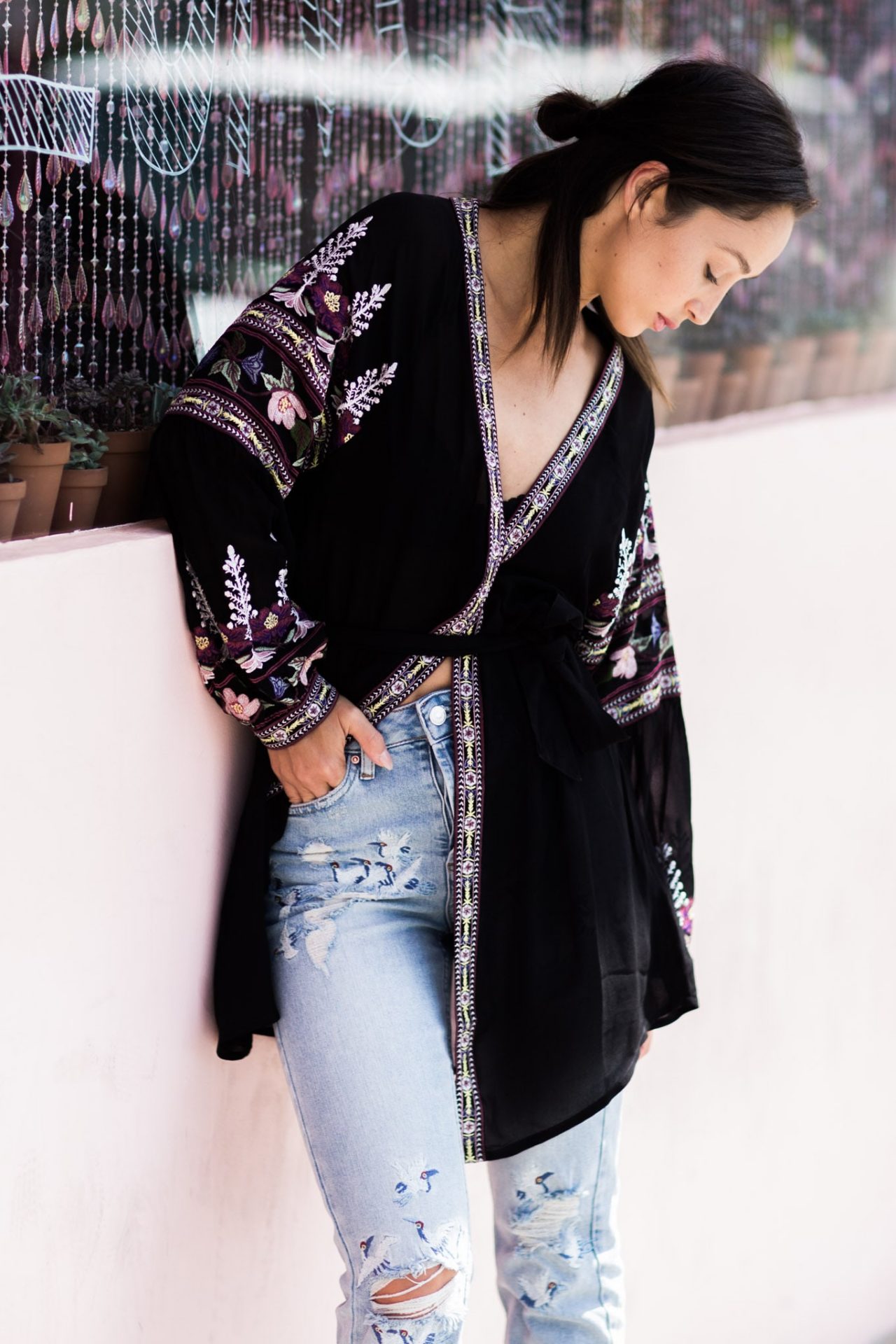 I've been a huge fan of actress Cara Santana's personal style for a long time now. I've always enjoyed what denim she wears and seeing her candid snaps while out with her boyfriend, Jesse Metcalfe, in Los Angeles. When I found out she had a blog last year, I was over the moon and it's been one of my regular reads for quite some time. I love it when celebrities have their own space online as it allows you to really connect with them, not to mention Cara is lovely and extremely friendly to everyone too!
For this outfit that she wore on her fashion blog 'Cara Disclothed', she chose to wear her Topshop Moto Embroidered Straight Leg Jeans which I think are stunning! The embroidered denim trend is creeping up on us a lot lately and I can see it being even more popular as the Summer comes into its height.
How do you style them? I think Cara shows that matching the embroidery on the denim to the rest of your clothes is an absolute hit! She chose the Topshop Silk Robe to go with it and finished it off with her Balenciaga Leather Ankle Boots, just to give it some edge and femininity. I can't fault this outfit one bit, it's a Cara Santana winner in my books and any new denim is always refreshing to see! What do you think of embroidered jeans? Buy the Topshop Jeans here, the Silk Robe here and the Balenciaga Boots here. If you love embroidered denim, check out the selection on Shopbop or Revolve Clothing too.
Images courtesy of CaraDisclothed.com.