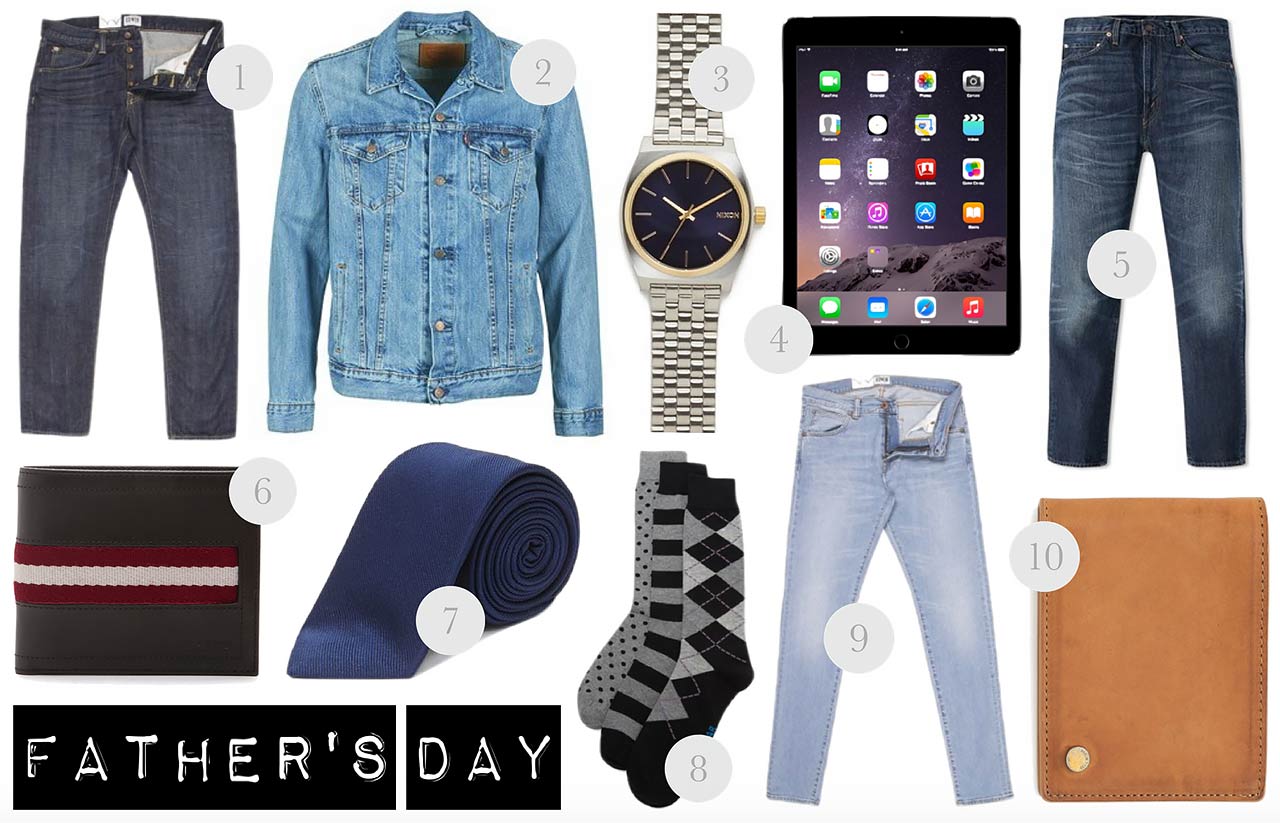 1 | 2 | 3 | 4 | 5 | 6 | 7 | 8 | 9 | 10
It's Father's Day on the 19th June and that means it's time to start thinking about gifts for your dad, if you haven't already. Denim is always a great choice, whether it be in the form of some nice fitting jeans or a denim jacket – it's casual, comfortable and stylish. I find that more and more dads are opting for denim to wear, more so than chinos or trousers, so it's definitely worth thinking about! There's 4 options above for jeans, from both Levi's and Edwin.
If your dad is more into his designer menswear though, might I recommend a fancy leather wallet? I find that classic wallets in tan leather or ones with a subtle design often look really expensive and well made, plus, what guy doesn't need one? I also find that an iPad is a great choice for fathers as they love to view things on a bigger screen than a phone. If you don't want to spend too much, something like that classic Nixon watch would be ideal – it looks like it's made with quality and sophistication. If not, there's always the simple socks and tie! What are you planning on buying your dad for Father's Day? Let The Jeans Blog know!