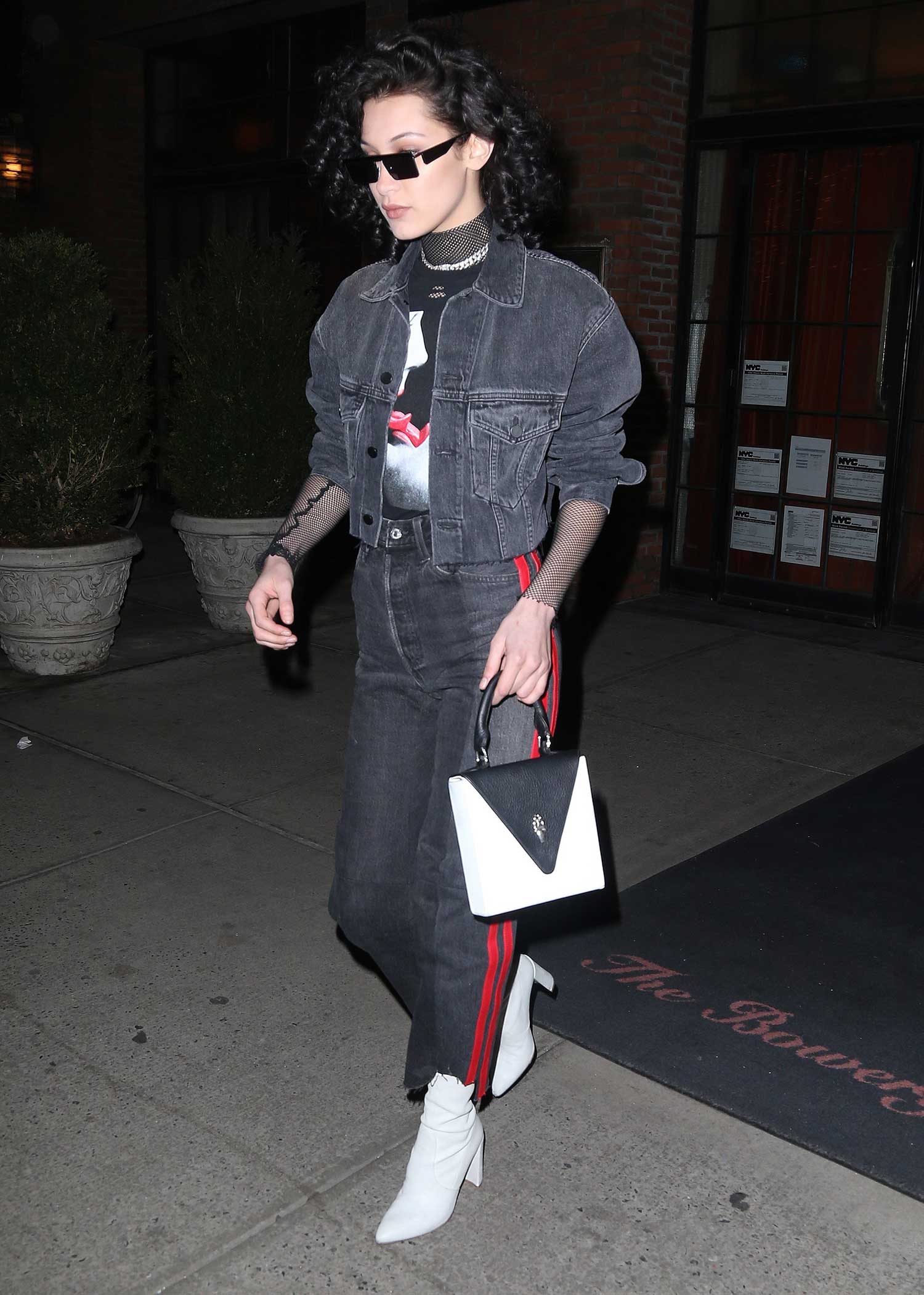 Supermodel and sister to Gigi Hadid, Bella Hadid, stepped out of The Bowery Hotel in New York City a little while ago for a night out with some friends. I almost didn't recognise her with her hair that curly! It's a new look for her that I actually quite like.
For her outfit, Bella decided to go down the double denim route. She paired the Vetements Straight Leg Red Stripe Jeans with a matching Black Denim Jacket which was layered over a graphic t-shirt. She finished it off with some white ankle boots, a black and white bag, a fishnet choker, and some sunglasses.
If you think these jeans look familiar, that's because we saw model Stella Maxwell wearing the Vetements Straight Leg Red Stripe Jeans too! That was back during fashion month and she styled them quite similarly with a black jacket. I've always thought these jeans were extremely cool as Vetements is known to push the boundaries with fashion, but I wouldn't say they would suit everyone. You definitely need a confident and fun dress sense to pull them off in my opinion. Do you think Bella Hadid wore them well?
Shop Similar Jeans & Denim Jackets at Shopbop.com
Image Credit: AKM-GSI