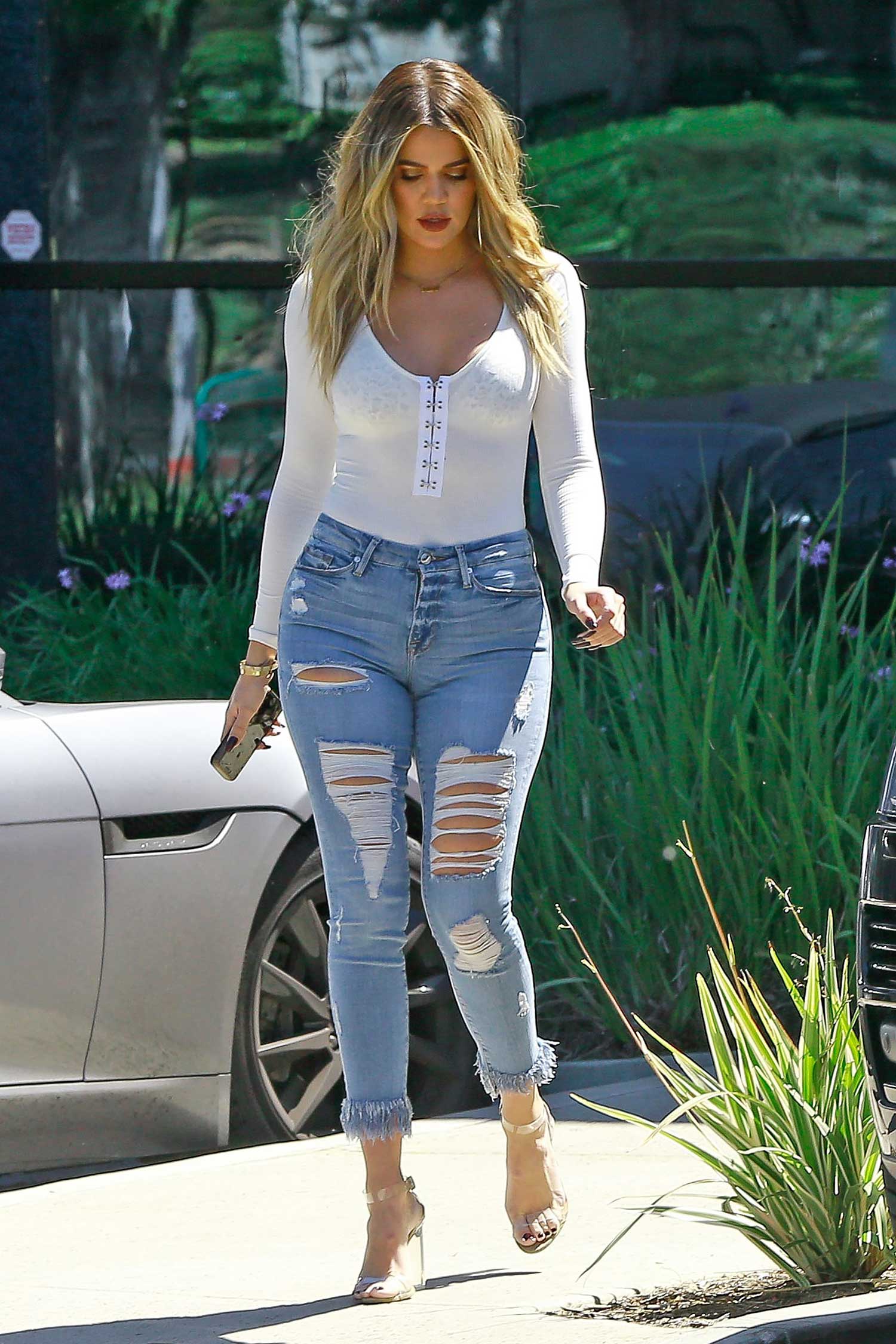 Khloe Kardashian is becoming quite a regular here on The Jeans Blog now as she's often featured in our celebs in denim section. Khloe was seen here exiting a studio in Los Angeles, California, after filming new scenes for the reality show Keeping Up With The Kardashian's.
Khloe wore a pair of her own brand jeans, opting for the GOOD AMERICAN GOOD LEGS Fray Jeans in Blue. She styled them with a nude body and some perspex sandals, making the jeans the complete focus of the outfit, which I think was a great idea.
Khloe's GOOD AMERICAN Denim Brand is doing so well. So many people are a fan of it and we've seen almost all the Kardashian and Jenner sisters in them as well. She's being quite trend focused and innovative with her designs, like these GOOD LEGS Fray Jeans. They aren't available just yet, but they will be soon and looking like they do on Khloe, I can see them flying off the shelves! Have you tried GOOD AMERICAN yet?
Shop Similar Jeans at Shopbop.com
Image Credit: CMaidana / AKM-GSI