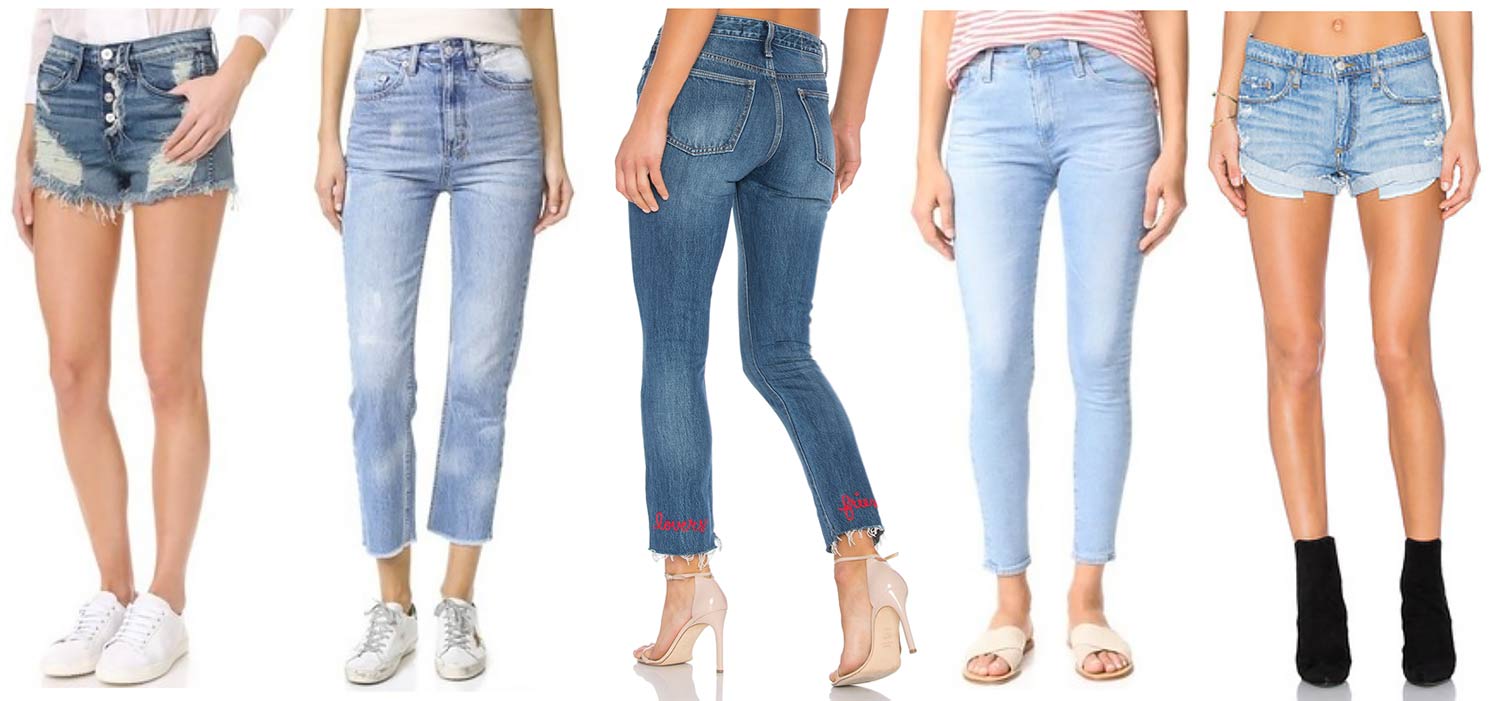 3×1 | Ksubi | Lovers + Friends | AG | Nobody Denim
It's time for this months editors top 10 denim choices for women! Since I'm featuring 10 pairs of jeans here, I'm forgoing the weekly find in place of this one, as there's a lot of choice here. As the SS17 is pretty much in full swing now, I've chosen many different styles of denim for you to pick from, so there's something different about every single pair, making them fun, flattering, or classic for summer.
There's two denim shorts, one dark and one blue with different details, there's a denim skirt, a brightly coloured coral pair of jeans, some white distressed skinny jeans, embroidered straight jeans, tuxedo style skinny jeans, and some light blue jeans as well, so you can see there's a great mix of denim here. I love getting new jeans or skirts for the warmer weather as with AW and SS, there's two different styles of denim that we always wear or choose, with different colour palettes. I like the lighter washes. What new jeans are you picking up for summer?