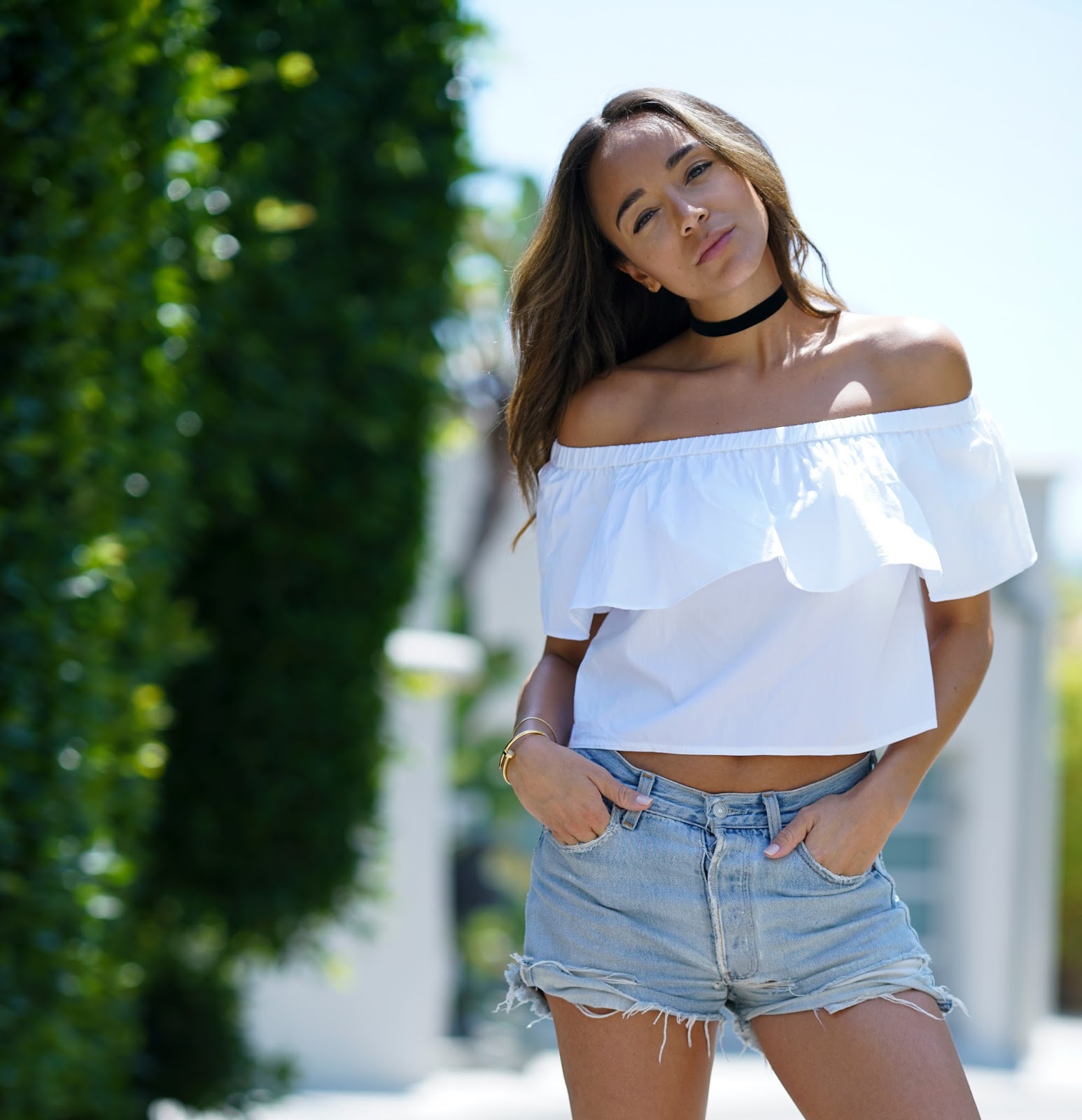 Actress and fashion blogger, Ashley Madekwe, posed for some photos on her fashion blog 'Ring My Bell' while wearing a pair of Vintage Levi's 501 denim shorts. She styled them with a Topshop off the shoulder top, some Balenciaga sandals and a homemade DIY choker necklace. Doesn't she look positively Summer ready? I love it!
Ashley is a huge fan of off the shoulder tops as she prefers to show off her shoulders and collar bones more than she does her mid section. Who can blame her? I feel exactly the same way which is why I am a huge fan of higher rises. Cut off denim shorts have been a go to for her for years now too, so it's not surprising to see her in the vintage Levi's 501 pair as we have spotted her numerous times in them before.
After seeing Ashley in this outfit, I think I'm going to go on the hunt for some off the shoulder tops to pair with my vintage denim shorts! Will any of you be rocking an outfit like this before the Summer comes to an end? Hopefully that's more than a few weeks away yet! Buy vintage Levi's denim shorts online at Urban Outfitters and Levi.com. You can also buy a similar top to Ashley Madekwe online at Topshop.com and her sandals at Net-A-Porter.com.
Images courtesy of Ring My Bell.