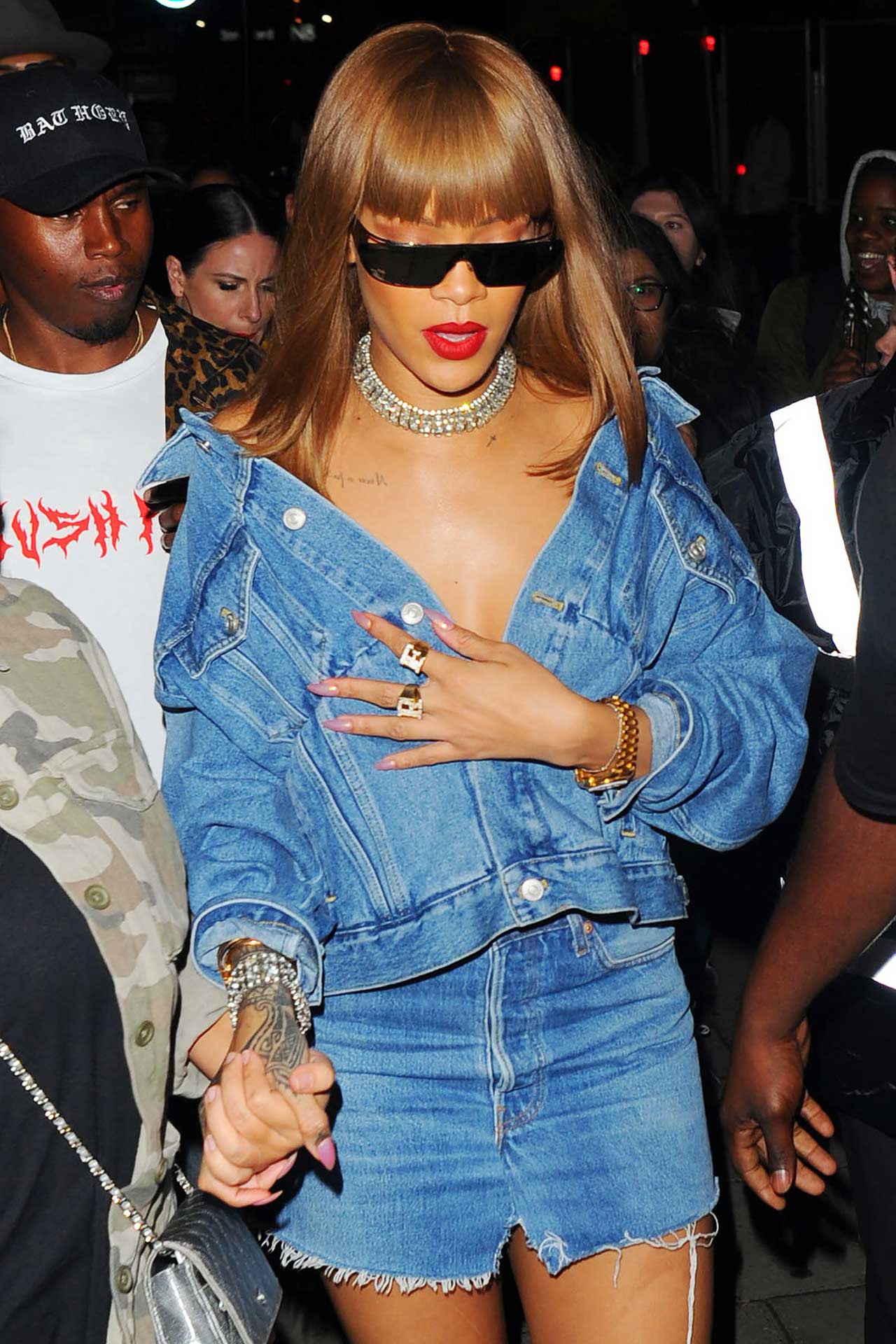 Style icon and chart topper, Rihanna, got mobbed by a crowd as she arrived at popular hot spot, Tape Nightclub in London, England for a night out with Justin Bieber and some friends, ahead of the V Festival. I've always thought it must be really daunting when you're trying to go out and you're as famous as Rihanna is. The amount of paparazzi around and the people trying to touch you, it must be intense.
Staying true to her love of denim and her unique dress sense, Rihanna opted to wear a double denim outfit again, but this time she wore her Levi's customized denim mini skirt with a customized, off the shoulder Levi's denim jacket. Those silver knee high boots are cool aren't they? I think they make the look a lot more futuristic and fantasy inspired, which I love. Rihanna also chose some statement jewellery to add some flare and then a pair of sunglasses and a bold red lip, to bring it to life. She looks awesome!
This customized Levi's denim jacket is really intriguing though. It's been stitched into an off the shoulder long sleeved top design, all while keeping the essence of it being a denim jacket. You can see the darts just under the front chest pockets, so whoever tailored this denim jacket did a fantastic job with it. I also like that Rihanna chose to wear it with a Levi's denim skirt in the exact same wash, making it more uniform. Usually double denim should be different shades, but because she has a lot of skin showing, the two similar shades are perfect. I will say that Rihanna really knows how to dress doesn't she? The closer I look at her details, the more inspired I am. Buy Levi's online at Shopbop.com and their website.
Image Credit: Xposure / AKM-GSI