The lovely Alessandra Ambrosio spent a very sunny Saturday afternoon at the Malibu Chili Cook Off with her family in Malibu, California a little while ago. She was definitely dressed for the occasion in a bright, cheerful outfit to stand out from the crowd.
Alessandra of course chose to support her husband, Jamie Mazur, and wore RE/DONE Levi's, opting for a pair of their denim shorts to style with her printed shirt, sunglasses, sandals, and fringed bag. I love how Boho and festival inspired this outfit is on her and I could definitely see it being worn during Coachella. There's something about Alessandra's personal style that just captures that Californian chic vibe perfectly. It must be the crossover between her current home and her Brazilian roots.
I know lots of you are fans already of RE/DONE Levi's jeans, but have any of you tried out their denim shorts collection as well? They look like the jeans were modified to have a bit more of a slimmer fit in the leg, compared to just chopping the legs off of a 501 and leaving it at that. I could be completely wrong, but they look tailored, especially with the slit added to the outerseam and the intentional fraying of the raw hem. Is this a look you would wear? I think Alessandra Ambrosio looks amazing in her RE/DONE Levi's Denim Shorts. But then is there ever a time when she doesn't look good? I can't think of one!
Shop Levi's Jeans at Shopbop.com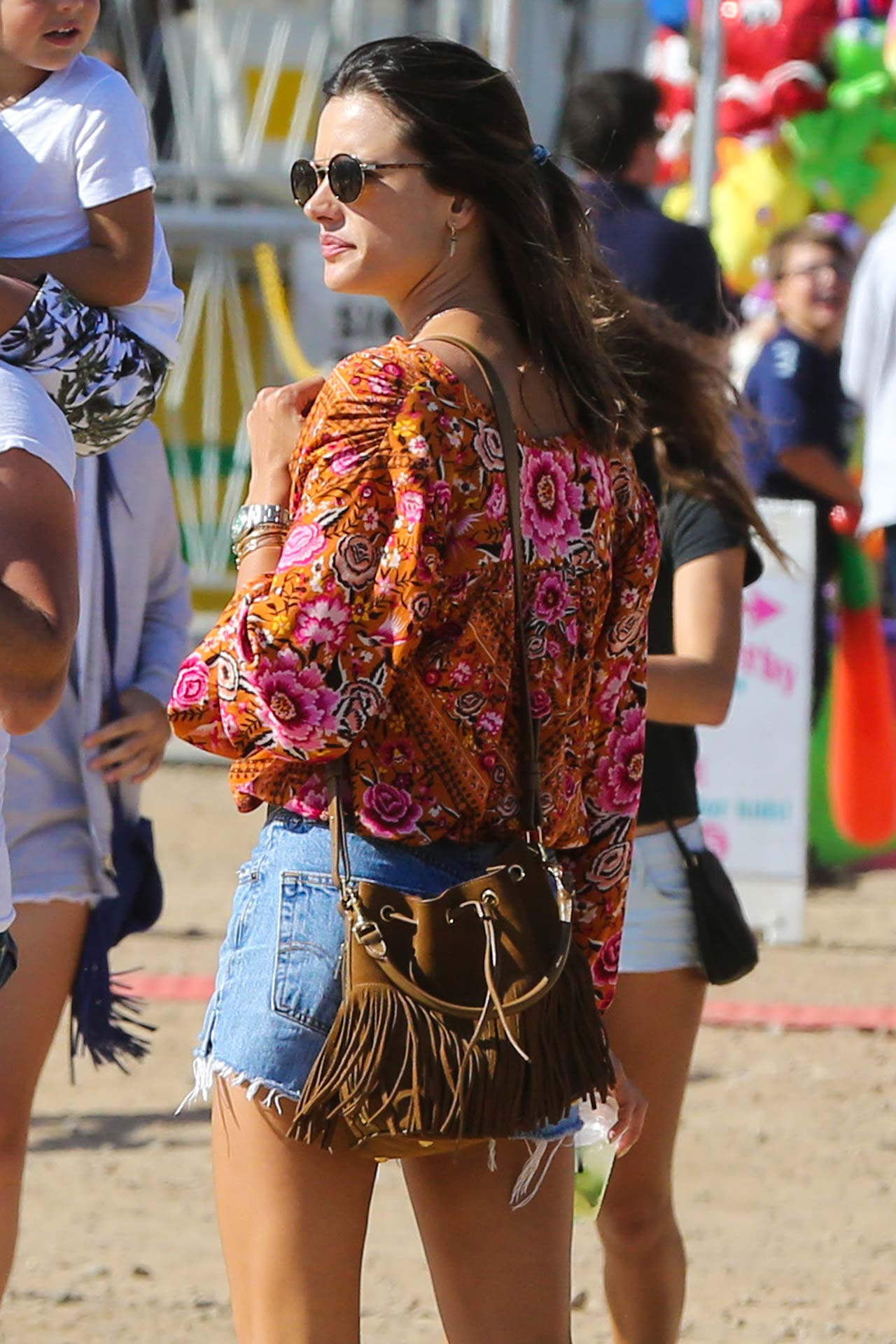 Image Credit: EVGA / AKM-GSI