Brazilian model Alessandra Ambrosio was seen running some errands and doing shopping with a friend (or her sister based on the resemblance) at Celine (one of my favourite boutiques) in Beverly Hills, California. I wonder if she picked up one of their new shopper totes?
For her outfit, Alessandra stayed true to her personal style routes and opted for a pair of Vintage Levi's Denim Shorts to match with a breezy white blouse, some tan sandals, a Gucci GG Belt (buy it here) and some accessories. She has the perfect combination of effortless chic and Boho in her outfits and she nails it every time, no matter what she's wearing. I think the addition of the basket bag here just helps keep things simple while the shoes and belt add some dressier elements.
Vintage Levi's Denim Shorts were a huge thing the past couple of summers, but I have to say that I hardly saw any this season just gone. A lot of people have been favouring playsuits/rompers or opting for denim skirts and dresses, which I can understand as people get bored quite easily and don't want the same old items. Kendall Jenner favoured the cycling short though and chose to wear the longer lengths numerous times, but even though the denim cycling short trend has been around for a year or so, it's only the Kardashian's and Jenner's that are rocking it. What type of denim shorts do you like to wear?
Shop Levi's Jeans at Shopbop.com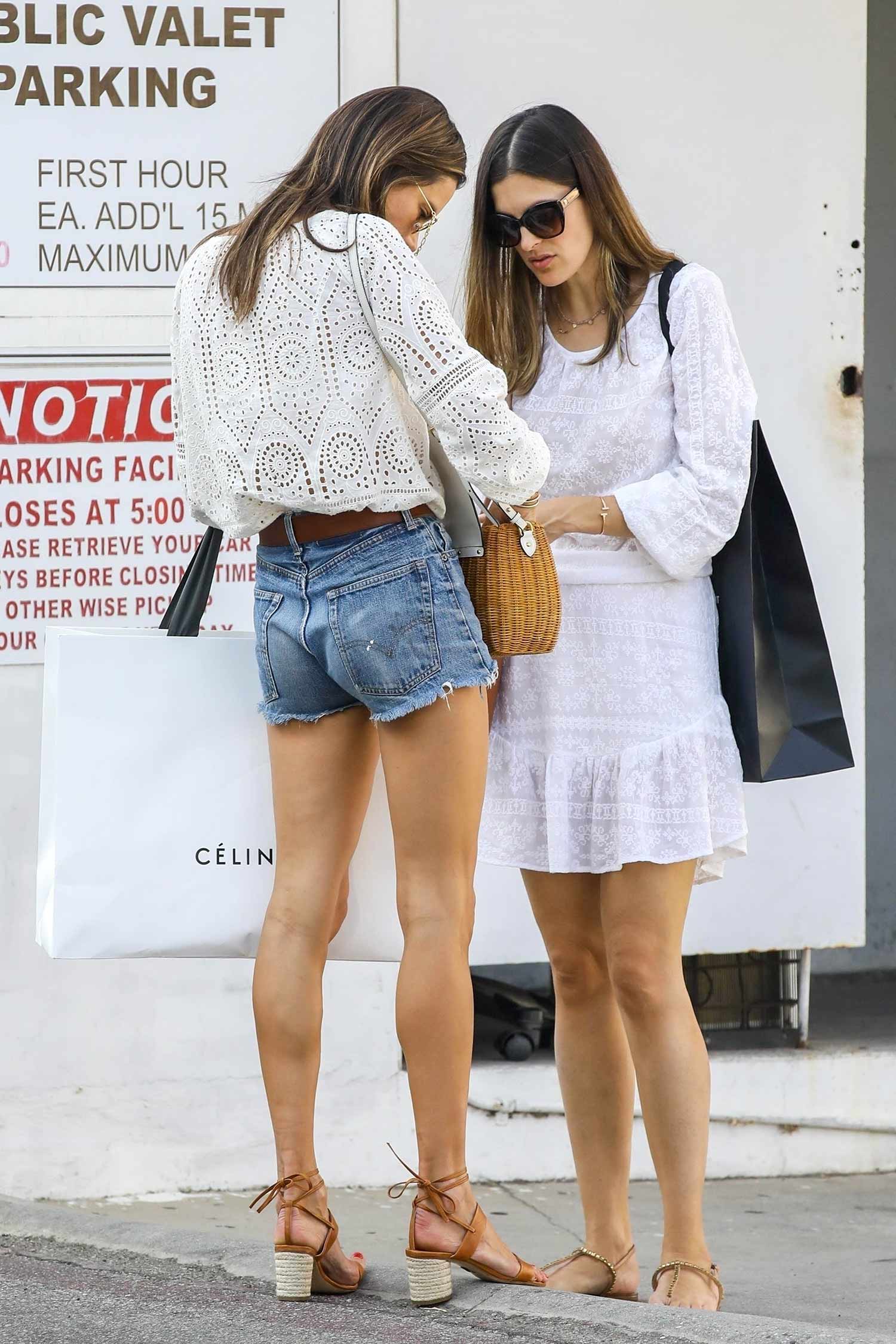 Image Credit: Vasquez-Max Lopes-MSBH / BACKGRID