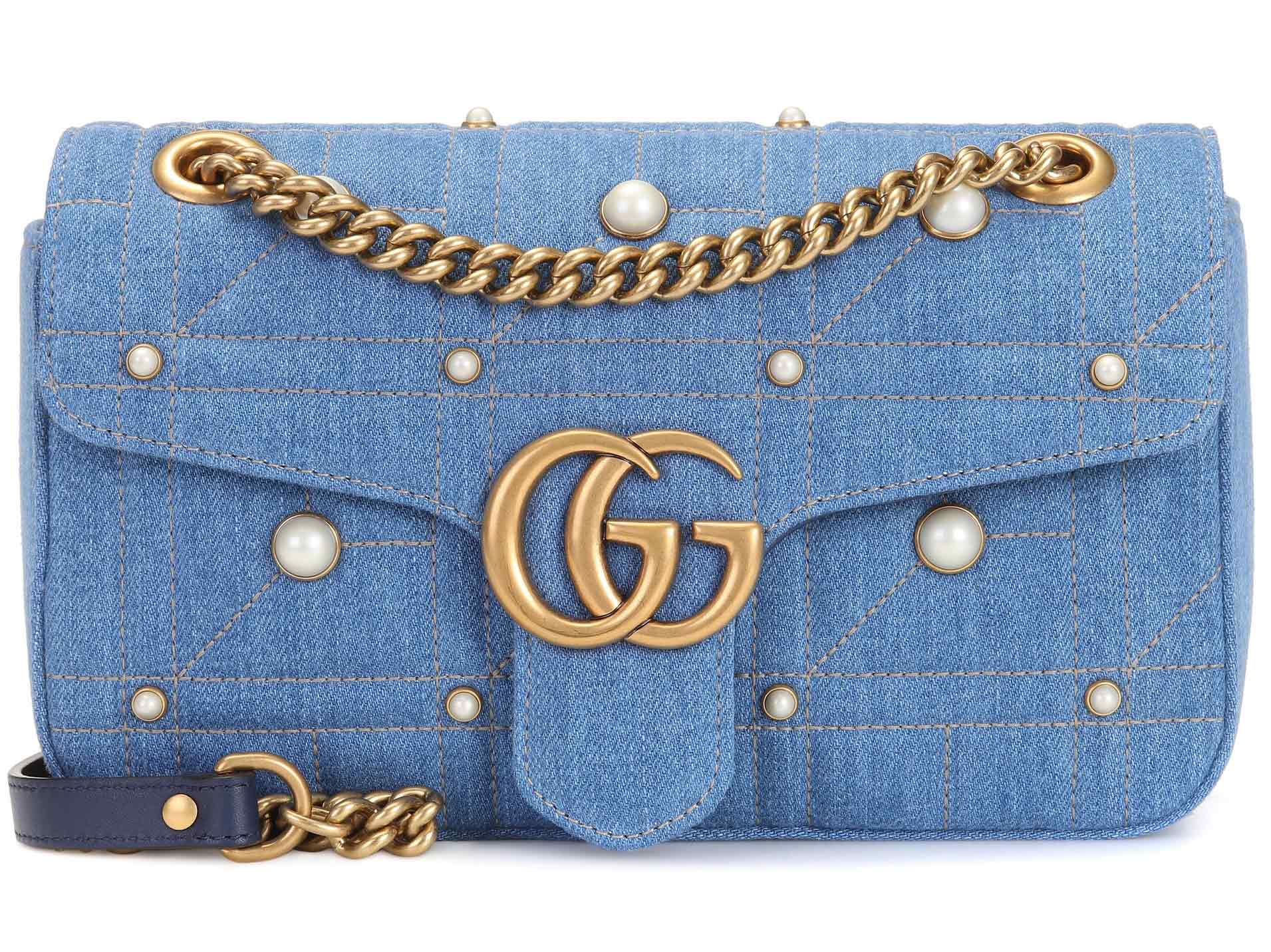 There's always some really pretty denim bags that come out each season and they're often by different designers each time around. We've shared with you the gorgeous denim bags from Rebecca Minkoff, also styles from Jimmy Choo and a selection of 7 denim bags that are must have pieces for the summer months.
Next up on the denim bag list is Gucci! For the coming SS18 season, they have released their classic GG Marmont Bags in a medium blue denim which is emblazoned with pearls and brass gold hardware. I'm usually more of a fan of silver hardware when it's matched with blue denim, however I know Gucci are famed for doing brass gold and it works with their pieces.
So first up (above) is the Gucci GG Marmont Matelasse Medium Flap Bag and it's beautiful! It does come in other sizes (see the mini version here) but the medium looks to be a decent size. It retails for £1620 and has a silk lining, an internal zip pocket and lots of other features. I can definitely see this being worn by many designer bag and denim enthusiasts!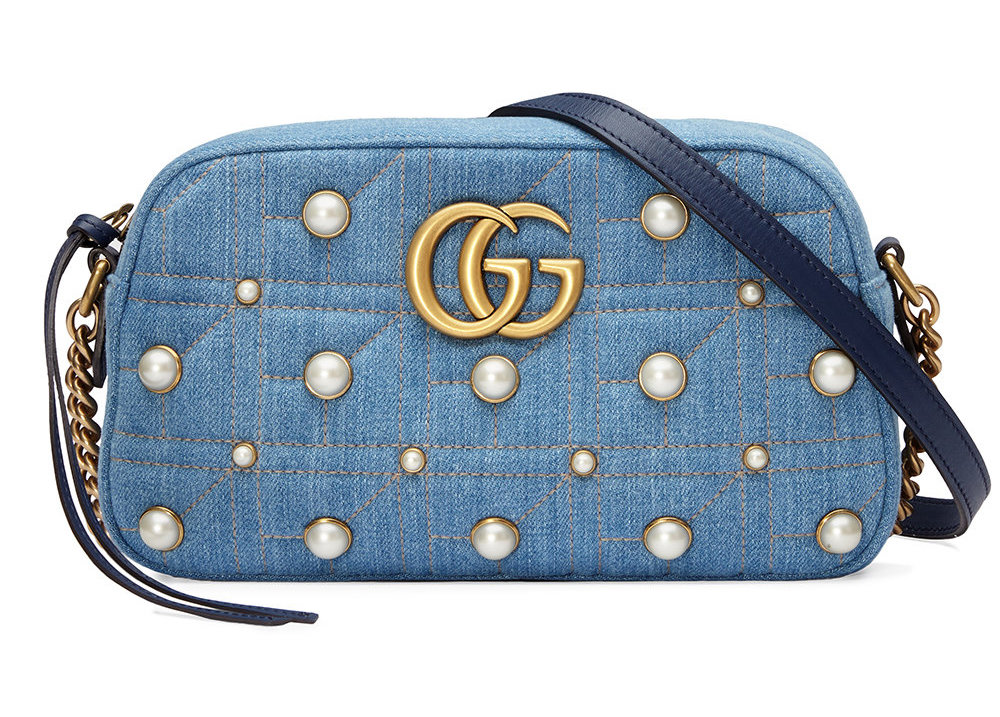 Then the other bag (above) is the Gucci GG Marmont Small Denim Shoulder Bag. It's a soft structured, zip top bag with a silk lining and interior open pocket, so it's slightly different to the other one. The price tag for this one is £1350 so it's a bit more affordable than the other, but it depends what sort of shape and style you're looking for!
Are any of you in the market for a new designer bag? I know Gucci was the fashion house that took over last year and 2017 was the era of the Dionysus, the Princetown Loafers and the GG Marmont Belts! How can anyone forget that? I'm wondering if they will be making waves again this year with the denim bags that are coming out. What's your opinion?