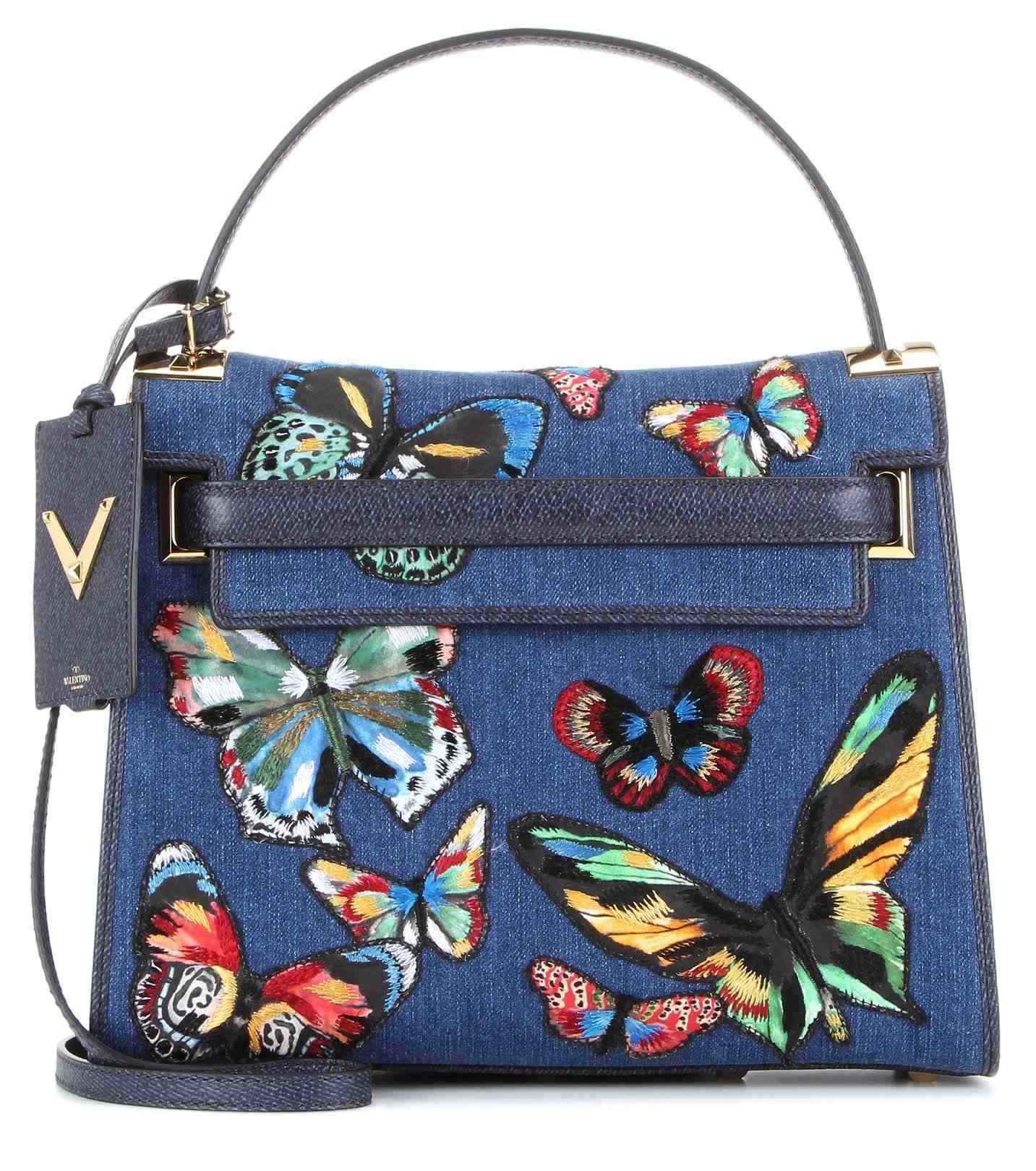 If you have been saving up your money to buy yourself a brand new designer bag for the summer, then I've got 7 amazing choices for you here! You're obviously here because you love denim and jeans, so why not go all out and get a new designer bag that's made from denim too? It's one of the most versatile fabrics and it's extremely durable, so you wouldn't have to worry about scratching up the soft leather since it's denim, but one of the best things is that the embroidery trend has transitioned right over into handbags too!
You can see some of the designers here like Valentino, Roger Vivier etc have done their own versions of embroidered denim and they look incredible. I'm in love with Valentino's option! It's like a work of art. The Givenchy Pandora boxes are just so quirky too, I've been a fan of the unique design of those bags for some time, and now that they're made from denim? Yes please! I can never turn down a beautiful backpack either, especially if it's made from denim, so I really am loving all of these designer denim brands right now!
They are a little on the pricier side, but if you're in the market for a new bag from a designer fashion house, you will already know that! If however you aren't looking to spend a small fortune, you should definitely check out Rebecca Minkoff as she has some beautiful denim bags out right now which are much more affordable. There's no embroidery though, so you'd need to weigh up your options about what you want and are looking for in a denim bag, but there's something for everyone! What denim bags do you love? Let us here at The Jeans Blog know!