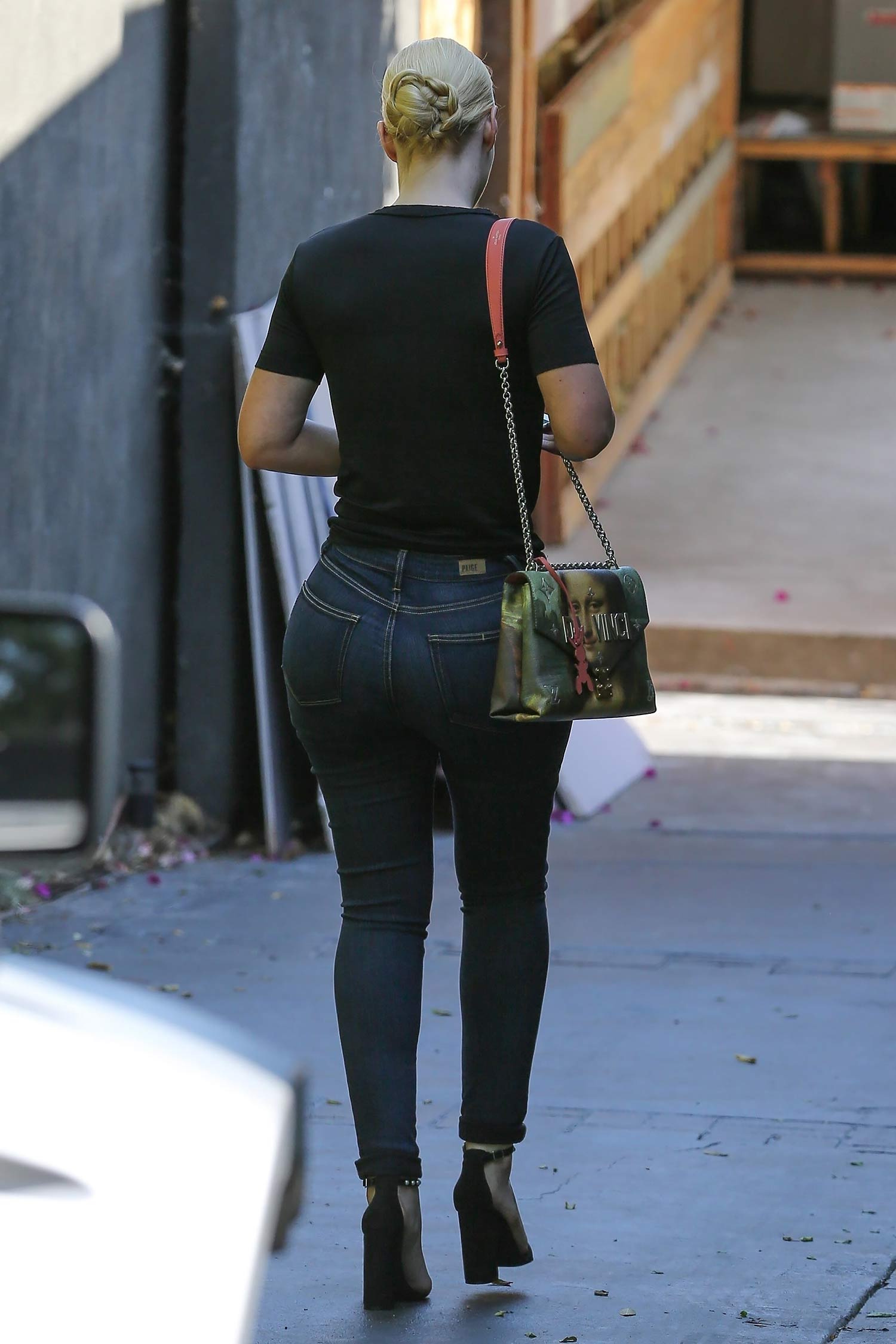 An old game we used to play back in the DenimBlog days when we'd see a celebrity butt picture! Can you guess whose butt this is in a pair of PAIGE Verdugo Skinny Jeans?
It's Iggy Azalea!
Did you guess it correctly? She has a famous derriere, so hopefully you did! She was seen getting out of her car and heading into a studio in Hollywood, California. Apparently she's been having a lot of issues with her label, Def Jam. This is what Iggy said publicly:
"Steve Bartels says he doesn't want to release another single for my album unfortunately ???? So that's that," Iggy tweeted. When a fan said "this era is completely over," Iggy responded, "PRETTY much! Sucks – savior is great. im very disappointed that's their decision." "I'm very unhappy with the way things have been handled too. I will make sure it's not this way for ia3… I can assure you guys of that," she added. "My album isn't canceled, it's just not having another single. It's still being released."
Anyway, for those of you who aren't really a fan of Iggy's music, check out her jeans! It's nice to see a celebrity rocking some PAIGE Jeans again as they've been quiet for a while now. A classic dark blue wash like this is always welcome in our books! It's one that's versatile and remains a steady part of your collection for decades to come. What do you think of these PAIGE Jeans?
Shop PAIGE Jeans at Shopbop.com
Image Credit: RAAK / BACKGRID