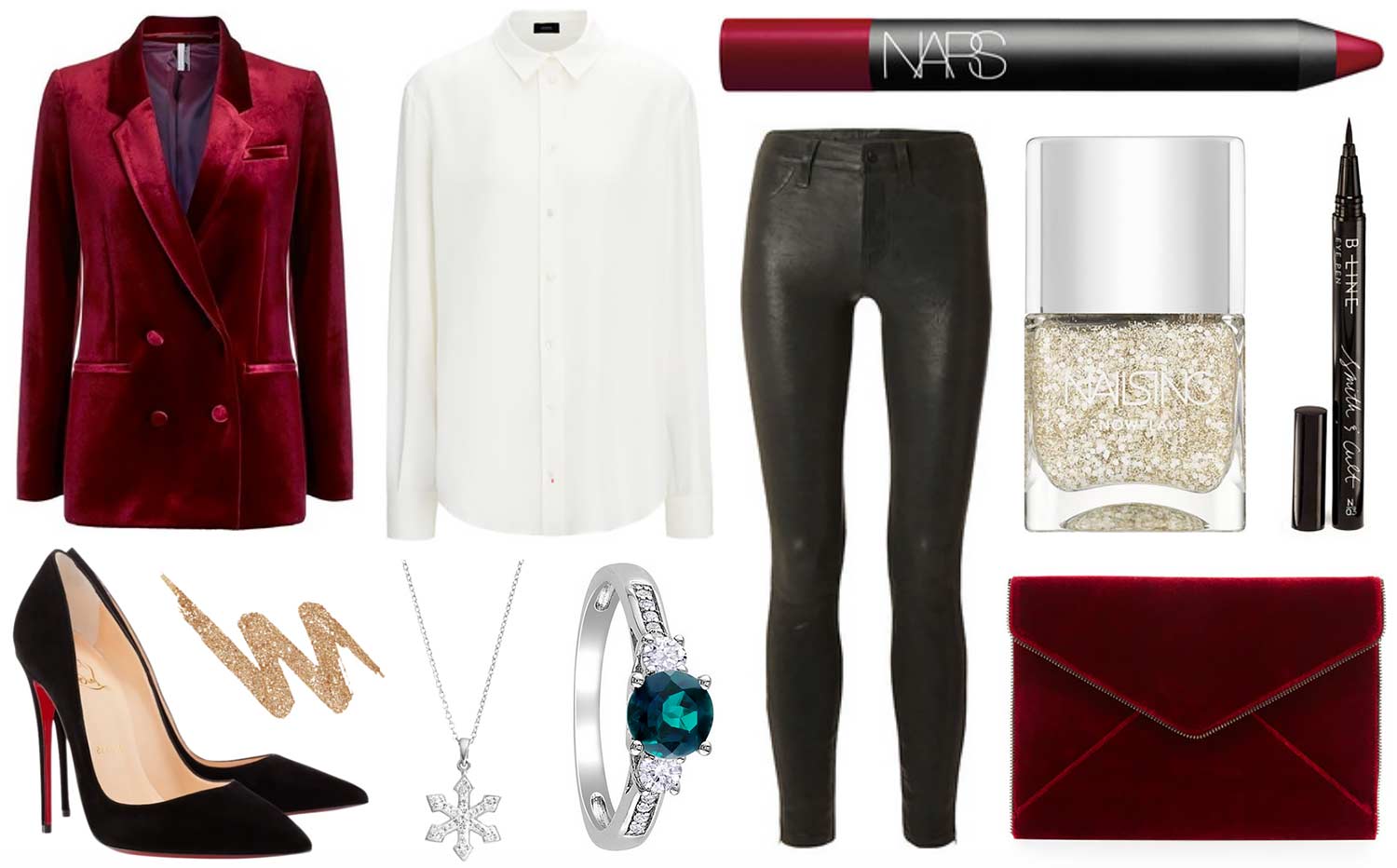 It's December, which means the festive season has already started! That can only mean one thing – it's time to start thinking about those party outfits! Black jeans are always a staple and they make the perfect base for any outfit that you plan on glamming up during the holidays. I've chosen 3 different outfits here which I've put together in a collage format so you can have all the inspiration you need this month.
The first outfit above was one that I styled on my own creation. I own that Topshop velvet blazer, which I want to pair up with my leather pants (these J Brand ones are similar), finished with my Christian Louboutin black heels. That would make a fantastic base and velvet is so festive isn't it? I chose the glittery make-up to go with it and some elegant jewellery which is winter inspired, then a velvet Rebecca Minkoff clutch to tie it all together. This is extremely similar to the outfit I'm planning to wear myself. I think it would be ideal for a date night or a New Years Eve party.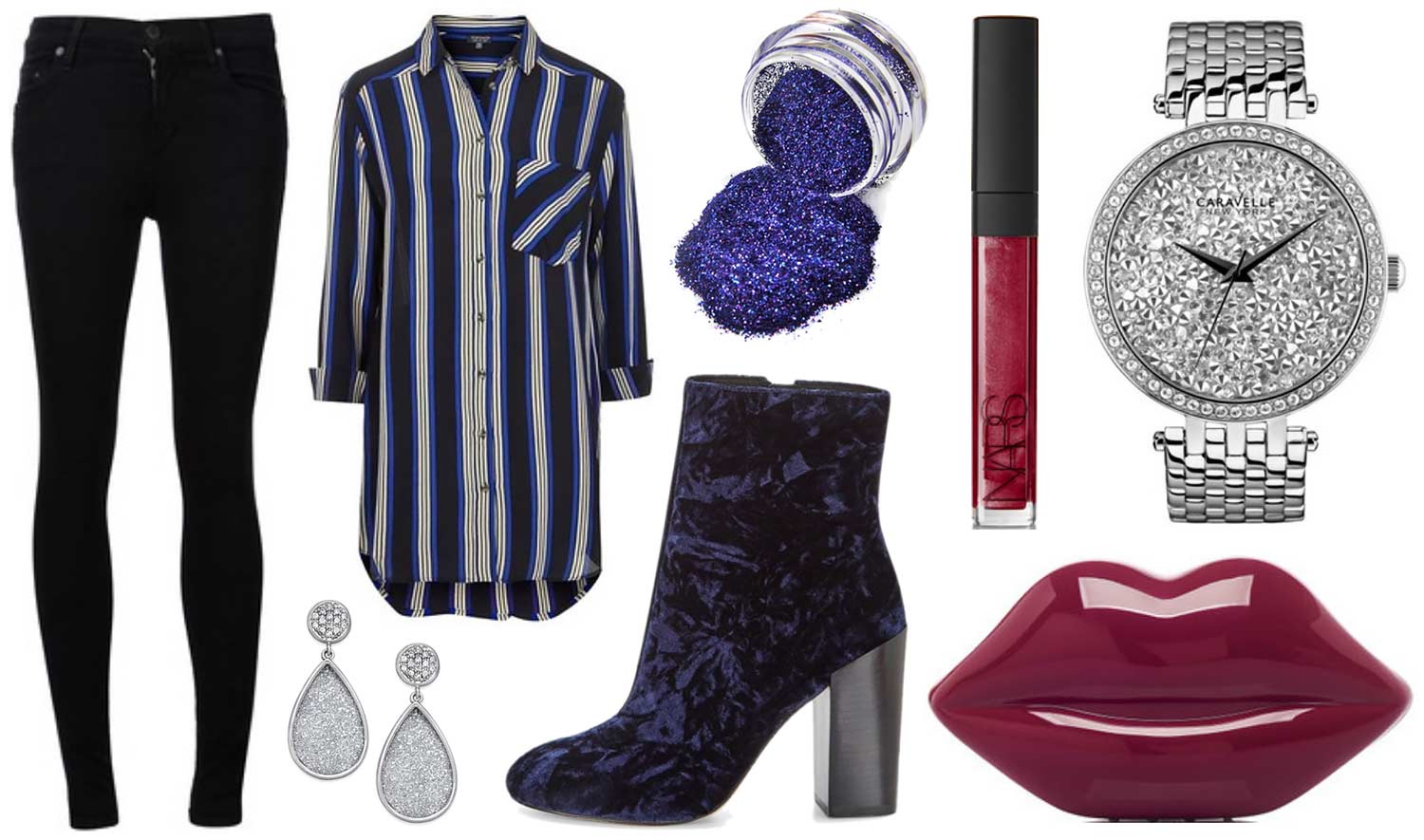 Next up is a look I put together which has a hint of Christmas to it, but is more suited to a dinner out or night out with friends than an office party. It's more casual, but pretty. I chose these Citizens of Humanity Rocket Jeans in Black (I own these) and decided on a long oversized blue stripe shirt to go with it, finished with these navy blue velvet boots. I thought some sapphire blue glitter for the eyes would be festive with some silver jewellery, then the Lulu Guinness lips clutch and some matching lip gloss would be beautiful. This is definitely an outfit I like and could see models off duty wearing. I always find sparkly silver watches are amazing this time of year.
For the final outfit, our writer Eryn was the inspiration behind the styling. Choosing some women's jeans with metal studs on from Biba Fully, Eryn said a white blazer, Gianvito Rossi black ankle booties, a double buckle Gucci belt, a red Celine bag, and some red nails and lips would be killer. I completely agreed and added in the black bodysuit, a choker, and some statement jewellery to really bring the look to life and give it some fierce edge. With all the gold and glamour going on here, this outfit is definitely perfect for a night out with the girls or a Christmas party. It's chic and smart.
– Which of these three outfits do you like the most? Comment and tell us!