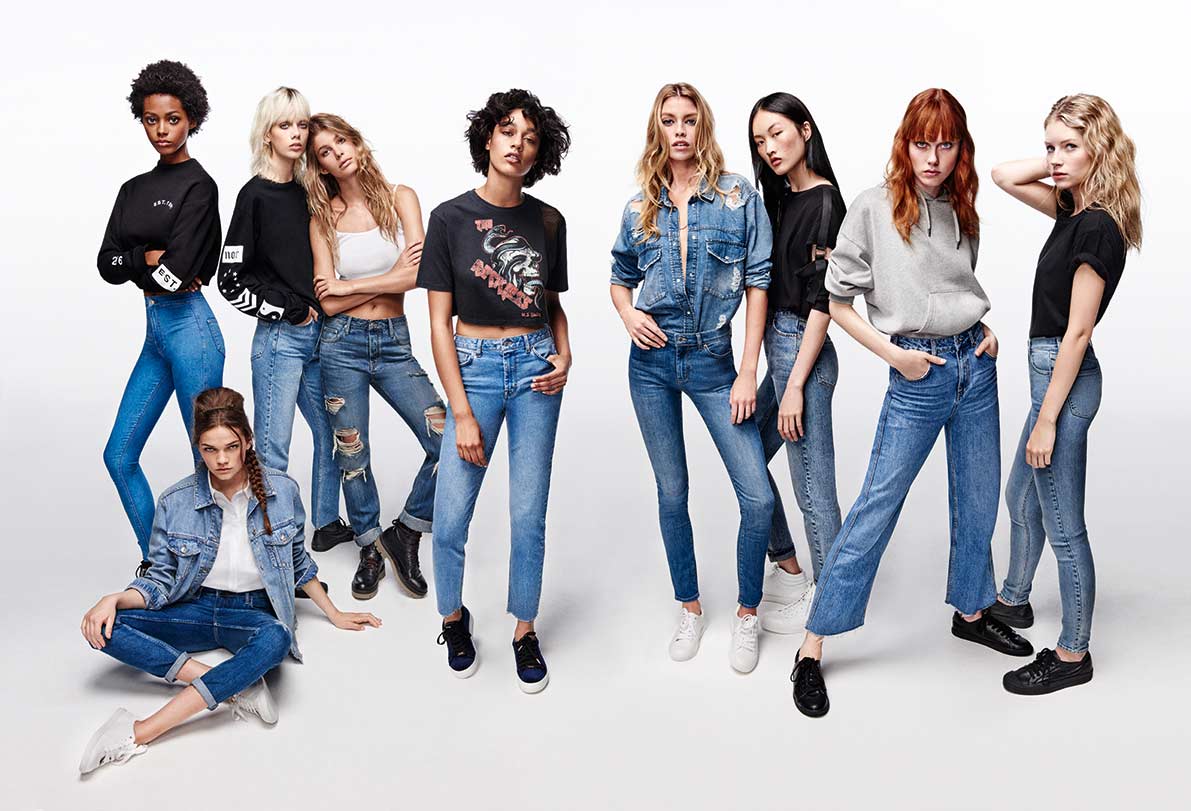 Paris Fashion Week has just come to an end, rounding out Fashion Month with a bang. There's always mixed emotions when the bi-annual event of the year is over though. Feelings of elation because you can finally get some sleep, but sadness at the same time because the fun has gone. With all of this in mind, I thought it might be a nice idea to do three fashion month inspired outfits with Topshop denim, to keep the vibe alive for a little while longer!
Every city (New York, London, Milan and Paris) has a different vibe and since Topshop is based in England, I decided to go with a bit of London Fashion Week edge with the grungy vibe, but throw a little bit of Milan in there with the quirky colours. Every single piece of clothing here is from Topshop, in collaboration with the Topshop Denim Campaign that just launched for SS17, so check out their brand new jeans below and get inspired to create some cool outfits!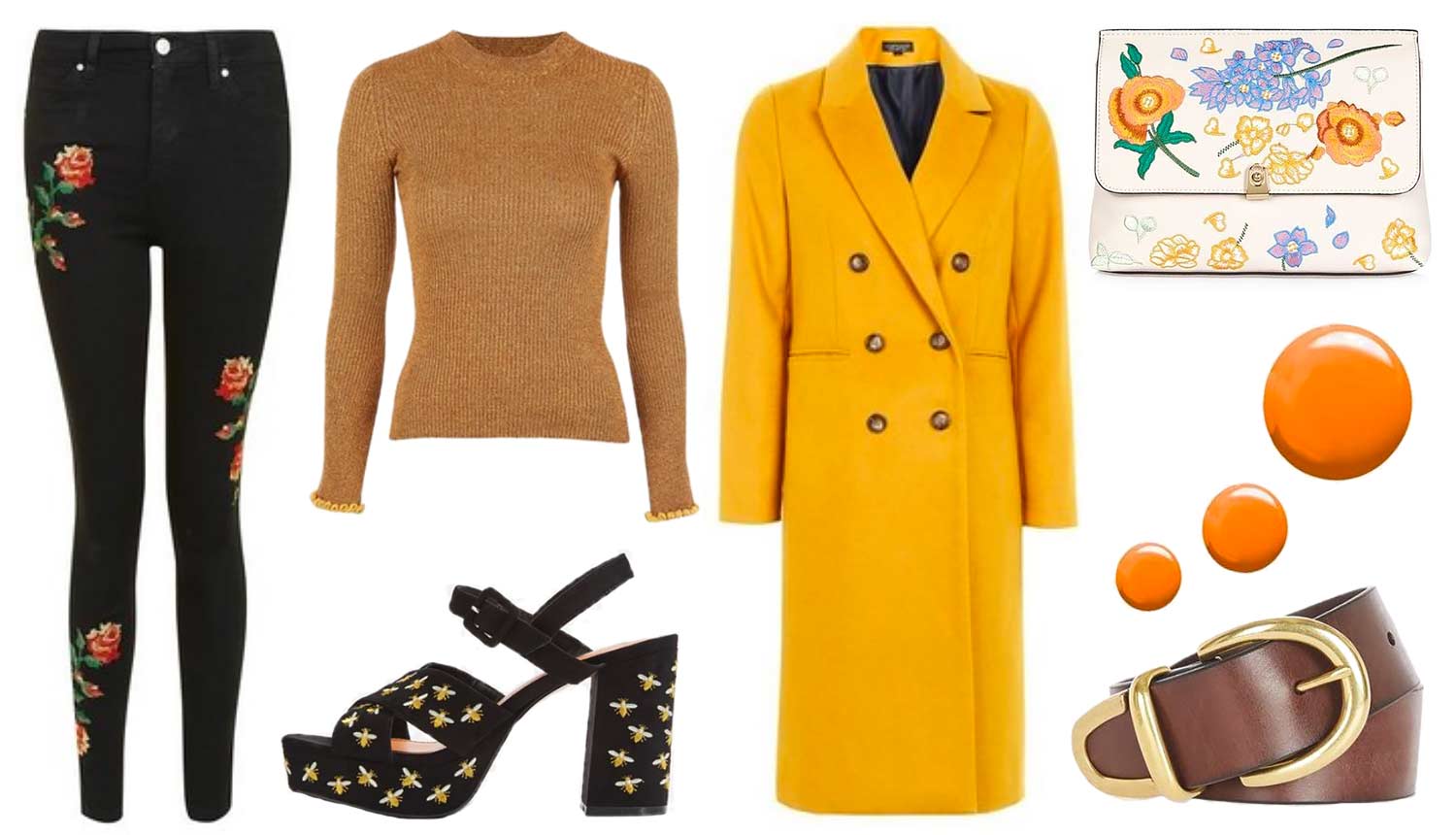 Jeans | Top | Shoes | Coat | Clutch | Nails | Belt
This first outfit I created was definitely inspired by Milan as I find the street style there to be so bold and bright. Yellow is the perfect shade to liven any look up and embroidered denim is the trend of the season! It's still not quite warm enough to wear anything too revealing, so layering up was key with this outfit. Even though everything is bold and fun here, including the shoes, I still think the rose embroidery on the jeans will show through nicely, giving them a great focal point to the outfit while the clutch plays off of that too.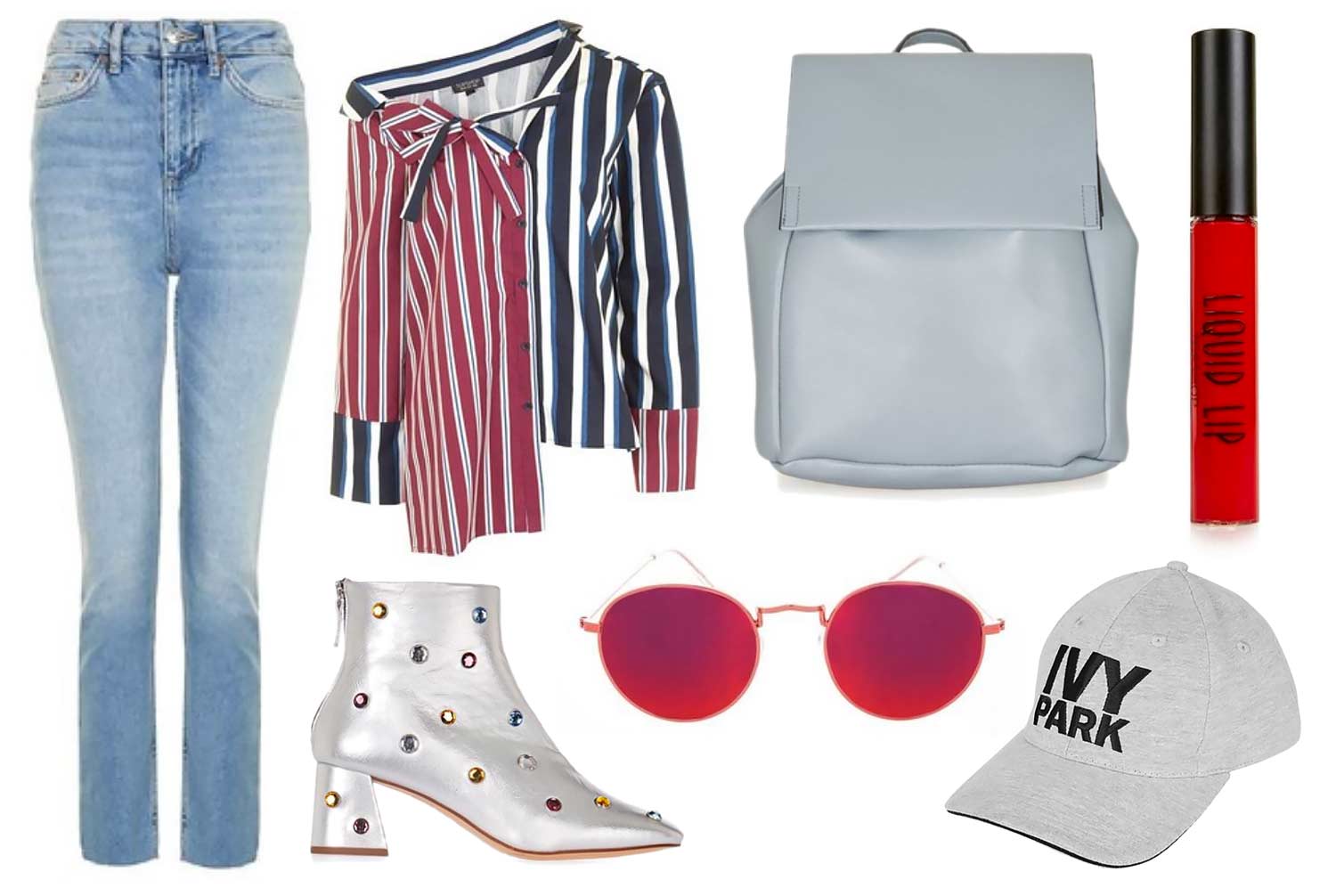 Jeans | Shirt | Boots | Bag | Sunglasses | Hat | Lips
This outfit is definitely a lot more quirky and different. I had a Rita Ora vibe with this one and went with it after I saw that striped shirt on their website. I thought it would pair so well with the blue jeans, but the studded silver boots would almost give it a space age vibe, which was very Chanel-esque as they did space as their theme for the runway show a couple of days ago. Toned down with some sunglasses, a cap, and a backpack, it's casual but it's bold enough to make a statement. Street style envy wouldn't be far away.
Jacket | Shoes | Jeans | Top | Bag | Hat | Sunglasses | Lips
My final outfit that I decided to create features two pieces of Topshop denim as I thought they worked harmoniously together. I was definitely inspired by Cara Delevingne for this outfit, but the cold shoulder trend has now moved into jackets and that one above is so cool! I dressed it down with some Puma low tops as comfort is key when you're walking, but added in a lot of colourful and interesting accessories, like that rainbow metallic backpack. You can never go wrong with double denim, especially when it's grey and blue, so just have fun with your accessorising and it can take you from day to night.
– Which of these three Topshop denim Fashion Week inspired outfits do you like the most?