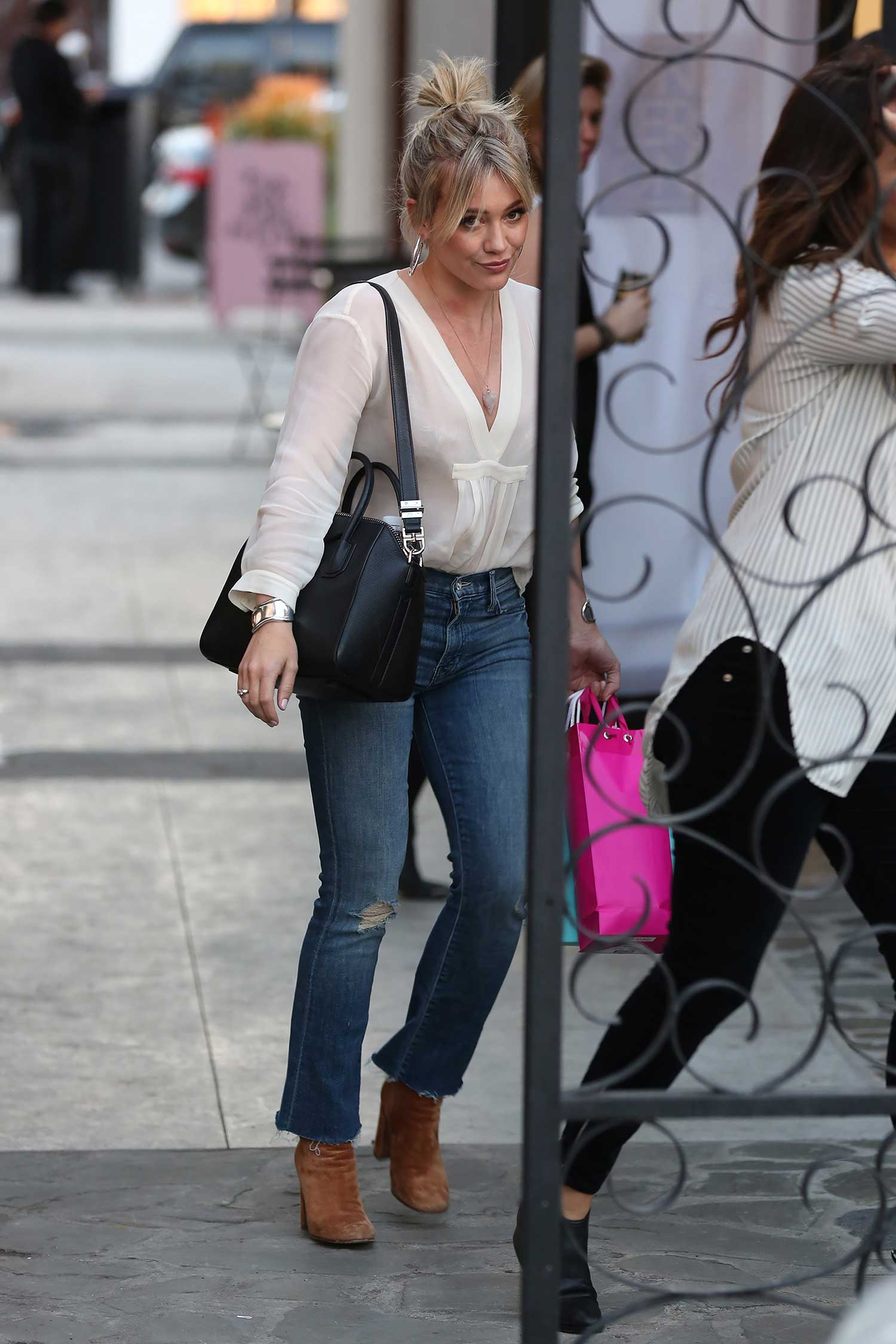 Actress Hilary Duff picked up some morning coffee with her son, Luca, before heading to the salon in West Hollywood, California a couple of weeks ago. Hilary is such a denim diva, we spot her in so many different pairs of jeans all the time, she must have an incredible collection!
For her outfit this time, she wore a pair of the MOTHER Insider Crop Fray Jeans in Gypsy with a white blouse and some tan ankle boots. Given Hilary's height (5ft 2), I'm shocked that she pulls off a mini bootcut like this so well. They have a 25 inch inseam and they hit her at the ankles, and with a 15 inch leg opening, these can often overwhelm the more petite ladies, but Hilary pulls them off to perfection.
We have seen a lot of celebs out in the MOTHER insider Crop Fray Jeans, especially the Step Fray, and I think that cropped bootcut jeans are here to stay for another season again. I've often thought about venturing into the trend myself, but each time I try, it just doesn't suit my body shape. Not all of the denim trends work for everyone, so it's about wearing what looks best on you and I'm glad this cut works for Hilary. I really hope she wears these MOTHER Jeans again! I love them!
Shop MOTHER Denim at Shopbop.com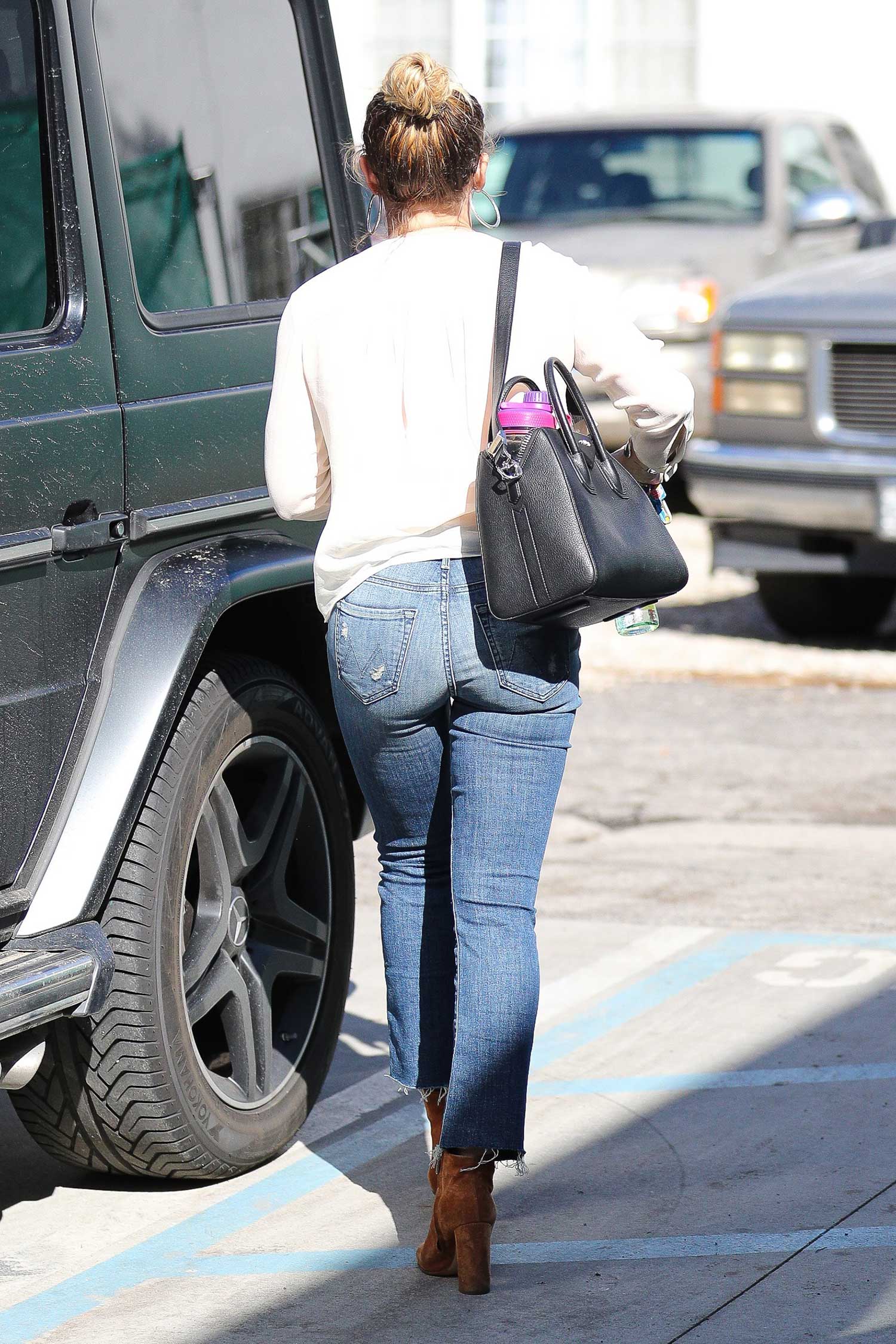 Image Credit: Elite Images / AKM-GSI