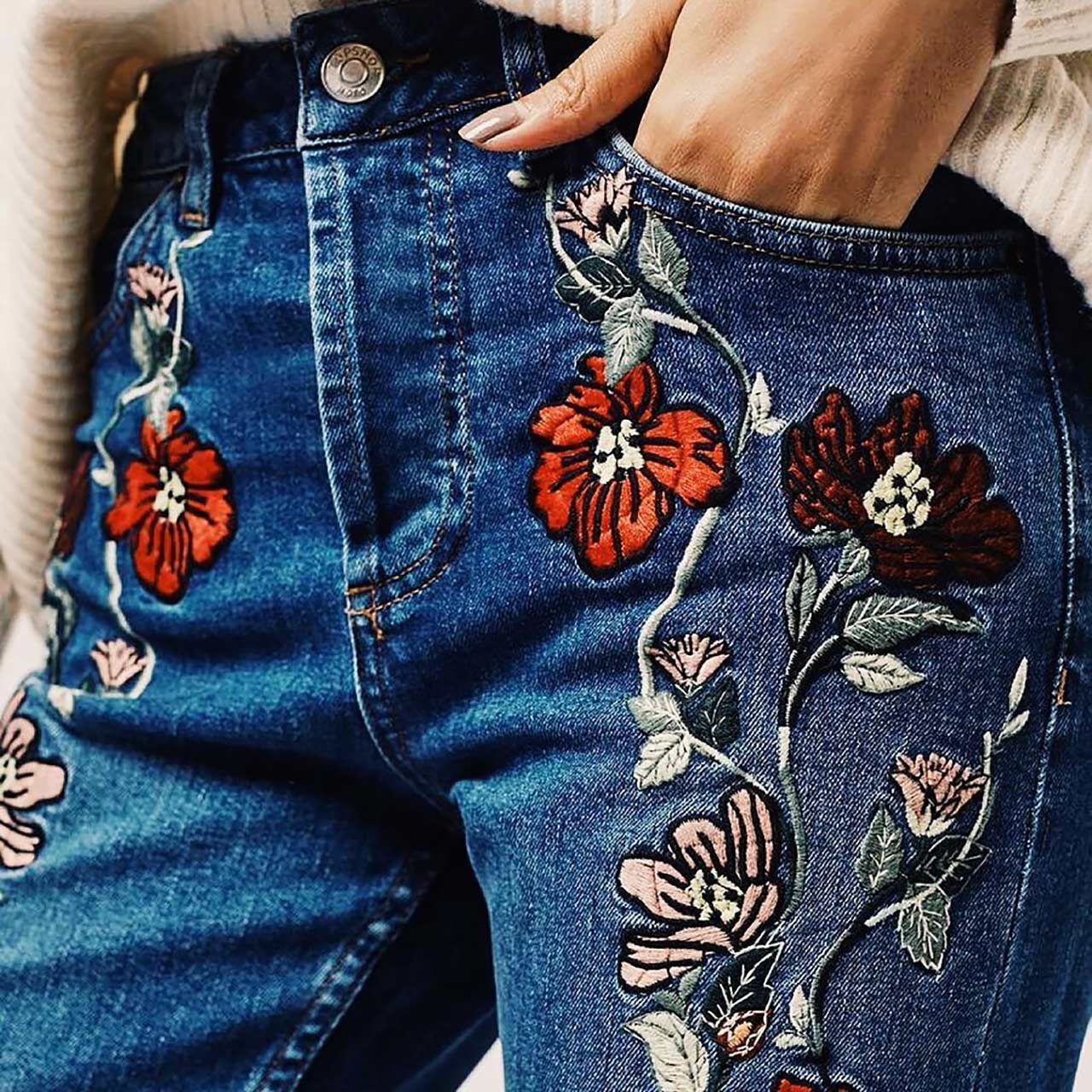 The Embroidered Denim Trend
Embroidered jeans and embroidered denim have been getting increasingly popular this year. We have seen a huge amount of quirky designs popping up on the street style stars during Fashion Week, but the designers have caught onto this trend and released their embroidered denim in mass amounts. It's definitely the trend for Winter 2016!
High street shops always follow behind the catwalk trends and you will be pleased to know that you can pick up cheaper versions online at Topshop.com and other shops, but I've personally rounded up 25 of the best embroidered jeans out at the moment. There's everything from heavily embroidered jeans with lots of colour and style to the simplicity of just a few embroidered stars in areas. There's a mix of denim jackets, shorts, skirts, and jeans, so there's something embroidered for everyone here.
I think my personal favourites are the Level 99, Citizens of Humanity, GRLFRND and PAIGE jeans as they are subtle, but detailed enough to look really on trend and stylish. I can definitely see the bolder, colourful prints on those with a more quirky dress sense though. How many of you are fans of the embroidered denim trend? Do you have any? Let us know which pair out of the 25 you love!
3×1 | Citizens of Humanity | PAIGE | GRLFRND
One Teaspoon | DSquared2 | Tortoise | Driftwood
TulaRosa | TulaRosa | 3×1 | MOTHER | Levi's
BLANK Denim | Citizens of Humanity | Citizens of Humanity | Tortoise
Sandrine Rose | Alice + Olivia | Citizens of Humanity | Michaela Buerger