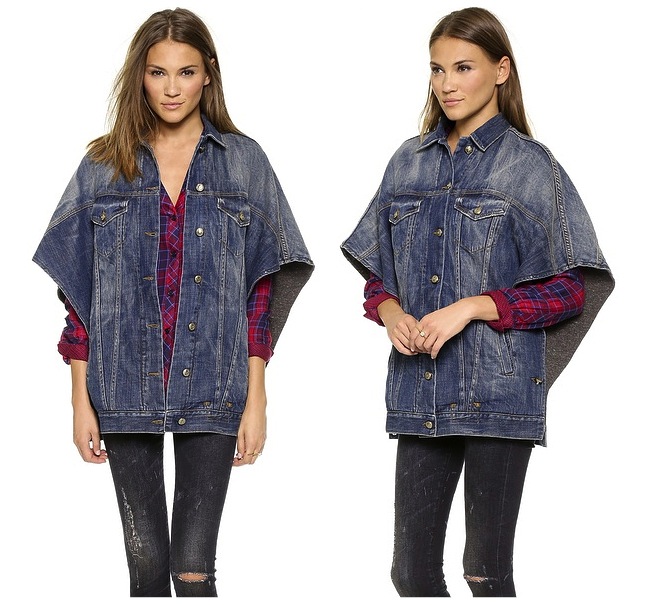 As I am featuring different jeans and denim pieces that catch my eye here on this new denim blog, The Jeans Blog, I couldn't help but showcase this gorgeous R13 Lined Denim Trucker Cape in Nolita Blue. I originally saw it on Shopbop a week or so ago and fell in love with it.
I'm so used to seeing the popular denim jackets and vests, so this new take on the classic is amazing! It definitely has a denim jacket vibe to it, but with it being a cape, it's got that casual feel to it and a structure that looks fantastic. Not to mention the lining inside will keep you nice and warm for those evenings under the stars!
This R13 Cape features a classic fold-over collar and a buttoned placket, paired with cape-style openings at the sides. It also has chained buttons which fasten near the waist, mixed with some flap and slant pockets. I think these extra details make this jacket really unique and definitely a statement on its own!
Since it is R13, it is made in Italy and is made from a stretch denim combination of 98% cotton and 2% polyurethane. It does come with one of their classic price tags and that's $995 since R13 is extremely premium, but for a jacket this unique and one that will last you a life time, it might be worth the investment! What do you think of it? You can buy it online at Shopbop.com by clicking here.