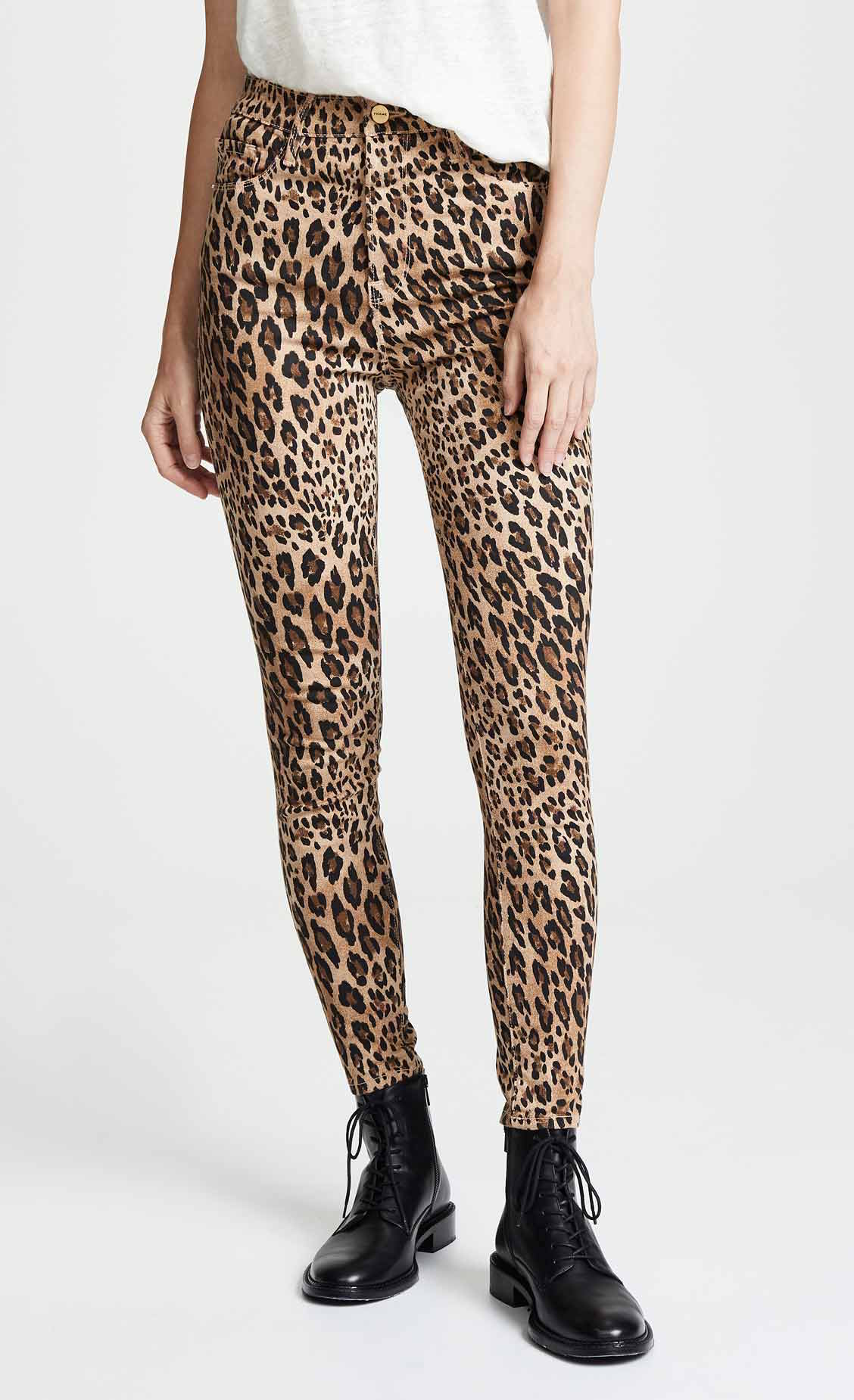 I have to say that the current denim lull I have been experiencing might just be coming to an end! As the Fall season approaches, there have been some great releases of jeans that I have fallen in love with! I'm going to be sharing them with you soon in a round up, but I wanted to highlight this particular pair of FRAME Ali High Rise Cigarette Jeans in Cheetah as a find of the week!
I've always been into cat print denim ever since Current/Elliott made leopard popular way back when (I still own them!), so it's no surprise to me that I like these. I also own a pair from J Brand, which are similar, but I don't think the print is as intricate. These FRAME Jeans come with a super high rise of 11.5″, an inseam of 27.5″, and a leg opening of 9.75″, so they make a great high rise, cropped skinny. I think the shorter inseam and higher rise is what makes these more fashionable and wearable, rather than too eccentric or 'too much'.
They're made from a 91.5% cotton, 6% polyester, and 2.5% elastane denim blend so they look like they will be quite stretchy, and of course made in the USA. They feature the classic pockets and button/zip fly that you would get on most jeans, as they are a regular high rise skinny, but the focal point is all on the Cheetah print as it's so fun and bold! Since the warm hues or Fall are soon here, I can just imagine how gorgeous these will look with boots and sweaters! I hope we see some celebs wearing these FRAME Ali Cheetah Jeans! I can't wait! What's your opinion?
Buy these FRAME Jeans at Shopbop.com for $225