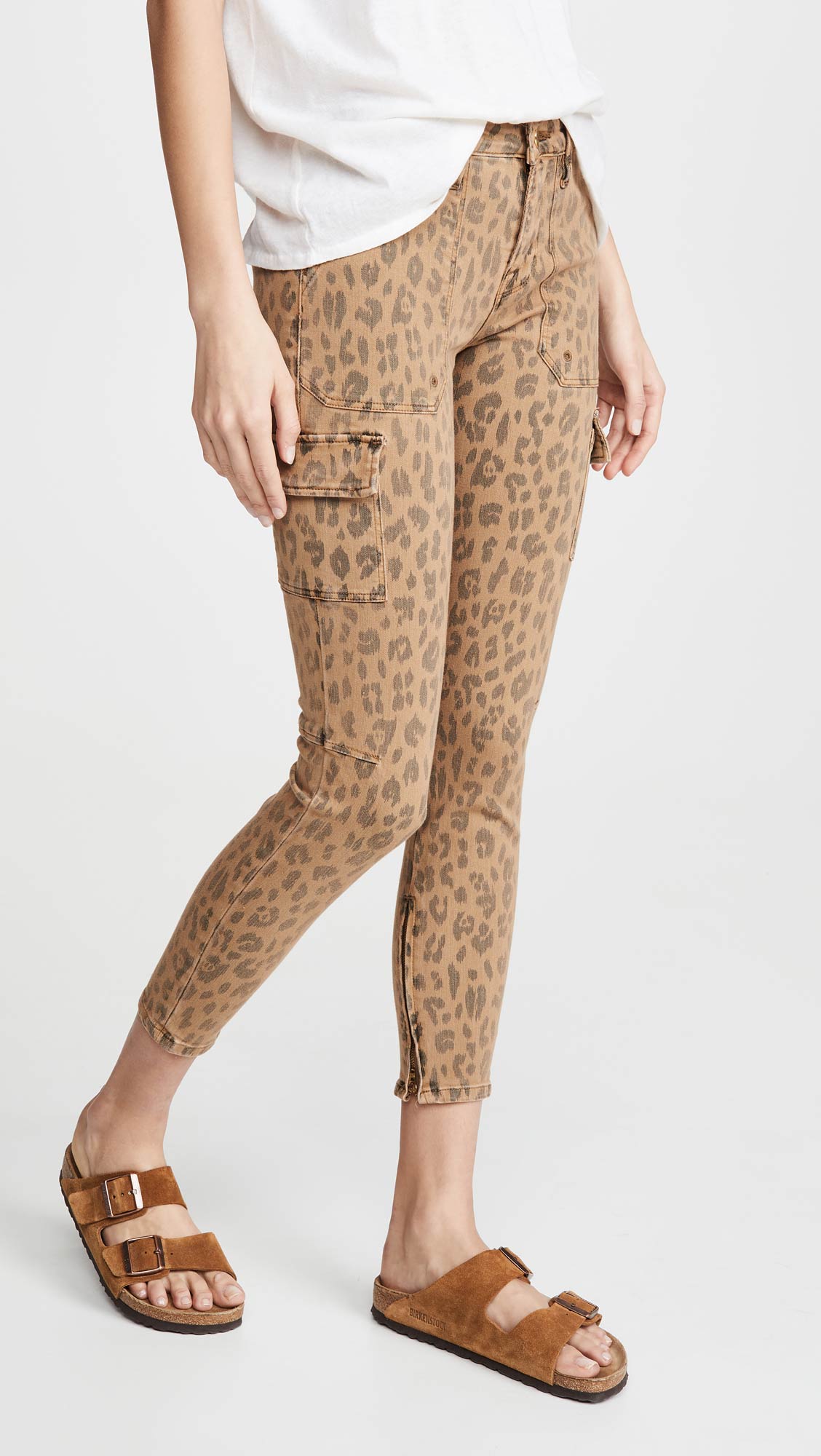 FRAME Spring Cheetah Cargo Skinny Jeans
It looks like the wild cat prints are coming back for the SS20 season! Remember when leopard and cheetah print was a huge trend a few years ago and the likes of the Current/Elliott Stiletto Leopard jeans were a major hit with everyone? Well, FRAME have brought out a brand new pair and I think they are really cool!
They're a mid-weight, stretch denim with a mid rise of 8.75″, an inseam of 26″ and a leg opening of 9″ too, making them a nice cropped fit for the warmer weather. As these are a skinny cargo style, they have side thigh utility pockets, slant front pockets, and flap back pockets. They also have zippers at the inseams to give them a tighter fit and a more cargo style silhouette.
What is your opinion on cheetah print denim coming back around as a trend? I'm sure we will see it popping up on celebs and bloggers as the weather heats up. I think this particular pair from FRAME is ideal for stepping right back into it. These also remind me of the J Brand Houlihan pant that was popular back in 2010 or so. Do you remember those? They're a good combination of both J Brand and Current/Elliott, so if you feel like reliving the past, these FRAME jeans are it!
Buy these FRAME Jeans at Shopbop.com