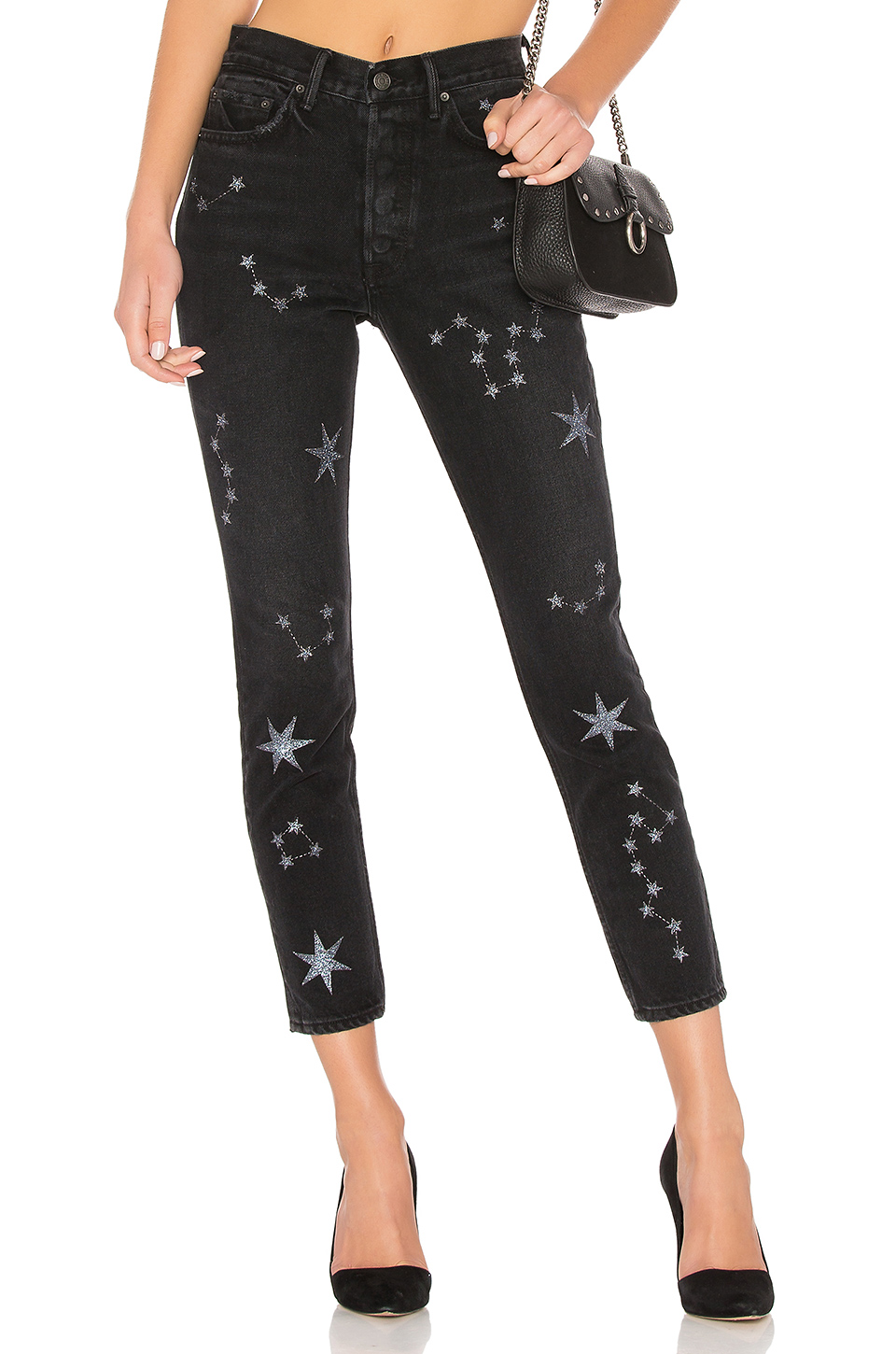 A new pair of jeans that I was inspired by! After my post on what's happened to denim lately, I mentioned that I'm not finding any of the new styles very innovative or interesting anymore, but this pair is an exception. These are the GRLFRND Carolina Embroidered Skinny Jeans in Constellation – and I love them. It might be because of my love of everything galaxy and space related, but I do think they look really cool.
The GRLFRND Carolina jeans feature a button fly, normal front and back pockets, and a cropped fit. They're a high rise, cropped skinny with an 11″ rise, a 28″ inseam, and an 11″ leg opening. The main thing that attracted me to these jeans was the embroidery though as they display glittered star accents throughout the denim, in different constellations as well. Now that is something we haven't yet seen! I have a pair of Frankie B. Jeans from years ago which are a purple and blue galaxy print, but nothing with constellations on them like this.
I'm not sure how comfortable they will be as it just states a cotton blend, so I don't know if they have stretch in them or not (I truly hope so as they're very skinny), but I am definitely inspired by and interested in this exact pair here. GRLFRND did a good job with the innovation! I think the washed out black dye is the perfect base for the silver embroidery. What's your opinion on these jeans?
Shop these GRLFRND Jeans at Revolve.com for $328