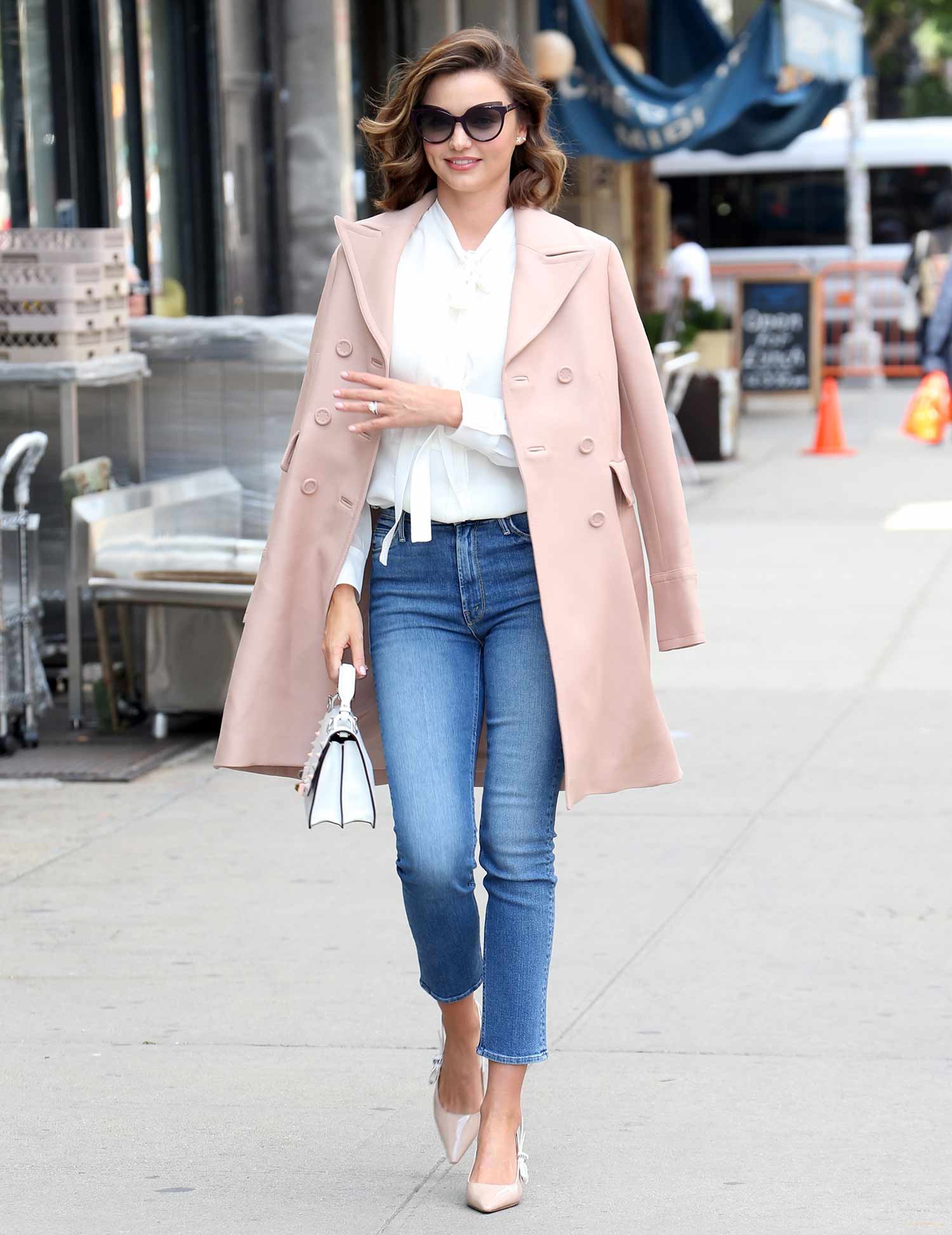 The ever gorgeous Miranda Kerr ran some errands in New York City last month looking more glamorous than ever. Whenever I see sightings of her, I always get excited as I know she's going to be dressed to the nines and wearing some great jeans!
For her outfit, Miranda chose to wear her Miranda + MOTHER The Daily Dose Jeans in High Spirits again, this time paired with a bow blouse, a classy pale pink coat, some Dior heels, and a Fendi bag. We saw her wearing her MOTHER collaboration jeans earlier this year when the collection came out, so it's nice to see that she's still loving it.
Don't you think these MOTHER Jeans fit her perfectly? The Daily Dose is a fit that seems to be flattering and just the right length, plus she styled them to perfection. They're pretty much sold out everywhere now actually as they are an older style, but there are some very similar skinny jeans options from the brand (like this pair and this pair) so you don't have to miss out. What do you think of the outfit?
Shop MOTHER Jeans at Shopbop.com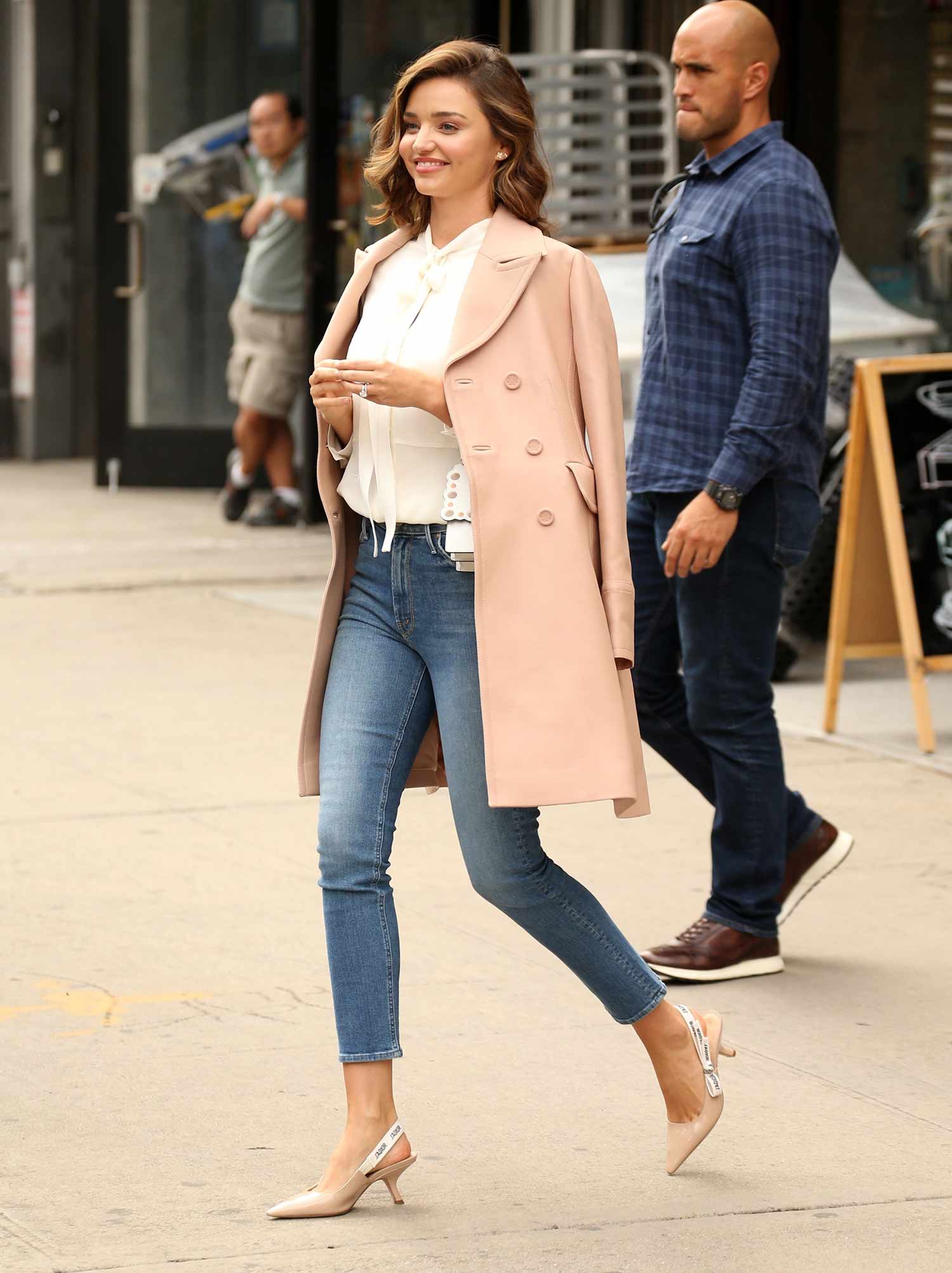 Image Credit: DARA / BACKGRID