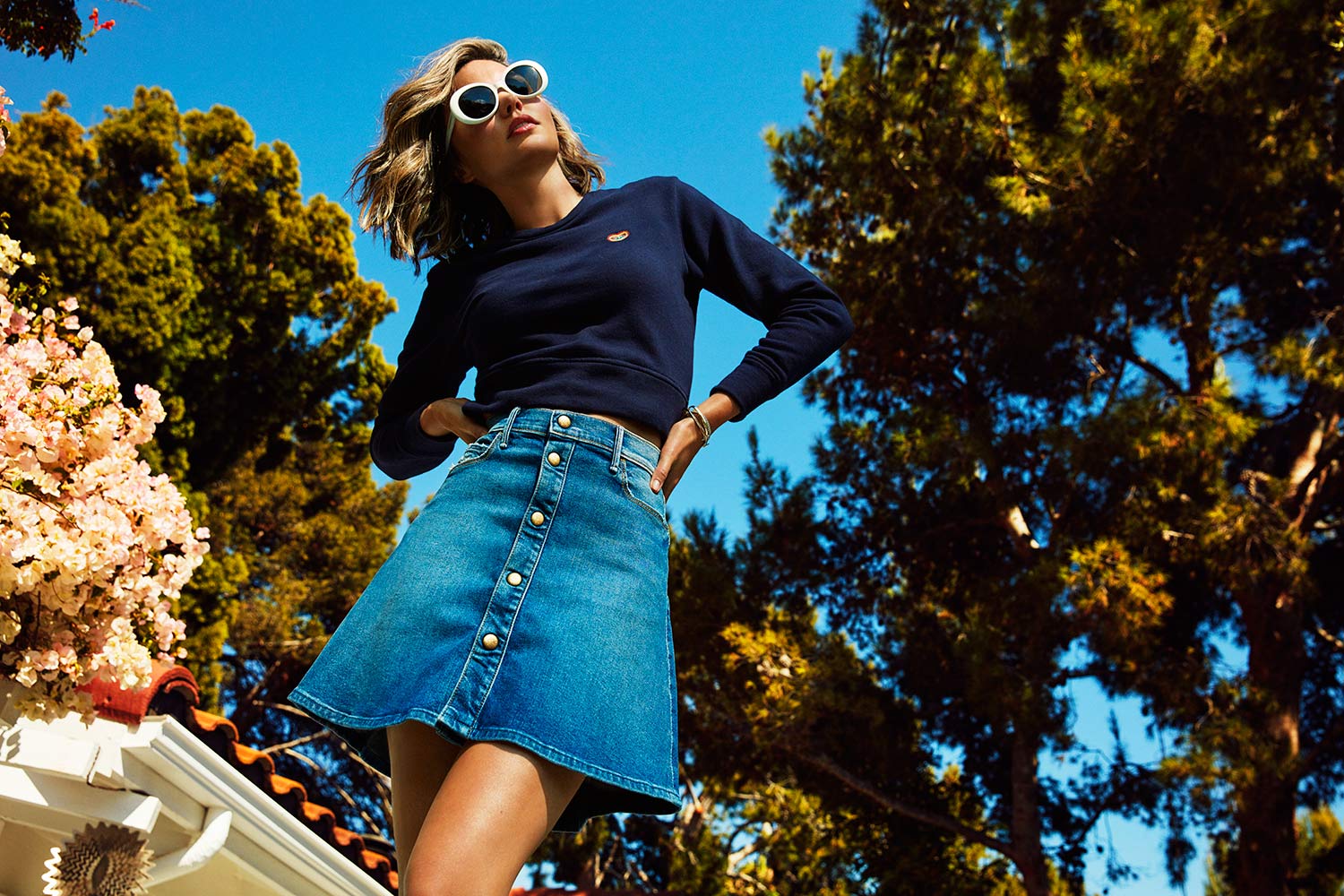 MOTHER is proud to announce a brand new collaboration and I'm extremely excited about it! Australian supermodel and all round beauty, Miranda Kerr, has joined forces with MOTHER to create a 12 piece capsule collection. The proceeds will be donated to the The Royal Hospital for Women Foundation (The Foundation) based in Australia. How amazing is that? Not only are you getting some gorgeous denim, but it's for a great cause too.
Each year the Royal Hospital for Women cares for more than 10,000 women, 600 premature babies and sends more than 4,200 babies home with their families and has been doing so for 150 years. The Foundation exists to ensure that all patients have the best possible treatment and equipment. 70% of the life-saving equipment in the hospital's newborn intensive care unit has been purchased through donations. These vital funds help to save babies lives.
"Miranda is a consummate muse for MOTHER. She is beautiful inside and out with a distinctive eye and widespread influence that she implements to do good." – Lela and Tim.
The 12-piece collaboration collection will hit the stores by mid-February (you can already shop some pieces online here). It features late 60's inspired high waisted jeans (The Daily Dose), a denim short (Easy Does It), a denim skirt (The Snap Down Mini), a cut-out jumpsuit (Cut It Out) and an embroidered shirt (Joy), as well as a sweatshirt (Open Your Heart) and tees (T-Time), with the prices retailing from between $105-325. You can see a lot of these pieces on Miranda in the campaign photos here in this blog post. I think it's fantastic and I'm especially in love with the skirt.
"I had such a wonderful time designing this collection with MOTHER and love what we created, the pieces are fun, fashionable, and I love that they give back to a charity close to my heart." – Miranda.
MOTHER co-founders Lela Becker and Tim Kaeding were inspired by Miranda's grace, style and motivation to be a positive force in and out of the fashion world, so Miranda worked hand-in-hand with Tim on every detail – from designing new fits and washes, to her exclusive pink suede patch logo and hardware. The collection also features inspirational phrases like 'In Joy' and 'Attitude of Gratitude', as well as her own handwritten message on the interior waistband, all reflecting her personal style and voice. I think this unique touch is very special and it makes the pieces worth buying! What do you think of the Miranda + MOTHER capsule collection?
Shop the MOTHER x Miranda Kerr Collection at MOTHERdenim.com