When it comes to denim, most guys like to keep things classic and a lot are only just venturing into the skinny jeans for men trend, or are still too afraid to dip their legs into it. Other guys are at the forefront of the denim trends and fashion in general, even choosing super skinny jeans for men, and are making waves in the industry – it's all about personal preference and what you feel comfortable in. For those of you with a bit more of a confident and boundary pushing style, this article is definitely for you!
Differio are an online company that are pushing their own boundaries with denim trends, featuring many different streetwear brands that you might not be that familiar with, like Staff jeans, Catch jeans, Kingz jeans, Pascucci jeans, Saw clothing, Red Bridge jeans and more! They've really brought the urban streetwear fashion into more of a mainstream approach, all while incorporating trends that are popular for everyone this SS17 like embroidered denim, distressing, denim overalls, patchwork and more. You may think that these trends are reserved only for the ladies, but that's definitely not true! Men can rock them just as well, much like the raw hem jeans trend for men that's kicking off right now, always following in the women's footsteps.
I wanted to show to you here that you don't have to be afraid when it comes to denim. If you have confidence in what you're wearing, you can pull off almost anything. We've often seen men's distressed jeans as that's a trend that has been popular for many years (just ask Diesel that!), but we rarely ever see denim overalls or jeans with suspender straps on them. You might be wondering how to style them as it's not as easy with men's fashion jeans as it is with your regular slim fit or tapered jeans, so you might need to go a little more outside the box and delve into a few more trends as well. One thing is certain though, men's jeans trends will always evolve from the women's at some point, usually a couple of years, so why not be one of the first to jump on it instead of waiting?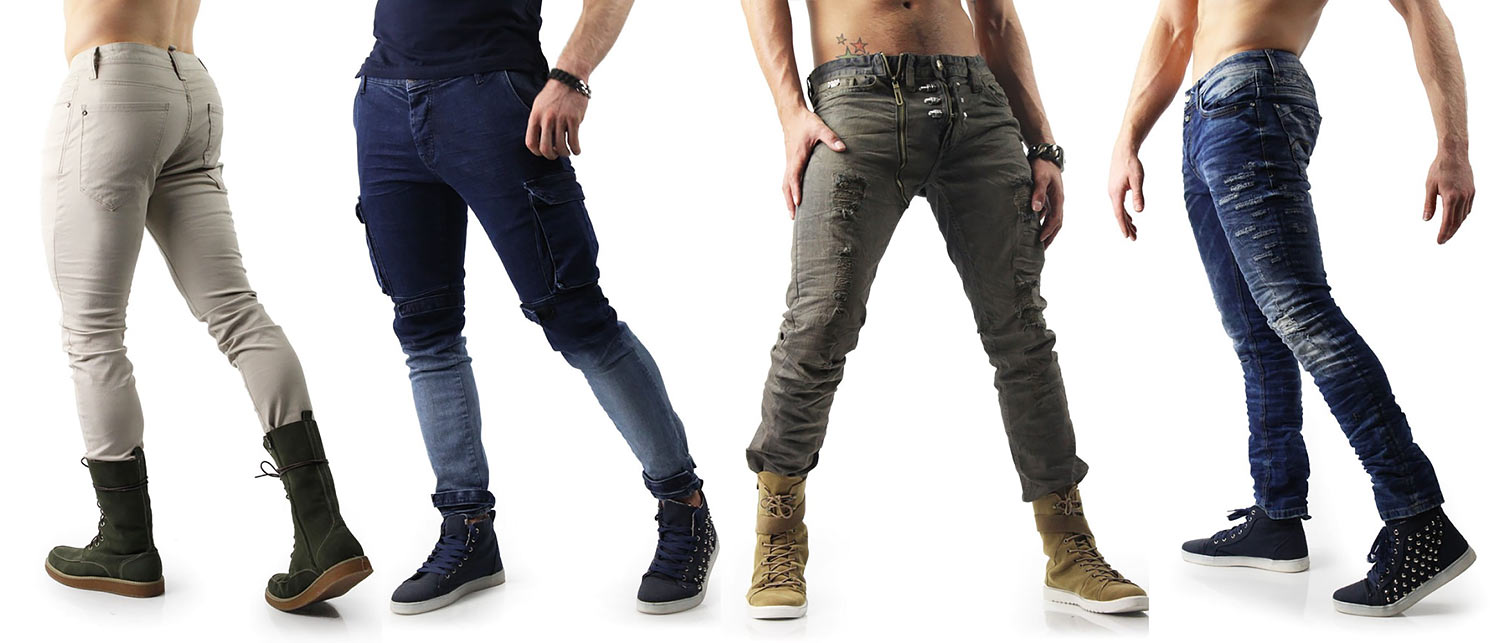 When it comes to trendy men's jeans, I've showcased 9 different pairs from Differio to show you how fun and versatile they can be at the same time. Especially if you're bored of the usual blue and black washes that every single denim brand releases, why not choose something like the stone washed jeans or as I mentioned above, the overalls for men. There's even ombre, as well as cargo pants, and I'm loving that intricate detailing on the embroidery as well. Who says men can't rock these trends like women?
If you're wondering how to style these pieces, bomber jackets are extremely popular right now and so many people are wearing them, both men and women, and Alpha Industries is one of the leading brands to create amazing styles. I'm bringing this up because bomber jackets are often the perfect accompaniment to jeans and if you want to style a pair of denim overalls or a denim jumpsuit, why not throw a bomber jacket over the top and make it really quirky? Ankle boots are another great option, as are slides as the moment since it's the spring/summer season coming up. I'd also recommend baseball caps and sweatshirts with prints, you can't go wrong with either of these for some of the men's fashion jeans I have listed above.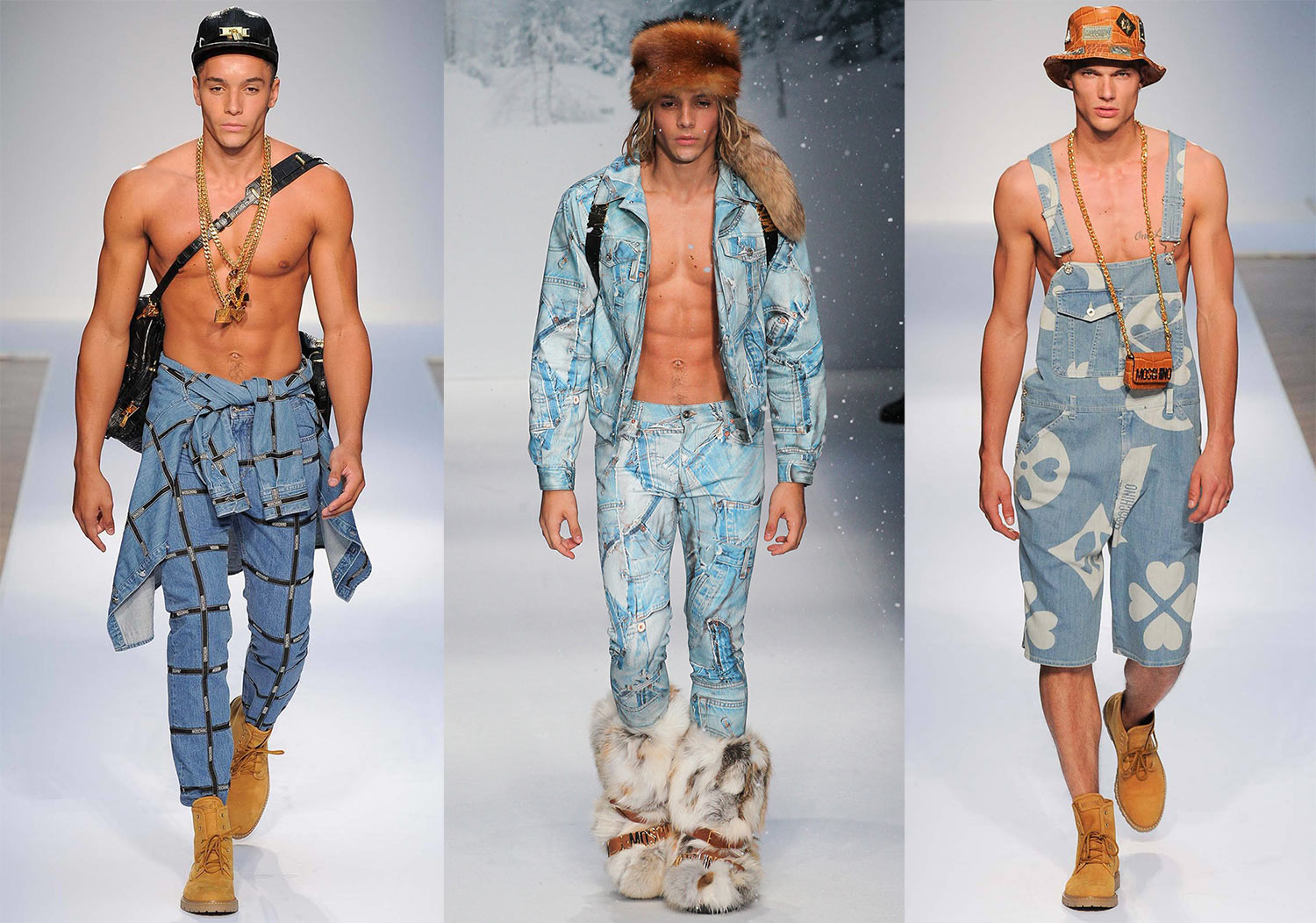 Since designers and fashion icons have been trying to make quirky denim more mainstream for quite a few years now, I thought it made sense to include a few photos from the Moschino 2015 collection as Jeremy Scott featured an array of jeans and denim pieces, from patchwork and print to overalls and jackets. Some of it had a very 90's feel to it, while others were completely innovative. But my point is, if guys on the runway are doing it and street style stars are too (see the very first image in this post), maybe it might be time for other brands to step up their game and create some trendy men's clothing as well. I do have a question though, is it something you would wear or will you forever be a classic denim kind of guy?
Image Credit: Differio, Pinterest & Denim Jeans Observer.