LeAnn Rimes posed for photos with her husband Eddie Cibrian at the OK Magazine Summer Kickoff Party in Hollywood, California. The couple looked great in their denim outfits together, which I think is very complementary and sweet.
LeAnn chose to wear a pair of Vintage Levi's Denim Shorts with a black cami top, a Gucci belt, and some platform sandals. Now this is one way to rock a pair of denim shorts! I love that these have been customized to feature a big slit at the back, giving them more of a sex appeal.
Eddie wore a double denim look, featuring a mid blue denim shirt and a pair of washed black skinny jeans. I'm always a fan of double denim worn this way as I think it's really casual, but the shirt always makes it just that little bit more suitable for events. I might have traded the tan sneakers for white or black, but it's a great outfit none the less.
Both LeAnn and Eddie have wonderful personal style and both are very pretty, so I hope we get to see more photos of them out together rocking their denim pieces! Especially LeAnn in these Vintage Levi's Denim Shorts! I think they suit her so much, in a very flattering way. What do you think?
Shop Levi's Jeans at Shopbop.com & Men's Denim at Eastdane.com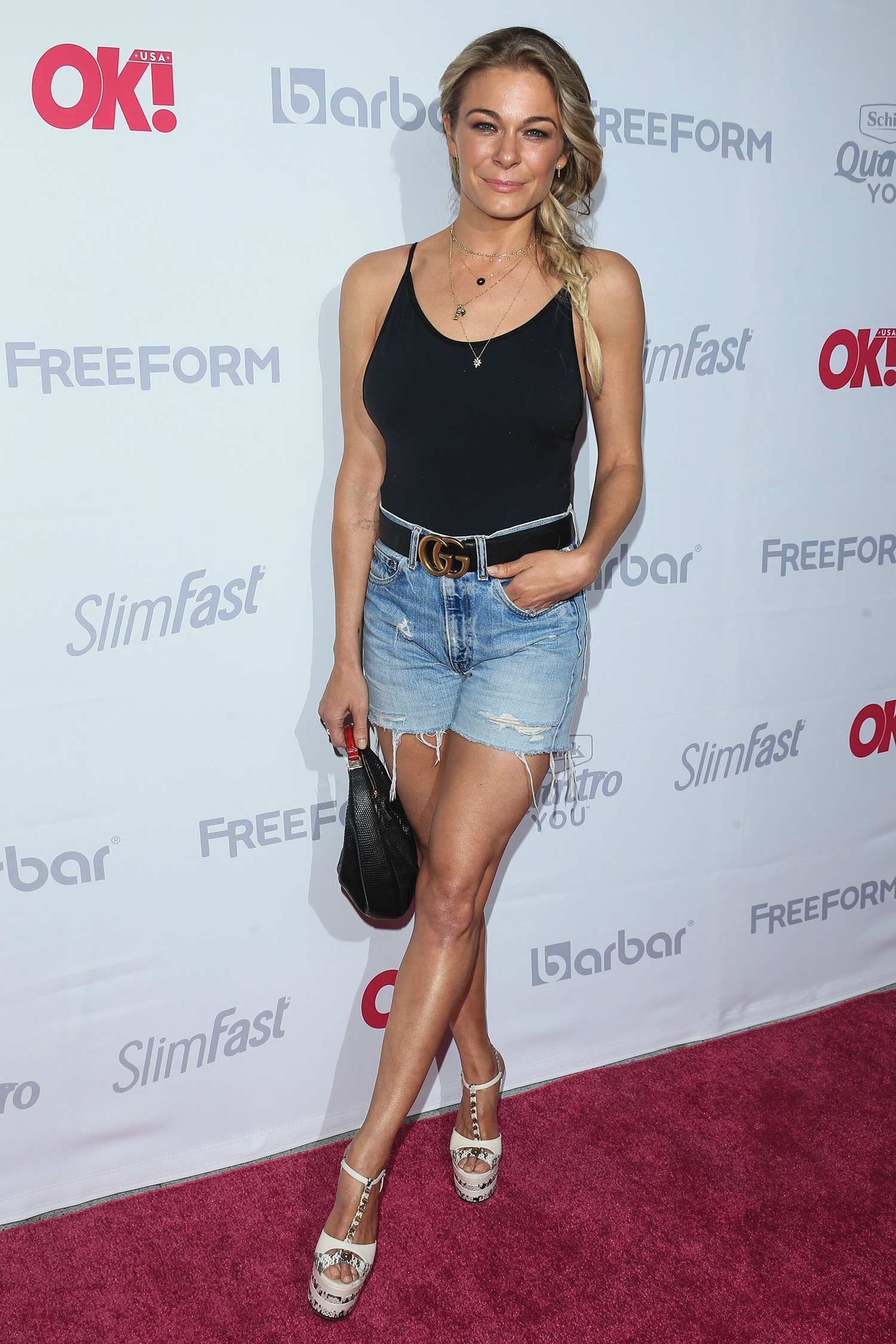 Image Credit: PPD / Image Press / BACKGRID