The Raw, Frayed, Undone Hem Jeans Trend For Men
Listen up guys, the raw frayed hem trend is not just for women anymore! As you are probably well aware, men's denim trends often follow on from women's, it just takes a couple of seasons to get there after a women's trend is established. Since undone hems on jeans have been popular for a year now, it's time for the men's jeans to adopt the trend. What's cool though? It's not just on skinny jeans, it's even on straight legs (see here) too! I never expected that at all.
Remember the FRAME Le Mix Jeans in Remix that were popular among the ladies? There's a variation for men too with undone hems and different shades of denim (see here) which I think actually takes it to the next level. Most of these frayed hem jeans for men are from brands that are on Asos, as well as Zara, and Topman even have an acid wash raw hem jean (see here), but 7 For All Mankind have brought out their own version as well, if you want to go premium!
My question to you guys out there who love denim though is – what do you think of the raw hem denim trend? Is it something you would wear? Or do you find it too feminine? I know GQ did an article on it in October and it showcased it as becoming a staple part of men's denim, then fashion blogger Alex Crawford showed us how to wear frayed hems in a smart way too in this article. Meaning it isn't just for the casual appearance of sneakers and a hoody, which could implement it as a trend to have longevity.
As with most denim trends (except for skinny jeans), they tend to come and go within a year or two, you only need to look at the boyfriend jean phases, the cargo pant trend, metallic or printed denim etc to know that, but I have a feeling that frayed hems might be around a little longer, which is why men have adapted the trend. When I look at super skinny jeans for men and how they evolved from the classic skinny fit, it's easy to see when certain things are going to be popular. Even so much so now that men wear women's skinny jeans because they want a closer and tighter fit. Since that's become accepted as a normality for most, especially all of us here at The Jeans Blog, this could work out in your favour!
So guys, if you were avoiding the raw and frayed hems on women's jeans because they were too feminine, maybe this means you don't have to anymore? If men's jeans now feature the undone released hem, and nobody knows the difference when you're wearing women's jeans or not because you choose a minimal, slim fit, maybe they wont spot the raw hem as a women's feature either. It might take some time for this to kick off and become more popular with Winter here, but come Spring and Summer, I'm going to be very interested in seeing raw hem jeans on the men! I'm going to be looking at most guys ankles to check! Not that it makes much difference to my daily analysing of jeans anyway, I will just spend longer focusing on the hems.
You can see some photos above of the raw hem jeans on men, and I've included 7 different skinny jeans featuring the trend below for you to check out as well. I didn't opt for any straight leg inclusions or quirky designs as if this trend is going to be sticking around, it's important to keep it classic and not too out there. However though, if none of these take your fancy, you can shop a full selection at ASOS. I've seen some cool pairs that they have out there! Please do tell us what you think of this trend though!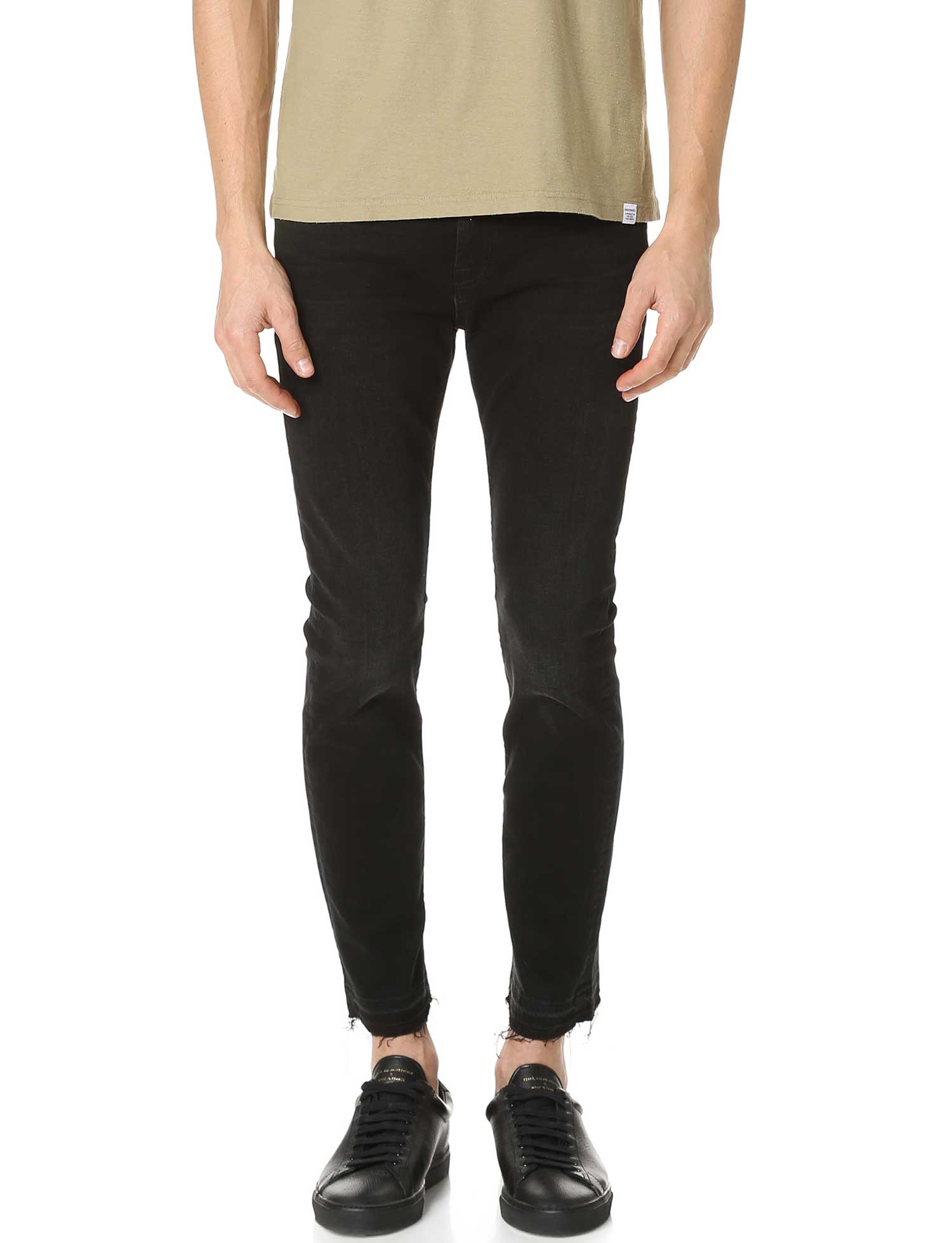 7 For All Mankind Paxtyn Jeans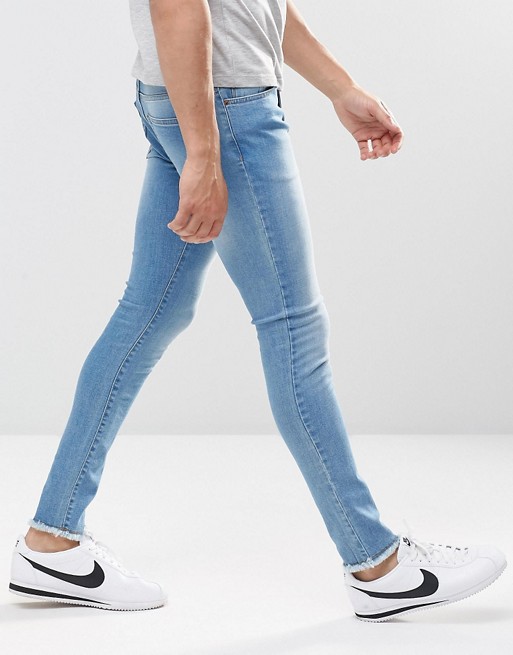 Brooklyn Supply Co Light Wash Frayed Hem Jeans

Brooklyn Supply Co Black Raw Hem Jeans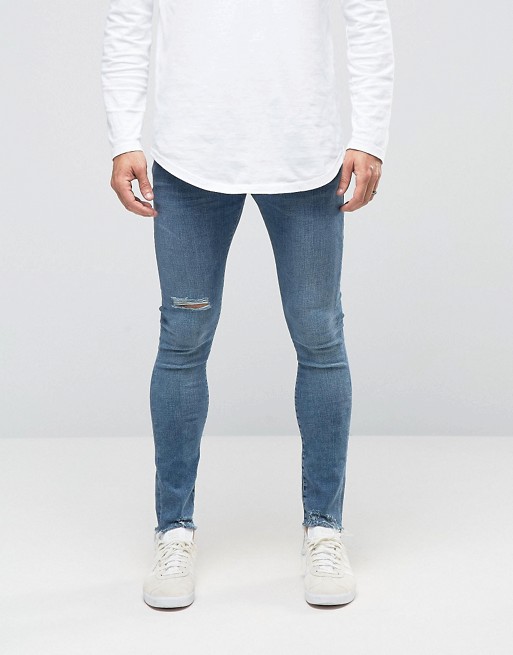 River Island Super Skinny Jeans With Raw Hem

ASOS Super Skinny Jeans With Raw Hem

River Island Cropped Skinny Jeans With Raw Hem