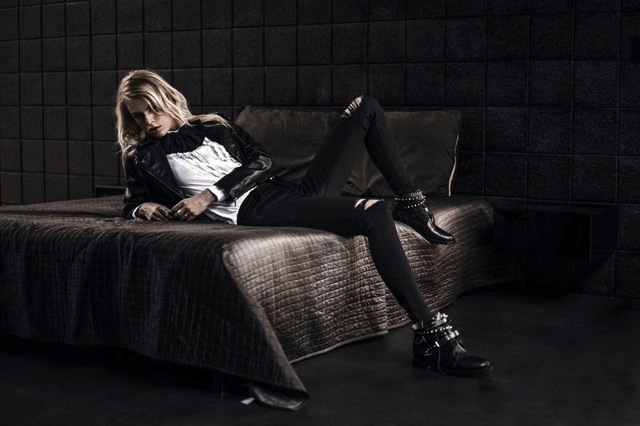 Black Jeans That Wont Fade In The Wash
Denim brand, Black Orchid, has launched a new and innovative idea that we have all been waiting for – Black jeans that wont fade! Gone are the days where you have to wash your black jeans in vinegar or a colour protector to make the dye last, finally!
Designer Julien Jarmoune has added the new Stay Black collection to his latest designs! The Stay Black jeans have been tested in the Black Orchid facility by commercially washing this style against other black denim and the result is amazing! The black dye lasts up to 200 washes! I'm pretty sure none of us would even get to 100 washes, let alone 200, so it's safe to say that these jeans are going to stay black for their lifetime, which is outstanding.
So how do Black Orchid get the black dye to last? That's the question that I had myself, so I asked them and found out. Through a unique combination of Italian fabric and Turkish dye, the brand's Stay Black styles are able to retain their colour and never fade due to the pigments on the weaving. The name "Stay Black" was given to the style to provide you with reassurance that the colour will not fade and you will have pure black jeans for life.
You can choose from a mid-rise skinny, cropped skinny, zippered skinny and a high-rise skinny in the versatile black denim that will keep its shape and color for the rest of its life. You can see here their best sellers which are the Gisele High Rise Super Skinny and the Noah Crop Super Skinny in Stay Black. I think this is amazing though and it's truly what so many of us have been waiting for! I'm always so afraid to wash my black jeans as I don't want them to fade and now with Black Orchid, we wont have to be afraid! Combined with their slightly lower price point compared to other premium brands, this is a win win! Have any of you tried them? You can shop Black Orchid jeans online at Revolve Clothing.