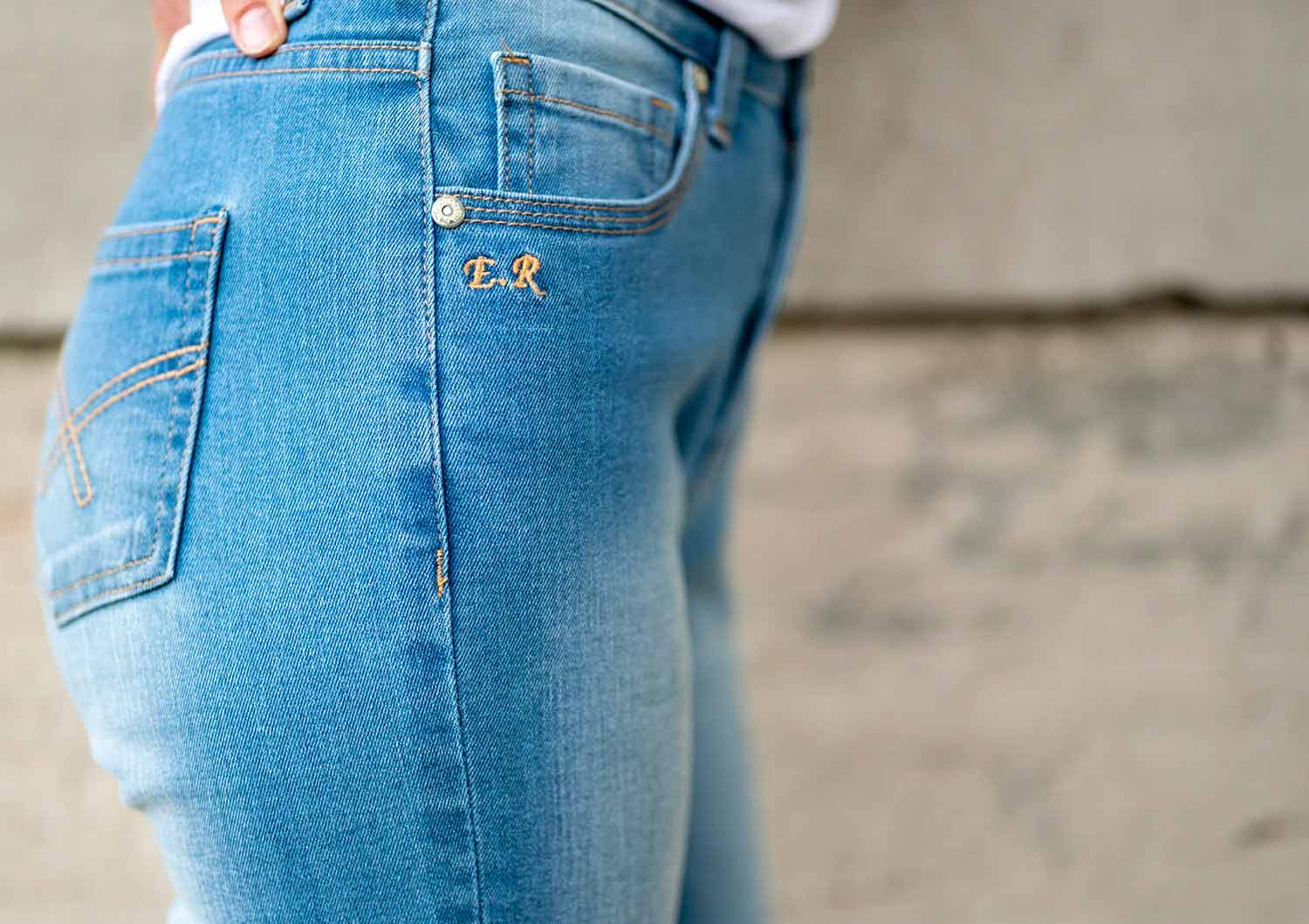 There's another new denim brand on the scene: Morii Jeans! The Jeans Blog caught up with the owner of the brand, Stan, to find out what makes them unique and different to all the other jeans on the market! One thing I can tell you is that they're custom jeans, and when you go on the website, you can design pretty much everything on them! Including the stitching, the pockets, even have your initials embroidered on them, so there a brand to take an interest in! Especially if there isn't anything on the market that's taking your fancy at the moment! Plus, if you struggle getting jeans to fit your body shape, your height, your leg size/shape, this could be the perfect option for you! Read the full interview below!
So could you tell our readers about Morii Jeans? What makes you stand out from the rest?
Morii Jeans is a made-to-measure custom Jeans company. We take top quality denim and transform it into a pair of jeans made perfectly to each individual's exact measurements. AND, you get to pick your denim fabric, stitching colour, style and denim wash you want. It is a completely customizable experience. We eliminate going into a store and not getting the pair of jeans you want because the manufacturer's sizes don't match your body type. With us, you get exactly what you want and the assurance it will be a perfect fit every time.
That sounds amazing! What gave you the inspiration to start the brand?
Relaxed jeans have always fit me, but as soon as slim fit became stylish, I found it nearly impossible to get that jean style over my larger thighs. There is nothing more uncomfortable than wearing a pair of jeans you can't sit down in. I have always wanted custom jeans for myself, but the really nice stylish pairs range from $600-$1000- and you have to fly to places like New York City to have them made. With the heavy cost of product and travel, it just wasn't feasible for me. I knew I was not the only one having an issue finding a good fitting pair of jeans. I started researching and found that clothing only properly fits 38% of body types, which leaves a lot of us left out due to our body shape. I watched a YouTube video that had a group of women trying on jeans, and one of them even said that "jeans are the devil's pants" because no brands would fit her. Being an entrepreneur, I knew this was a problem that I had to solve and began the journey of creating Morii Jeans.
Where are your jeans made? Can you tell us about the process?
We searched for a manufacturing partner all over the world, knowing that the quality and fit of the jeans will make or break our business. After months of disappointment, trying samples from China, reaching out to manufacturers in India and Pakistan, we finally found our match with a manufacturer out of Thailand. Their quality and fit were amazing, and their values and morals as a company lined up with ours. They pay fair wages to their tailors and practice sustainability for the environment. It was a win win for us. Thailand is actually home to some of the best tailors in the world. Past presidents have had their tailored suits made there. The process of the jeans is actually very similar to a custom suit. We take your exact measurements, send them to Thailand where an individual tailor handmakes your customized jeans. From there you get the jeans shipped to you with a total turn around between 3 to 4 weeks.
That's really cool! So, is absolutely everything customizable on your jeans?
Yes, everything is customizable. First, it's the fit. Whether you are 5ft tall, 7ft tall, or somewhere in between, the jeans will fit like a glove. You get to choose where you want the leg length to stop: floor, ankle, or lower calf. As well as pick your waist line: lower rise, mid rise and high rise. For the style you can pick everything from Denim colour, various pant styles, and all the way to the type of wash you would prefer.
What have been your most popular sellers?
For the women it is definitely the skinny jeans, and for the men it is the slim fit straight.
Thank you! I'm sure our readers will love exploring your brand!
Click here to check out Morii Jeans and get your own pair!