There are a lot of guys out there who love to hit the gym and work on their physique, or guys that love muscular building sports and it leaves them with very muscly legs. This can sometimes be a problem with the trends in jeans being mainly skinny, so I thought it might be a good idea to write up a post outlining some of the perfect skinny jeans for muscular thighs on men.
You don't have to try and squeeze into a pair of super skinny jeans to fit in with the crowd if your legs just wont do it. Not everyone can wear skinny jeans like Zac Efron and Russell Brand can. I've seen some mentally scarring images that wont leave my head of moments like these, so I definitely don't want you subjecting yourself to such torture!
As you probably already know (since you searched for jeans for muscly legs), finding skinny jeans on the high street in shops like Topman or Urban Outfitters can be difficult as they are mainly cut for the skinny men or guys with slim legs. This often causes a lot of trouble trying to get them on and it also makes most guys opt for baggier jeans instead, making them sacrifice the look they wanted. So, these are some of my tips that you should look for when finding the perfect skinny jeans for muscular legs.
Fit – Loose Tapered and Slim Carrot
This is extremely important. Since your legs are going to be quite well built around the thigh area, you don't want to suction them into a tube skinny. The best fit you need to look for in a skinny is a loose tapered one. This is similar to a carrot fit jean, but without the extreme dropped crotch. So a looser tapered jean will have a slouchy thigh and seat area, but it tapers into a skinny jean from the knee down, so these will actually look like a skinny on muscular legs. The extra room in the thighs will be a big benefit to you and instead of looking like a loose tapered jean, it will act like a skinny for you. Some loose tapered jeans that I recommend are:
These are a classic example of a loose tapered jean. Giving extra room in the thighs and tightening up around the ankles, creating the perfect skinny for muscular legs. You are lucky as these come in numerous washes and are one of G-Star's popular fits.
Diesel make a fantastic loose tapered jean, the Krooley, and it comes in numerous, authentic looking washes. Lucky for you guys, it's a popular cut in their Jogg Jeans too, so you can have that extra stretch and comfort!
Levi's 541 Athletic Fit Jeans
I've included these jeans, not necessarily because they are a proper skinny jean, but because Levi's have engineered a specific cut called the 541 Athletic Fit. These jeans are cut specifically for athletic guys with muscular legs, so they have a lot more room in them. These also come in a few various washes and will be great for the guys with the bigger muscles. You can shop these jeans online at Levi's by clicking here.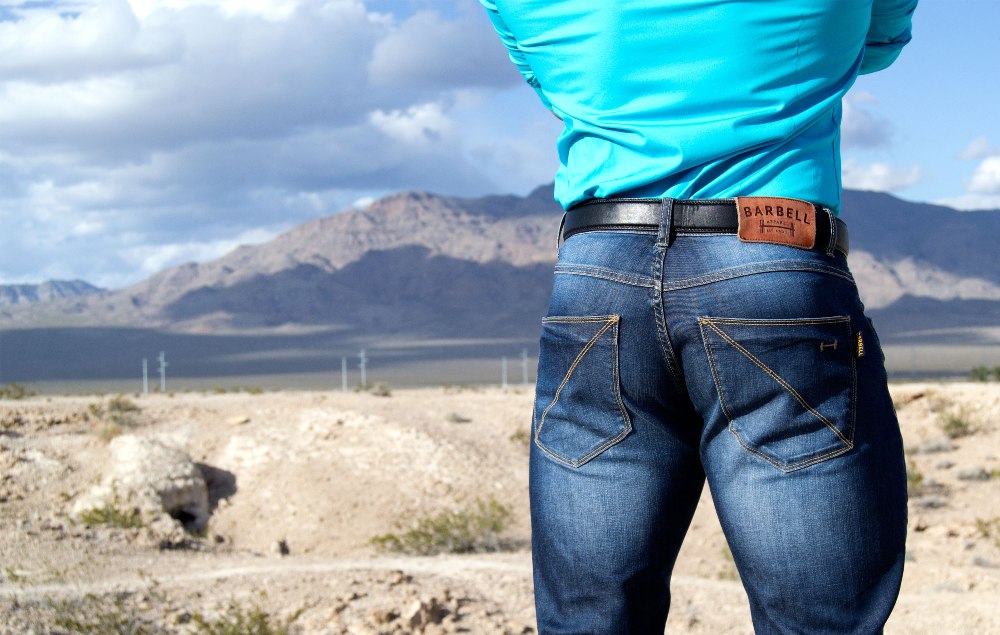 Now these jeans aren't completely skinny, but they have some very slim skinny jeans available and the brand (as you guessed by the name) is made for athletes. They are cut for men with bigger thighs and butts, and a general muscular body, so you can be sure to get a pair of jeans that actually fit you and aren't too tight in certain areas. The best thing is that we have partnered with the brand to give you 10% off your orders, so use the code THEJEANSBLOG at the checkout for 10% off! Shop Barbell Apparel here.
So, I truly hope this help you on your quest to finding a great fitting pair of skinny jeans! If you do need anymore advice, just leave a comment below and I will get back to you!