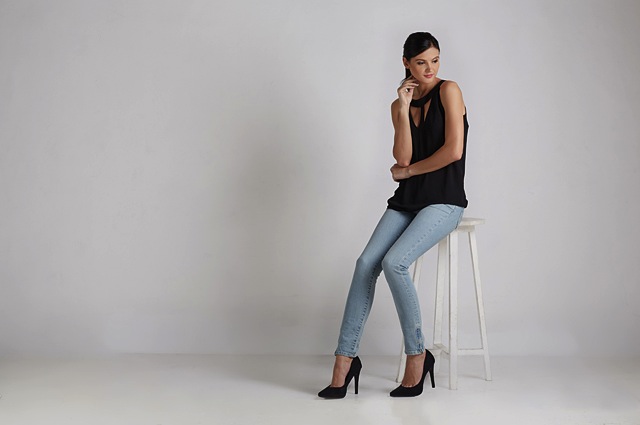 I got the chance to chat with Sebastien Gilbert, the co-founder of French brand, Jeanuine Jeans, about his company, how it works, why he founded it and more. For those of you who are new to Jeanuine Jeans, they are a custom denim brand which allows you to create a pair of jeans from scratch, to your tastes. This includes the stitching, the thread, the fabric, wash, pockets, measurements and more. Everything from scratch, in great detail, to have a pair of personalised jeans, tailored to fit you.
I went through the process to test it myself and it definitely has a lot of cool features! As a denim blog, I thought it might be good to collaborate and share this new brand with you for those of you who have trouble, both men and women, finding the perfect fitting jeans. The answer might lie in making your own! You can also watch the video just below which shows you how their jeans are made.
The Jeans Blog: What makes Jeanuine Jeans so unique?
Sebastian: What makes Jeanuine unique is our ability to produce custom made jeans initially created by our clients: you! The experience provided by Jeanuine is one of a kind: from the Jean Maker application to the final product. All of our jeans are made-to-order and use the finest materials, with the possibility to get premium Japanese selvedge denim.
Our jeans are following the design and measurement requirements chosen by you, the multiple choices given by our application are virtually limitless; you will most probably never find two pairs of Jeanuine custom jeans that will be the same.
TJB – How does it differ from the other 'design your own jeans' websites? 
Sebastian – Jeanuine is not a website, but a denim brand making use of the technology available around us to provide a new experience. No other custom denim brand offers the pre-visualization of your creation with so many options available. We also implemented automatic follow up emails and videos for each and every step of the production process. Our clients are updated in real time regarding the production of their jeans, from the pattern making until delivery. We are very focused on the quality of our customer service and the communication we have with our clients.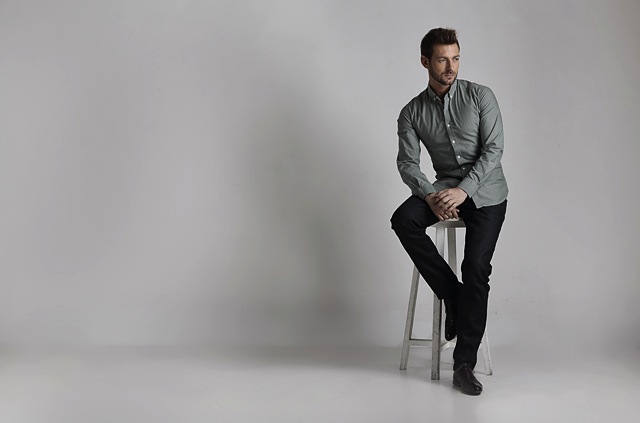 TJB – What inspired you to create this concept?
Sebastian – Different situations made me realize the potential of this concept. I bought jeans from a custom shop in the past, the fit was good, but I wasn't really happy with the quality of the fabric and accessories used. Also, every time I picked the design of my pockets and colors of my threads, I had a hard time making sure everything would match nicely, therefore the need for pre-visualization.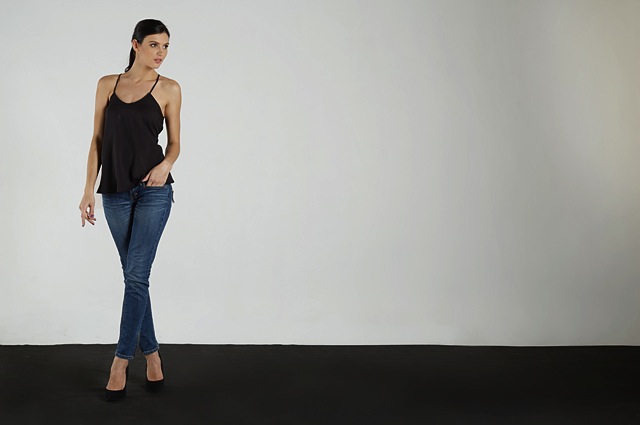 TJB – What is your most popular seller?
Sebastian – The dark stretch denim works really well, raw fabrics are trendy, the fit is great and you feel so comfortable with this fabric made of 2% elastane and 98% cotton. More and more people are choosing the selvedge fabrics too, stretch or non-stretch, their quality is really over the top and looks really good.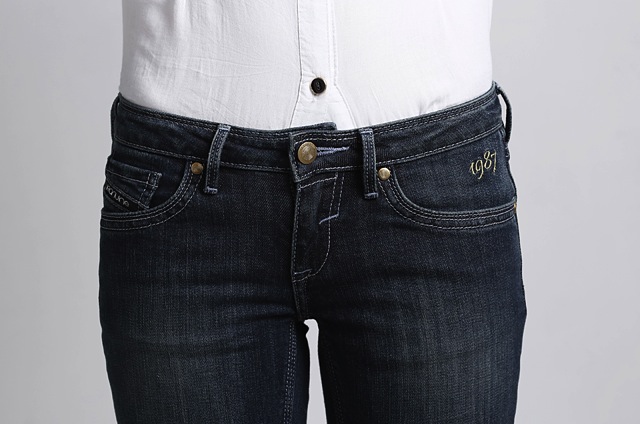 TJB – What do you plan on adding in as time goes by? 
Sebastian – We are currently adding new designs for our pockets, working on more cuts as we also want to have boyfriend jeans, skinny jeans etc. We will also offer the possibility to get high rise jeans, as it is a recurrent request from our customers.
On the distribution side, we are contacting retailers to implement Jeanuine inside shops, and create the very first web-in-store concept dedicated to denim. People will be able to check the quality of our products, try various sizes and create their own custom jeans through our Jean Maker application. It is a very exciting project and once again a new experience to offer to you.
TJB – Wow, the in-store experience does sound really cool! Thank you for this interview!
You can also get a gift card for their website since it's the holiday season! Perhaps you might want to get a pair of custom jeans for someone you know! Click here to check it out.