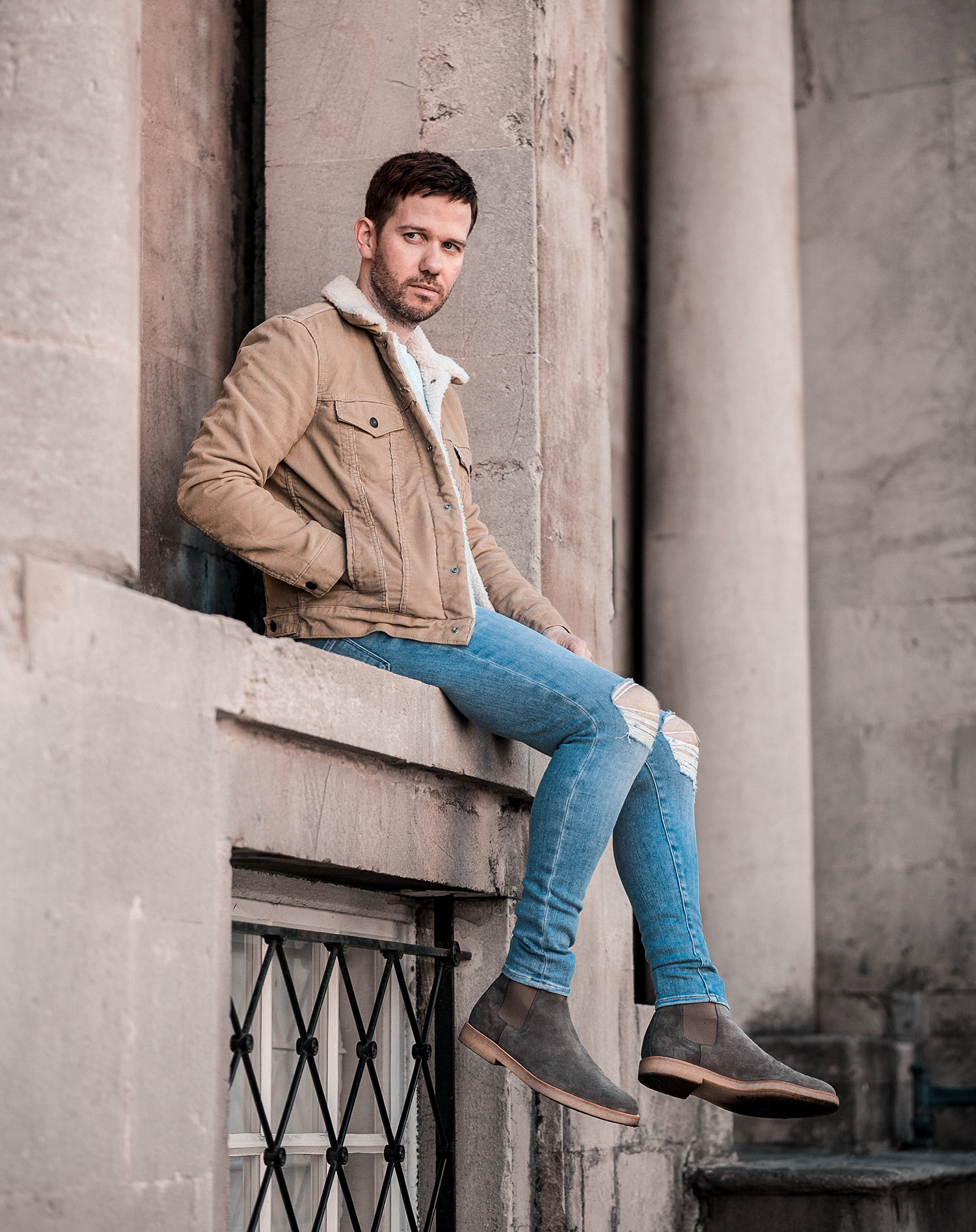 The Best Women's Skinny Jeans For Men
I have been a fan of jeans for as long as I can remember, there is something about denim which I find timeless. Yet, not every pair of jeans makes the cut, for me they need to meet a range of important criteria. The number one most important factor to me is the fit, how it looks on my frame guides my overall decision when making a purchase. Next up is the wash, after all, even if it fits well it needs look good too in terms of colour! Versatility is also a key point, but less so, as I can invariably pick out items to match a favourite pair of jeans. However, comfort is a very critical ingredient when it comes to determining a new addition to my wardrobe, I will only ever wear stretch fabric now, I can't even imagine going back to 100% cotton! They were so restrictive and uncomfortable, not to mention you can't get a good, close, skinny fit with rigid denim as you wouldn't be able to move, so if you love close fitting, super stretchy skinny jeans, I'm haring my top 5 pairs with you. Of course as you can tell from the title, these are women's jeans, but I find they have a much closer fit and more stretchy fabrics compared to the men's options. I definitely recommend women's skinny jeans if you want a fit like this.
Sizing Tip – I'm usually a 30 in men's jeans and I take a size 28 in women's, so the general rule is size down two sizes from your men's size. It's always a good option to order a few sizes if you can, just to be sure as everyone has different body shapes. I always size up to a 29 in light blue washes too, as I find a legging fit in light blue is too revealing, I prefer slouch to them, but I like black to be skin tight. Let me know if you have other questions! Just click the title of the jean to purchase.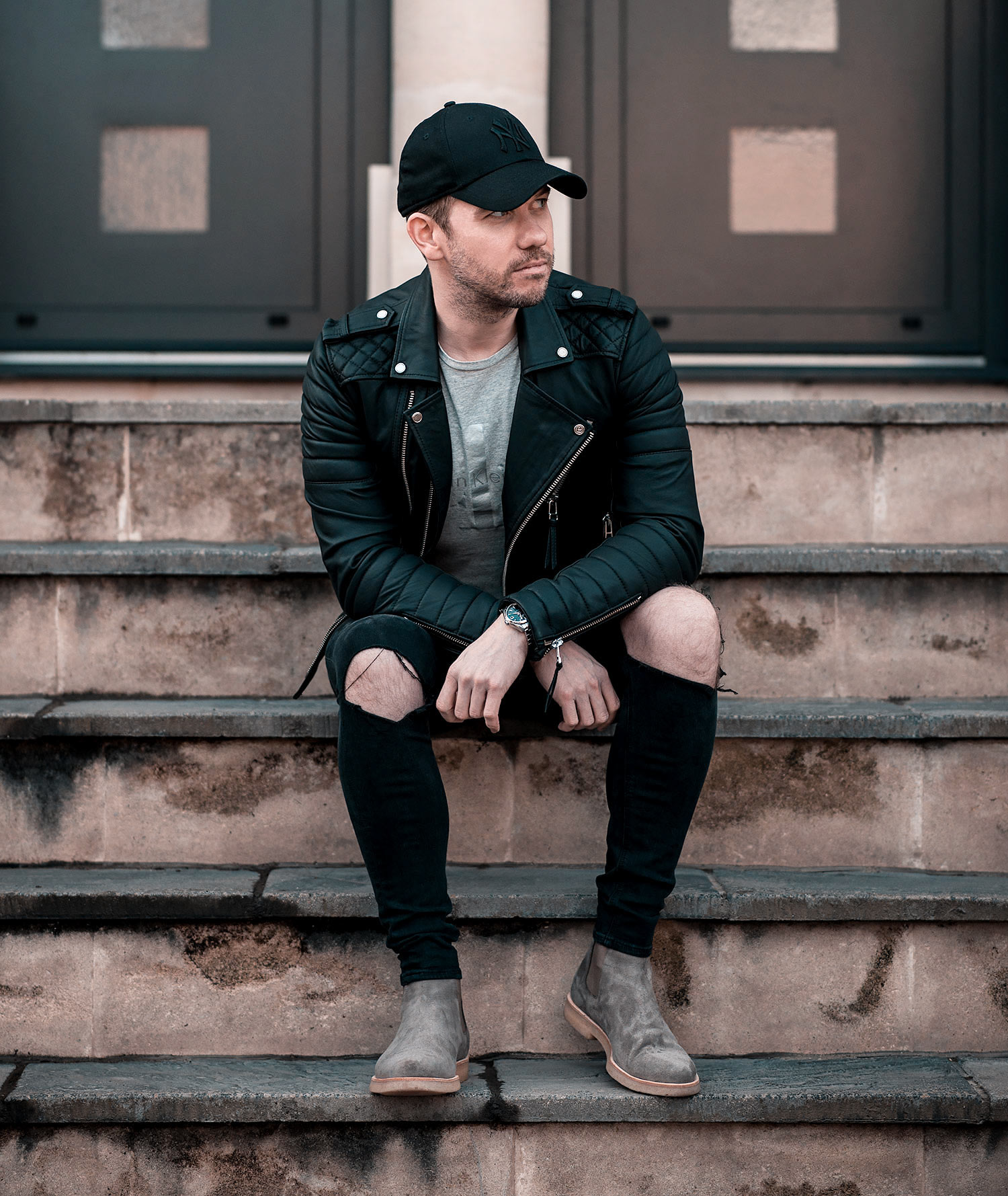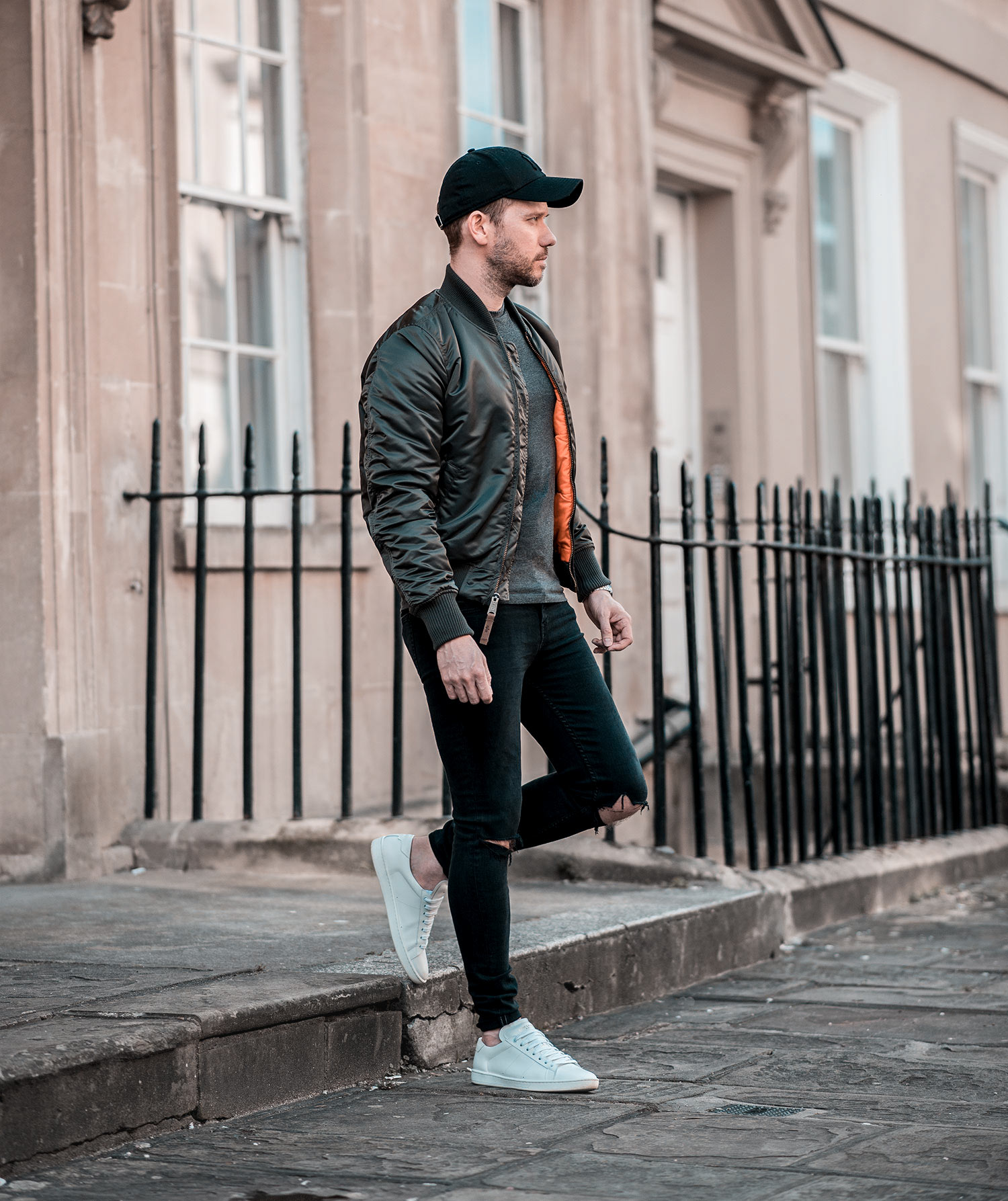 For years I had rejected the idea of me wearing black denim, I just believed it was something that would not suit me at all (plus the fact that they attract all manner of dust, debris and hairs!). Then one day I got the opportunity to try on the slightly faded black distressed pair from GRLFRND (courtesy of Lorna's jeans), and my denim world changed forever and I fell in love. Since that fateful day, these jeans have probably been my most worn pair of jeans since adopting women's skinny jeans. It got so bad, that nearly every one of my outfits revolved around wearing these jeans. Everything about them is close to perfect – super skinny fit, even around the ankles (which many brands fail to get right), excellent distressing with their amazing distressed knee holes! And a level of comfort which is almost unsurpassed (the Hudson Barbara still win the comfort award – see below). I love them so much, I regularly think about obtaining a couple of extra pairs as a backup! Am I the only one that does that?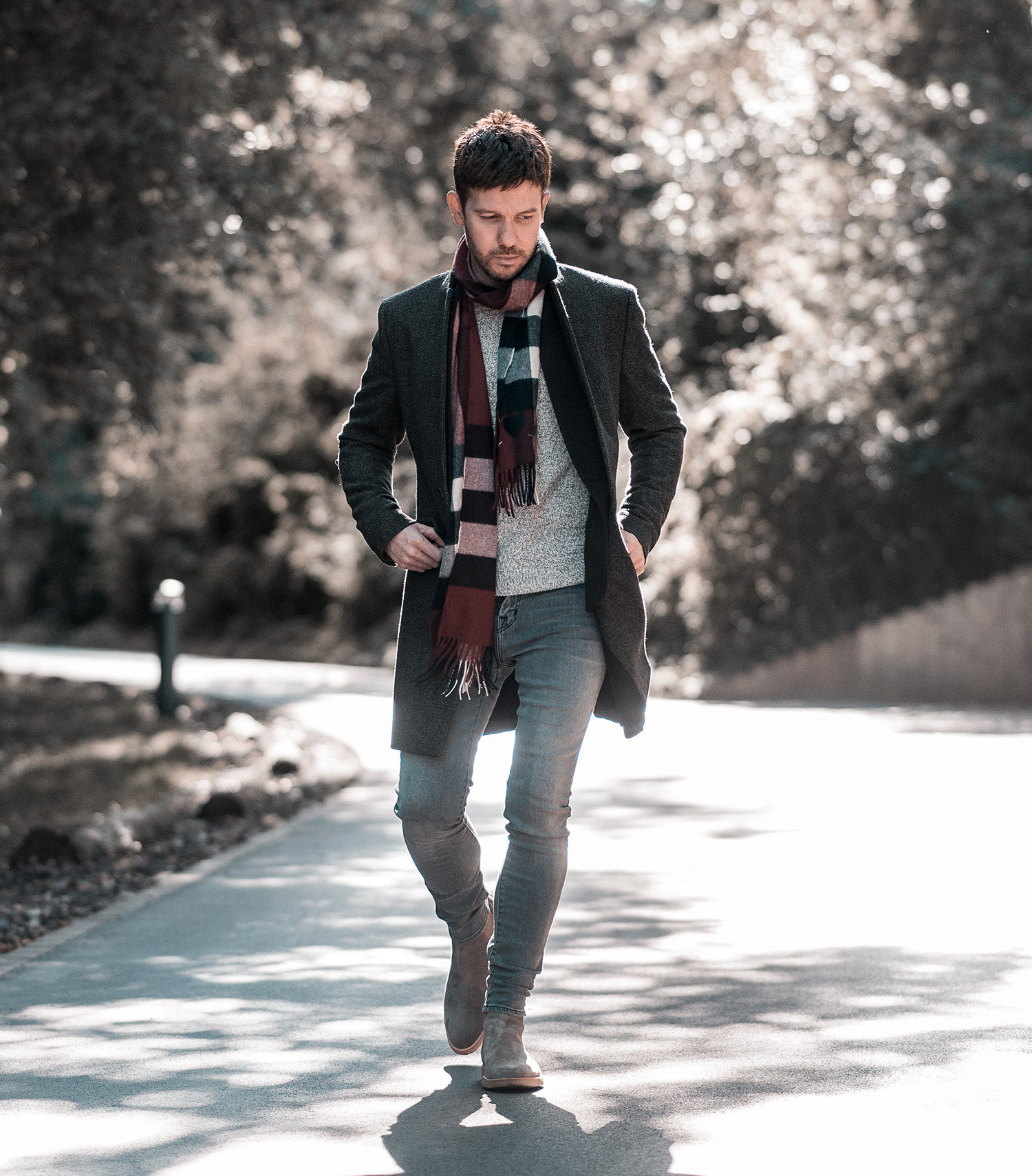 I have always loved grey denim, yet for whatever reason it seems to be one of the hardest colours for brands to get right, they inevitably look bad. Then my opinion changed in one stroke when I encountered the J Brand Maria In Dove Grey, the wash itself is exemplary! Not too dark or too light and featuring an incredibly realistic hint of wear. Plus, it pairs with almost anything I throw at it out of my wardrobe. The fit itself is almost nigh on perfect, perhaps fitting a little looser than others in this list, but only very slightly! I also have the Maria in black in my collection, which include all the aforementioned plus points just in a super black shade! These have the added bonus of being even more comfortable and stretchy than the dove. If you don't mind smaller back pockets, these are a great fit as the length is longer too.
This pair of jeans is a fairly recent acquisition, I have seen the Frame brand quite frequently yet I had never considered them as a viable option. Even so, I was still on the lookout for a light wash pair of jeans with distressing, something which I was still missing from my selection of jeans. Once I saw this new pair from Frame on Lorna, I knew that my hunt had come to an end (she's somewhat of an enabler, ha ha). The wash on these jeans is nothing less than stunning, I cannot help but admire the lap whiskering every time I put them on! It looks similar to the golden age of Diesel jeans when they released beautiful pairs of jeans every season before it all came to an end. The knee holes are expertly designed too, with small threads of material running from one side to the other. I did actually size up a couple of sizes, as I believe that lighter denim should appear a tad looser as I mentioned, even so, they are super stretchy and still hug my legs for a great fit.
This is one of the very first pairs of women's skinny jeans I purchased, others led the way for me, but this pair was the one that cemented my love with jeans designed for the opposite sex. Not only do they feature a stunning light-medium wash, but they are single-handedly the most comfortable pair of jeans I have ever owned (even more so than the original Diesel Jogg jeans, before they ruined the fabric with the newer releases). Even after wearing them all day, they don't feel uncomfortable, they are the perfect travelling denim! Yet, despite being so stretchy they have never stretched out and gone baggy, I believe it is the addition of Tencel to the material content which makes them so special. They are like silk on the skin.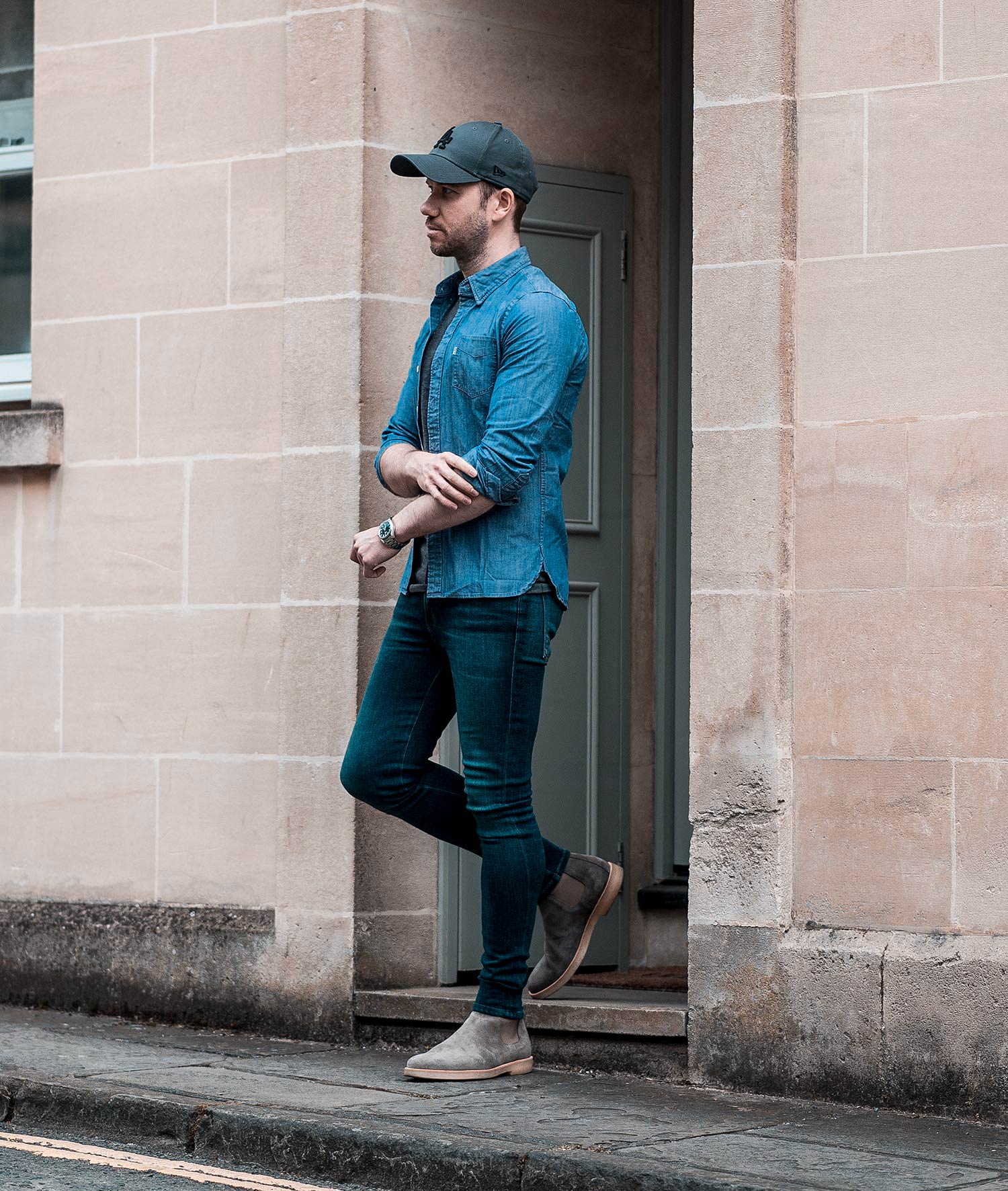 Finally, we have the Sculpt Rocket from Citizens Of Humanity. The fit of these jeans is incredible, giving your legs an amazing silhouette. The fabric on these jeans is quite thick in comparison to other jeans in my top list, even so, the stretchiness hasn't been compromised in any way, so they are still a very comfortable pair of jeans! The wash itself is very distinct, lovely deep colour with a tiny hint of green mixed in which gives a very unique look which can be sometimes hard to pair. Even so, when you get the correct outfit combination to complement the Citizens it ensures an overall fantastic look! I have a mid to light blue in the Sculpt Rocket as well and wear them frequently. The Sculpt is a great fabric as it's super stretchy, but doesn't bag out, so they always have a close fit no matter how much you wear them.
So these are my top 5 women's skinny jeans for men and I recommend any of them, depending what you're looking for. Let me know if you have any questions! Adam.
FOLLOW ADAM at YourAverageGuyStyle.com and on Instagram @YourAverageGuyStyle