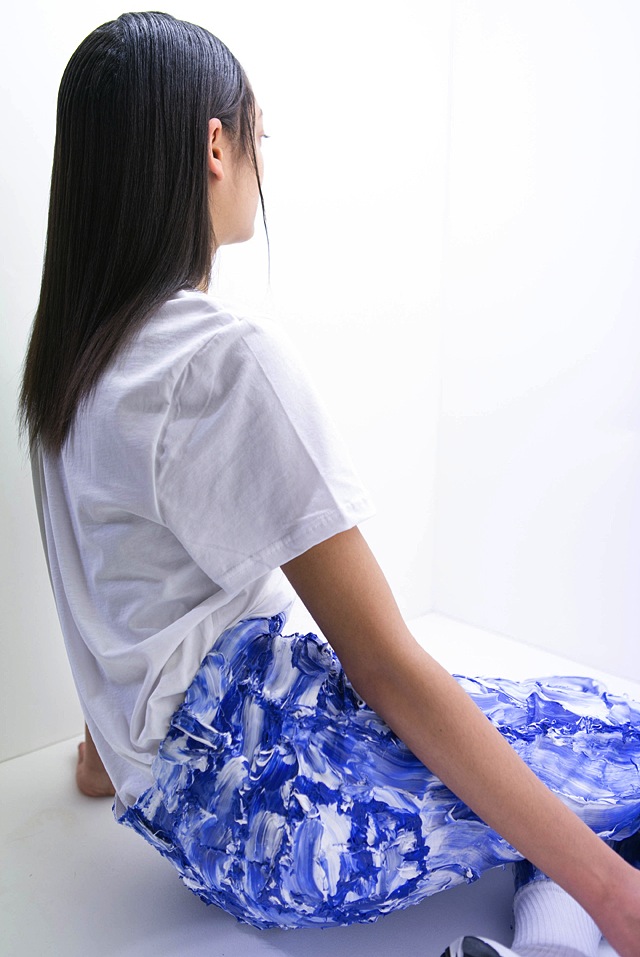 Here is an exclusive look at some photos from behind the scenes of the Faustine Steinmetz Fall Winter 2015 Ready To Wear collection which showed during London Fashion Week. I shared with you a roundup of the denim trends from London Fashion Week and I did include Faustine Steinmetz, but since the denim was so cool, it made sense to do a separate feature which also includes a video!
The video was shot during her show at Somerset House in London (a magnificent place), and it discusses her latest line, which uses denim and jeans in innovative ways, plus the importance of sustainability in the fashion industry, which is becoming a topic on its own.
They chat with editors and writers from well known publications to get their take on the new collection, but from one denim lover to another, I think the painted and marble type of print on the jeans is amazing! It's really unique and interesting, definitely something I haven't seen before, so I am hoping that someone like Rihanna, Rita Ora, Gwen Stefani or another celeb with quirky style is spotted out in these soon! You can watch the video just below and you can take a look at the exclusive behind the scenes images too!
Images courtesy of Faustine Steinmetz and Cotton USA.