The dog days of summer always service notice that fall is not far away. The gin and tonic days are numbered and the casual attire of summer gets ready for their long hibernation. It is at this time of the year that I gain a renewed interest in denim jeans – what's in style, is there a change at hand, what additions are needed for my ever expanding collection? I look to the recent past to ground myself and provide pragmatic direction.
And so it begins. Long dormant brain cells spring to life. A memory is rekindled. Fall 2015 / winter 2016 comes back into focus. In the city, skinny jeans were popping up on men in an increasing frequency. Lately they have become a go to jean not just for the university students and young hipsters, but also for upwardly mobile professionals and blue collar workers without regard for a wearers age. Although skinny jeans have been around for years, the current status as a go to style has to be synonymous with mainstream acceptance.
If it's real, you know the jeans makers will be all over it in their recent product offerings. This is where I started my search. Have the jeans makers pounced? And the answer is more or less yes. From Lee Jeans to Saint Laurent, virtually everyone has a skinny jean offering. However; the designation of skinny is evolving as there are now cuts labeled as extreme skinny, super slim, or super skinny, all indicating a trend for tighter, skinnier jeans. Whereas 13" and somewhat larger leg openings were the norm for men's skinny jeans, we now have styles with leg openings as small as 11". In my opinion a "skinny" jean with a leg opening of 14" or more is nothing other than marketing fluff.
In an attempt to separate the wheat from the chaff, only leg openings less than 13" were considered to be a leading edge jean. The brands and styles that stood out for me (which means I may need to give them a try) are: Club Monaco Super Slim Denim Jeans, Scotch & Soda Skim Jeans, 3×1 M5 Skinny Jeans, Rag & Bone fit 0 and fit 1, Citizens of Humanity Noah, and IRO Hopper which are all available online by clicking their names. The leg openings for these jeans ranged from approximately 12.5" down to 11" in a variety of washes.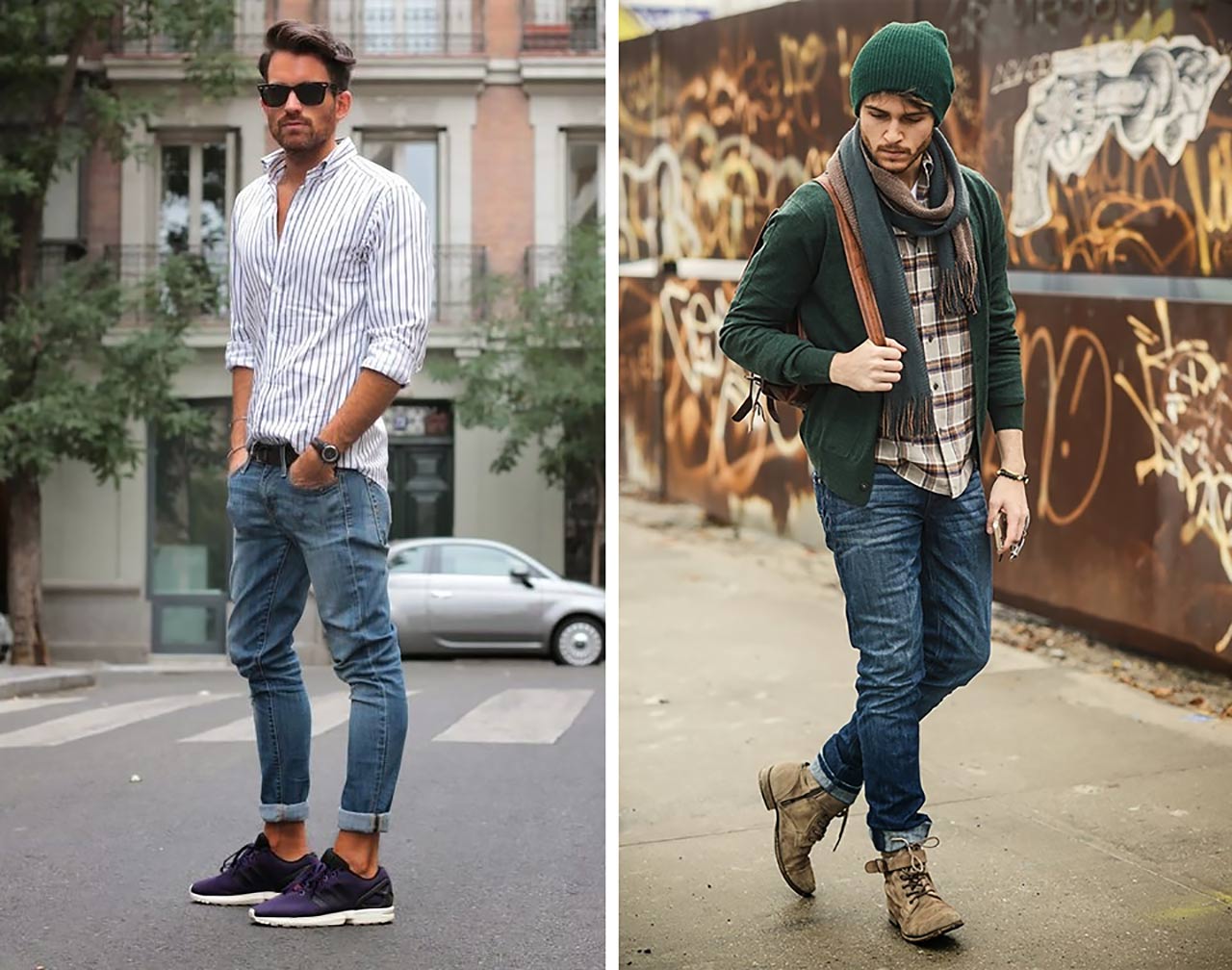 Styling such skinny jeans can be a challenge, but to find an answer, we look to the streets. A common theme is hip length sweaters or shirts coupled with a jacket when required by circumstance, personal style, or weather conditions (think Kanye West and Scott Disick). A potential issue is a limitation of inseam lengths which tend to run on the long side and can lead to cuffing or stacking of the jeans leg. If that isn't a look for you, the brands maybe reacting to this as the Levi's 519 style now comes with inseams as short as 29", otherwise there is always tailoring. If you wear boots, you'll most likely need to tuck the jeans into them which can be a rocking good look.
So the open question is, are skinny jeans still a growing trend for men or has it hit its high water mark? Only time will tell, at which point we'll already be talking about some other style. However; there are some tea leaves we can read. If women's styles are a leading indicator of men's styles (which seems to have been the case for skinny jeans), we should start to see the inclusion of softer fabrics (such as the Paige TRANSCEND), higher rises, and legging like levels of skinniness. Stay tuned. We welcome, and some would say need your opinions, to keep us on course.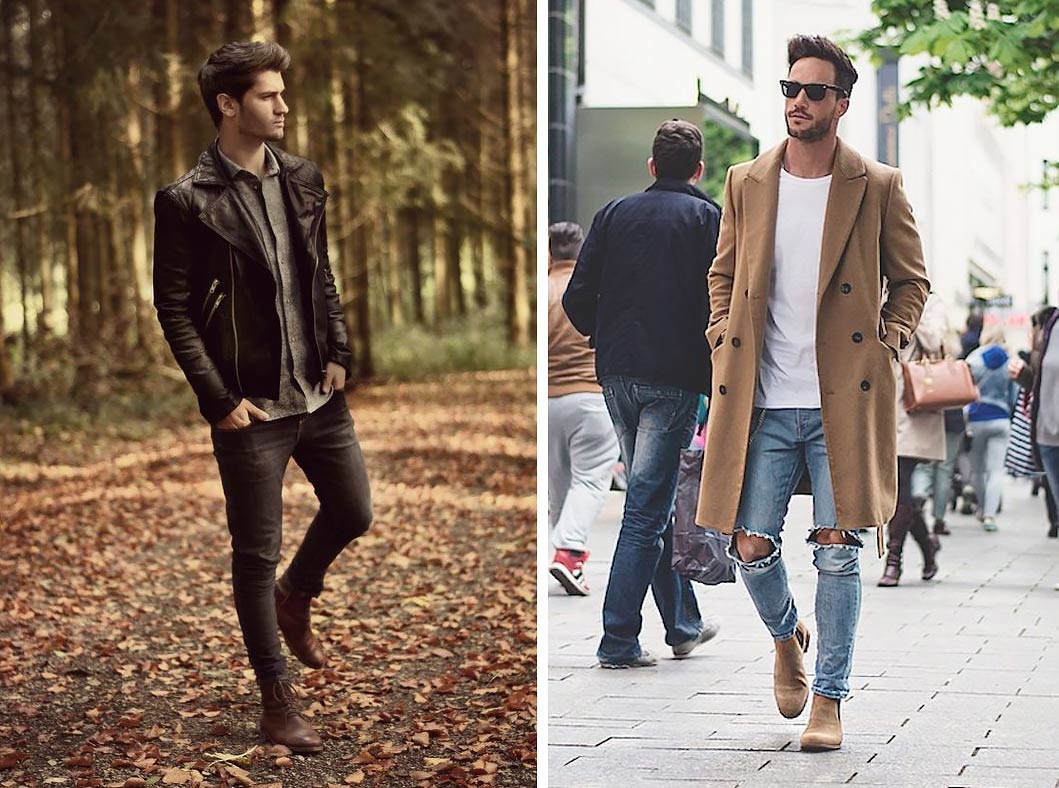 Lorna's note: This blog post was written by our newest member of The Jeans Blog team – Tim. He will be contributing two articles for menswear each month, so keep a look out for Tim's blog posts and give him a warm welcome!
Images courtesy of The Modern Man and Pinterest.