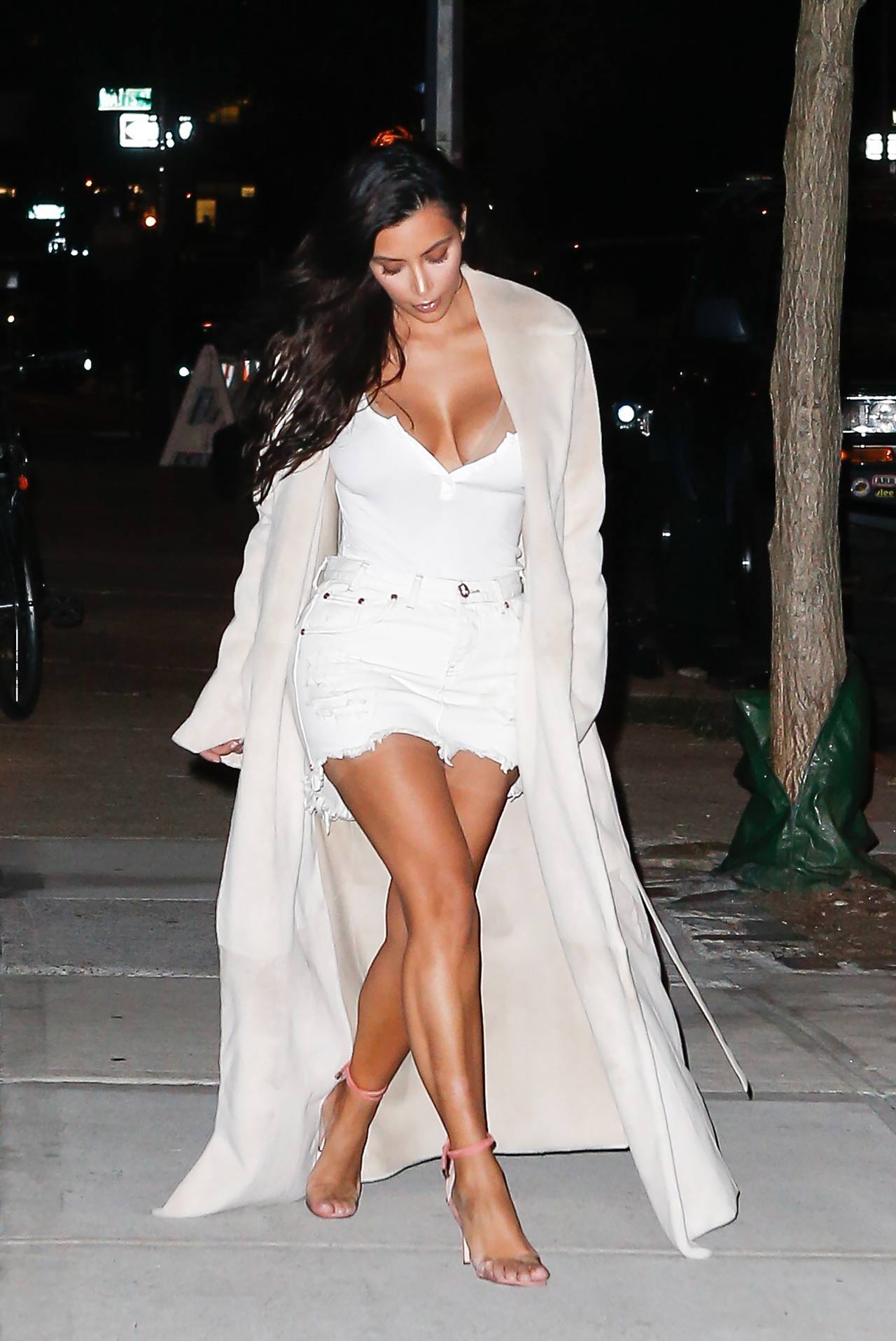 The ever gorgeous Kim Kardashian hopped out of her ride while going out to dinner with husband, Kanye West in New York City a few days ago. The couple have been in the midst of many feuds and dramas lately, so it's nice to see them just enjoying a night out. I do have to point out completely off topic though, I think Kim is powerful and brave in the fact that she doesn't worry about her psoriasis on her skin, it's definitely not something anyone should be ashamed of if they have it, it's just a skin condition. I'm glad both Kim and Cara Delevingne are proud of it and who they are.
For dinner, Kim chose to style her One Teaspoon White Denim Mini Skirt with a tank top and long duster coat, finished off with some Manolo Blahnik heels in pink. I know it's Labour Day today and you supposedly can't wear white after it (who made this rule up anyway?) so I think Kim is killing it with this all neutral outfit here. That's one outfit that can be worn at anytime of the year, not just around Labour Day, so I really hope we see her in something similar again very soon! If not, I might just have to wear this combination myself.
I'm very used to seeing the Kardashian clan out in their denim, but it's great to see Kim Kardashian in jeans and denim again a lot more recently. There was a point when she wasn't wearing anything related to jeans for so long, and now she wears mostly black, white, and grey denim, but that's ok, at least it's denim!
This One Teaspoon denim skirt is just beautiful on her. It hugs her hourglass figure perfectly and is the right length to be flattering. The frayed hem of it and the distressed areas really help tone the look down as it's classy everywhere else. This is another fine example of mixing casual and dressy pieces together. Are you a fan of this One Teaspoon denim mini skirt on Kim Kardashian? What do you think of the all white look?
Shop One Teaspoon at Shopbop.com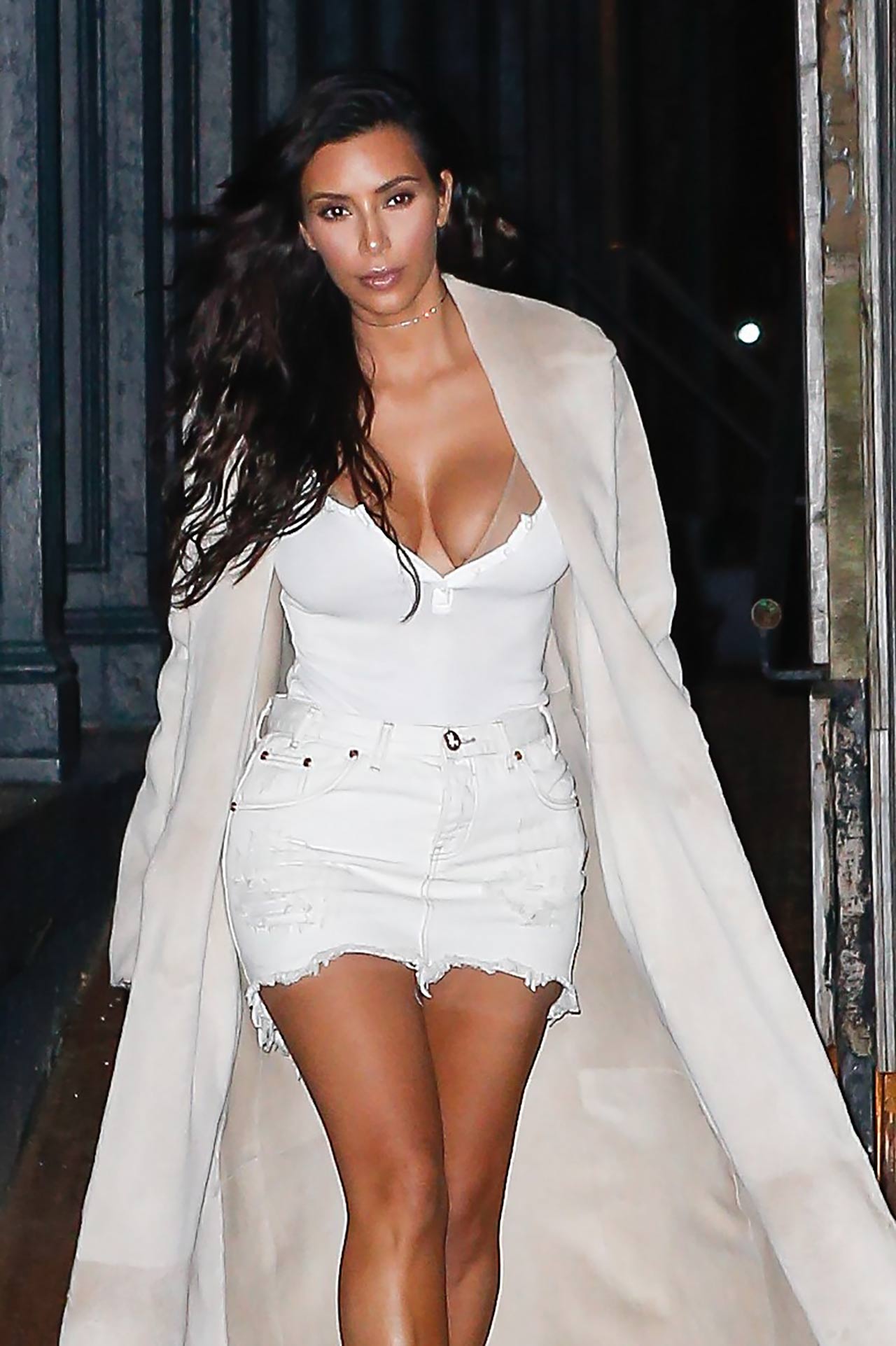 Image Credit: Wagner Az / T.Jackson / AKM-GSI