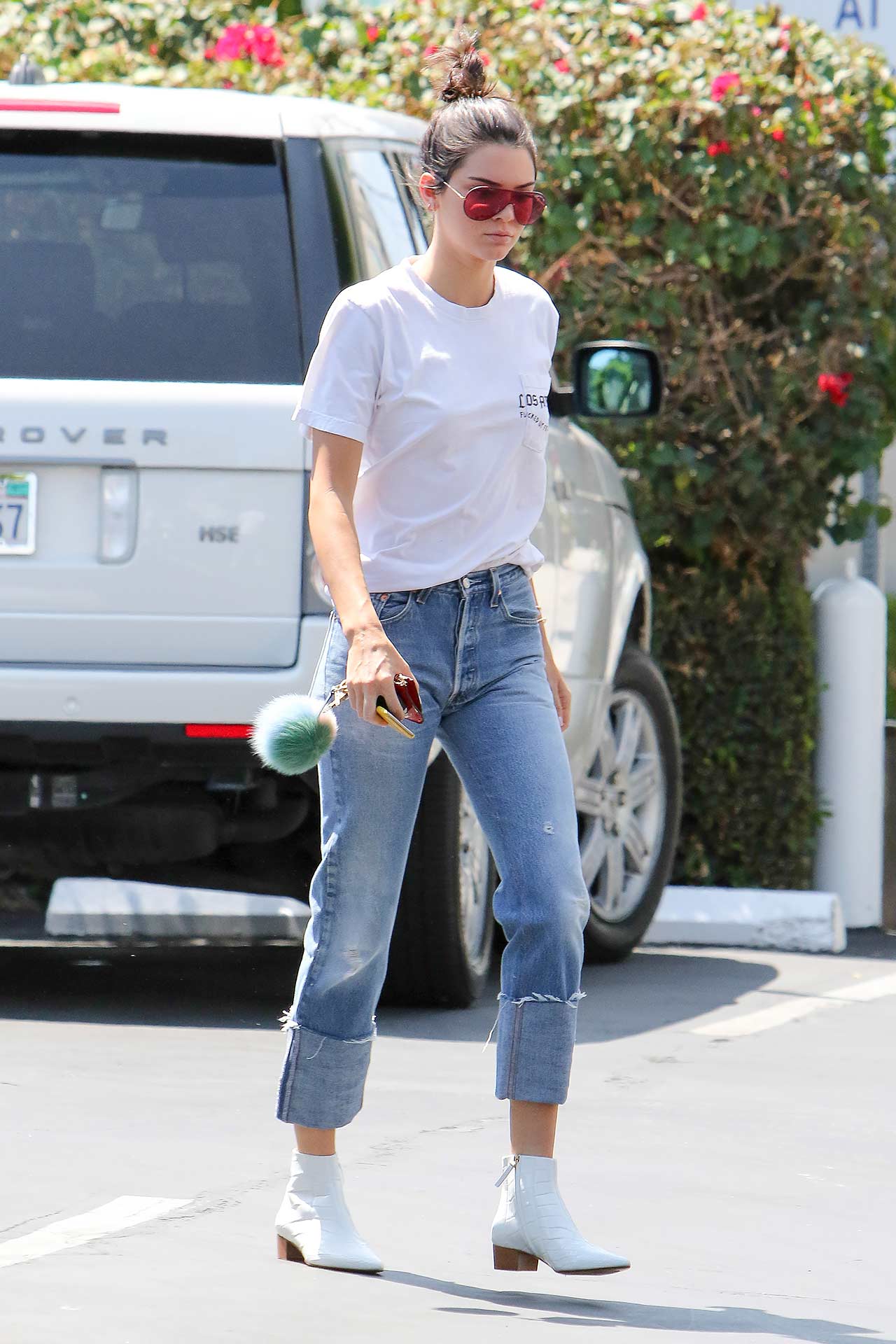 Thick, Cuffed & Undone Hem Jeans
I'm sure a lot of you have noticed a trend that's been creeping up on us for a few months now… the thick, big cuffed hems. We have seen celebrities like Kendall Jenner, Karlie Kloss, Kourtney Kardashian amidst a sea of street style bloggers during fashion week rocking this look, so lets check it out.
The large cuffed hems were brought onto the scene by Sarah Jessica Parker a few years ago actually. She's a petite lady and her jeans were often too long on her, so she would cuff them up with a large fold and go on her way. This didn't inspire anyone to create jeans with this look, but last year, RE/DONE Levi's brought their High Rise Straight Cuff jeans on the scene and since then, it's really taken off.
Everyone has been wearing this next big trend and honestly I'm certain we are going to continue seeing it into the summer months as well. It's great for the taller ladies who need a little extra length as long as the hems are not sewn down, but it also means that us shorter people out there can just get away with doing a thick cuff on our otherwise 'too long' jeans that we needed to hem. In all honesty though, as the fold creates a horizontal line at the calf, there is a chance that it can make you appear shorter, so experiment with it.
If you're not really into the full thick cuffed jeans trend yourself, but want something similar, other premium denim brands are releasing their take on this trend by doing undone hems with darker coloured bottoms, creating a similar effect. You can find out more about the undone hems and the cuffed hems below in this article though, but in the meantime, I would personally love to hear your thoughts!
Thick Cuffed Hems
As I mentioned above, RE/DONE Levi's are responsible for the trend we have now been seeing on the recent celebrities (not Sarah Jessica). They took their vintage Levi's jeans and chopped the hems off, then folded them into a big turned up hem to create a unique look. It reminds me a bit of the 90's when people used to do that with their slouchy jeans, but it's more unique and fashionable now. Since a lot of vintage Levi's come with a really long inseam, I think this is the perfect solution to hemming!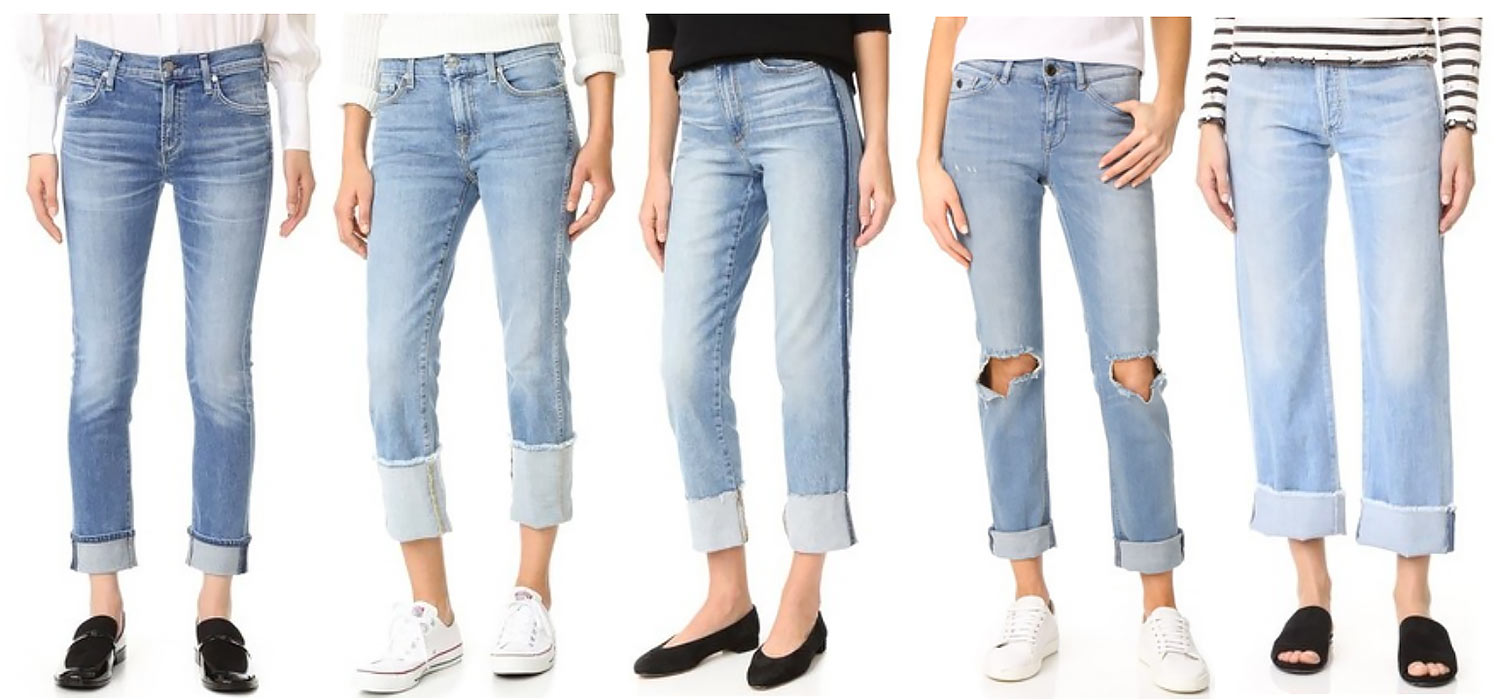 Citizens of Humanity | 7 For All Mankind | Joe's Jeans | Scotch & Soda | Citizens of Humanity
A lot of other denim brands like Citizens of Humanity, 7 For All Mankind and more have followed with their interpretations too. 7 For All Mankind are the brand that have done a really thick cuff, but others have done mid range heights as well, and these are great for those of you who prefer a little more stretch in your jeans and don't like rigid denim. These are just some of the jeans that are out at the moment, but don't worry, I am sure many more brands will be jumping on this bandwagon in the coming weeks or months.
Undone Thick Hems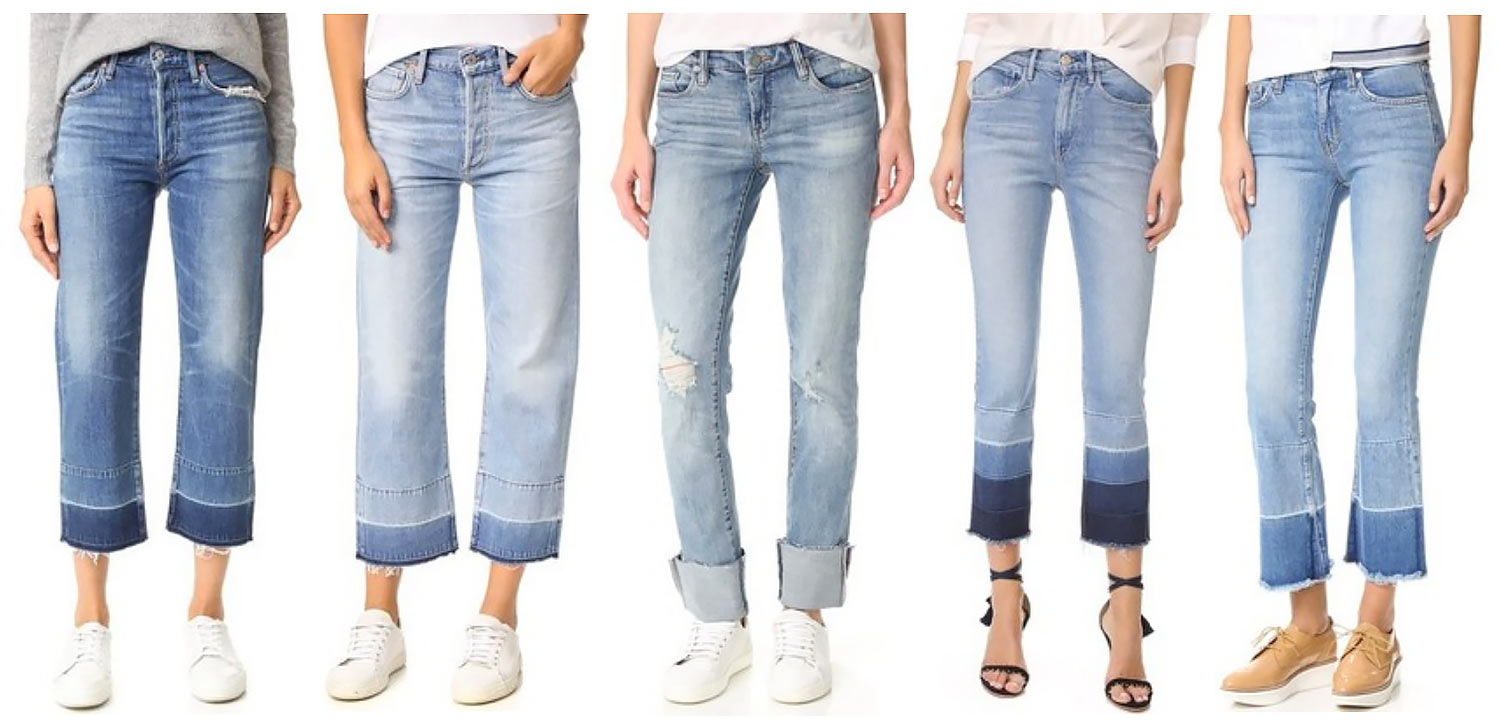 Citizens of Humanity | Citizens of Humanity | BLANK Denim | 3×1 | Derek Lam
Like I said, if the thick cuffed hem isn't for you exactly, then there's also the undone released hem in a much more bold way. We have been seeing raw and undone hems for quite sometime now, but we haven't seem them with such exaggeration. Brands like Citizens of Humanity (who are always at the forefront of fashion) and 3×1 are creating jeans with darker shades around the bottom of the jeans to give the illusion of a cuff, without the bulk of material. I think this is really cool and it's definitely a trend I'm loving myself.
Now below, you can see some celebrities and fashion bloggers wearing jeans with a thick wide cuffed hem, to get some styling inspiration and to see how much this denim trend is actually taking off right now. I can see it being huge for summer and you never know, they might even incorporate it into shorts or skirts somehow. The possibilities seem endless with denim. But let me know your opinion too!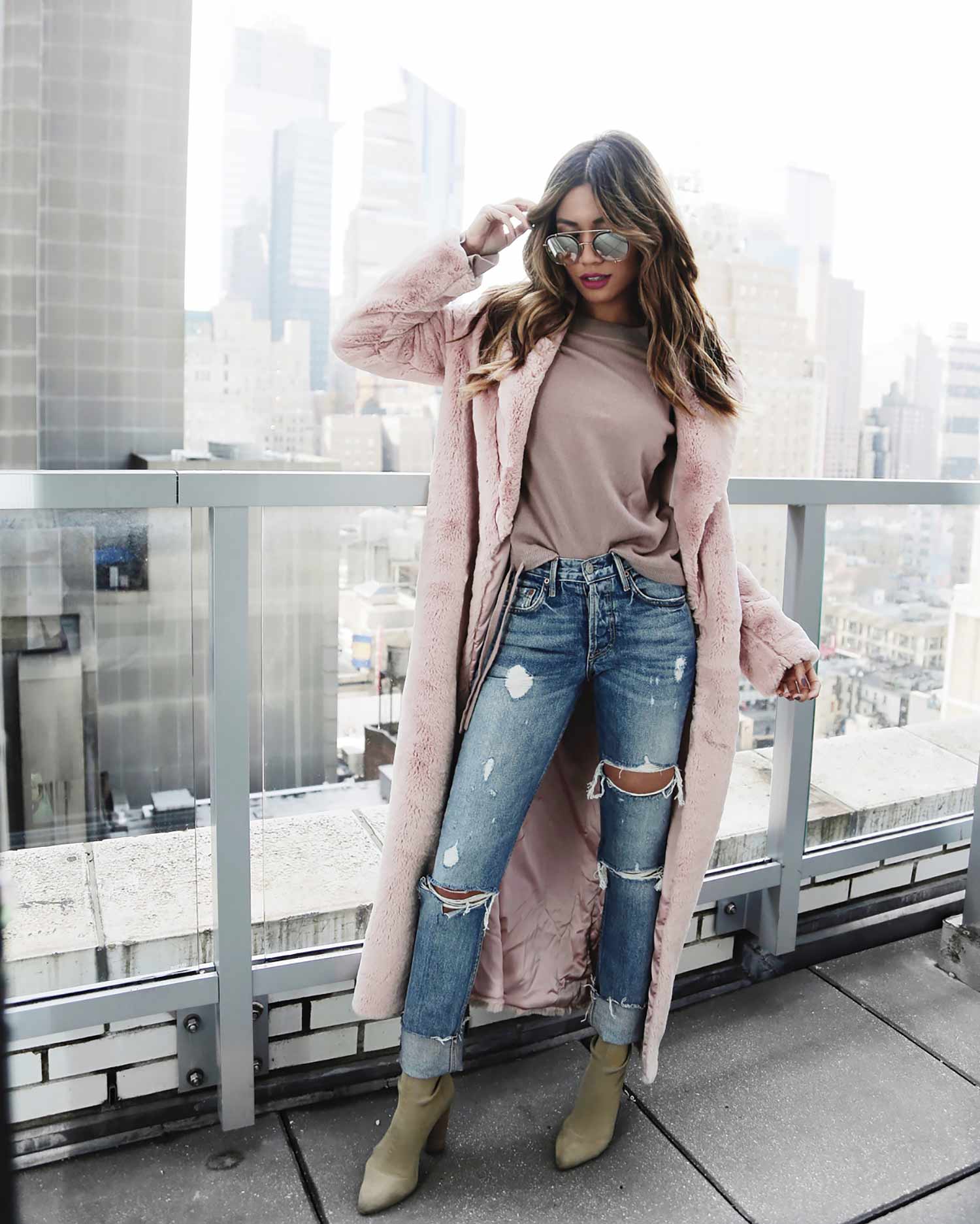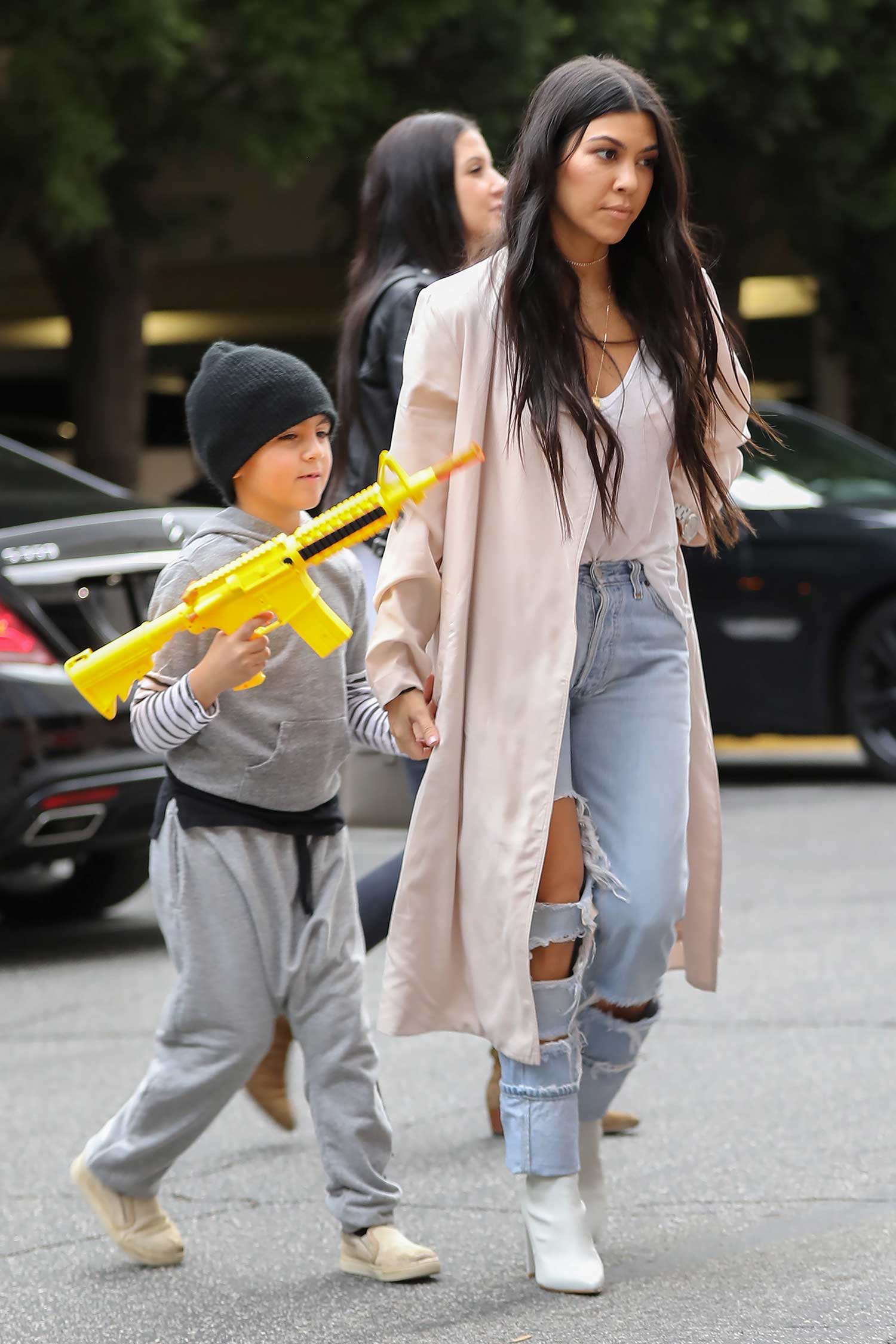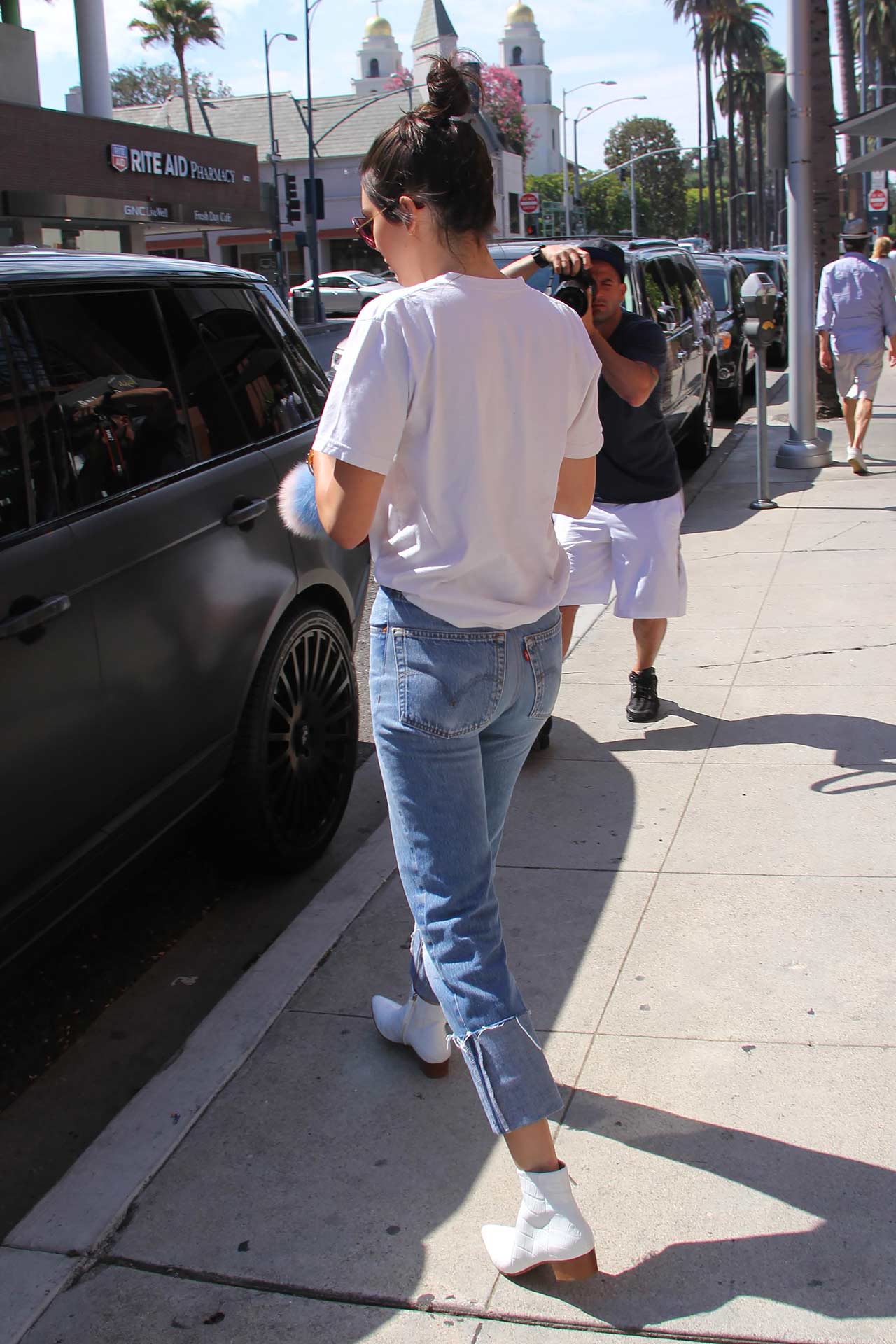 Image Credit: AKM / GSI, Sea of Shoes & My White T.