Burgundy Denim is making a huge comeback!
When I started seeing burgundy jeans popping up online a couple of weeks ago, my jaw was close to dropping to the floor. Those of you who know me, or have been a fan of my blogs and writing for years, will know that burgundy coloured jeans are one of my favourites, especially for the Fall and Winter months! I own a few pairs that I absolutely adore: Koral Skinny Jeans in Merlot, PAIGE Transcend Verdugo and some more, but those two are my favourites! I used to live in them on a weekly basis and I'm so happy to see the ruby jewel tone is coming back!
I found maroon, merlot, oxblood, burgundy… (whatever colour you want to call it!) denim wasn't very popular last year and I'm wondering if that's because it had ran its course a bit. Sometimes brands can go overkill with a certain colour and design and then people get sick of seeing it, much like they do with a song that comes on the radio every ten minutes, so now that maroon denim has had a much needed break, it's coming back to wow us and I couldn't be more excited about it.
Jeans Featured Above: 7 For All Mankind, DL1961, PAIGE & Rag & Bone
So far there are four brand new oxblood jeans styles that have caught my attention (above) and one of them even comes in velvet. I have an old pair of J Brand Velvet Jeans in Wine, so I know how amazing those are! I would say that my favourite shade of burgundy though has to have some purple undertones to it more than brown hues, this makes it so much more rich and luxurious – it just goes with everything! The two I love here the most would have to be the 7 For All Mankind and PAIGE pairs because they fit the bill for me in being the correct shade.
I've included some photos below of myself and other fashion bloggers in burgundy jeans and I think it shows just how versatile they can actually be. Many people are scared to jump into unknown territory with coloured jeans, but burgundy is the easiest and safest option there is. I find that it goes with navy, black, grey, brown, white, mustard… even purple! Taylor Swift proves all of that to us below. Maroon denim is extremely versatile and I promise you that it will definitely be worth the investment for the coming seasons. Get stocking up now on a perfect pair of maroon jeans so you're all set for those cooler days. Are you just as excited as I am that burgundy denim is making a huge comeback?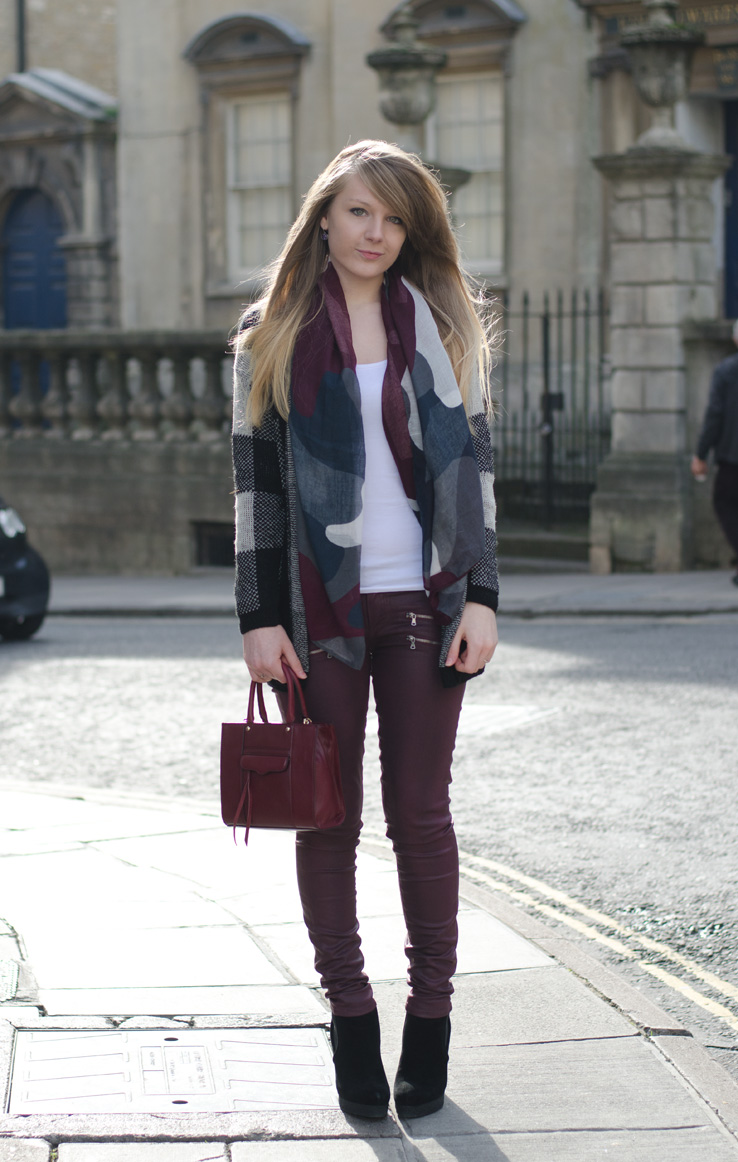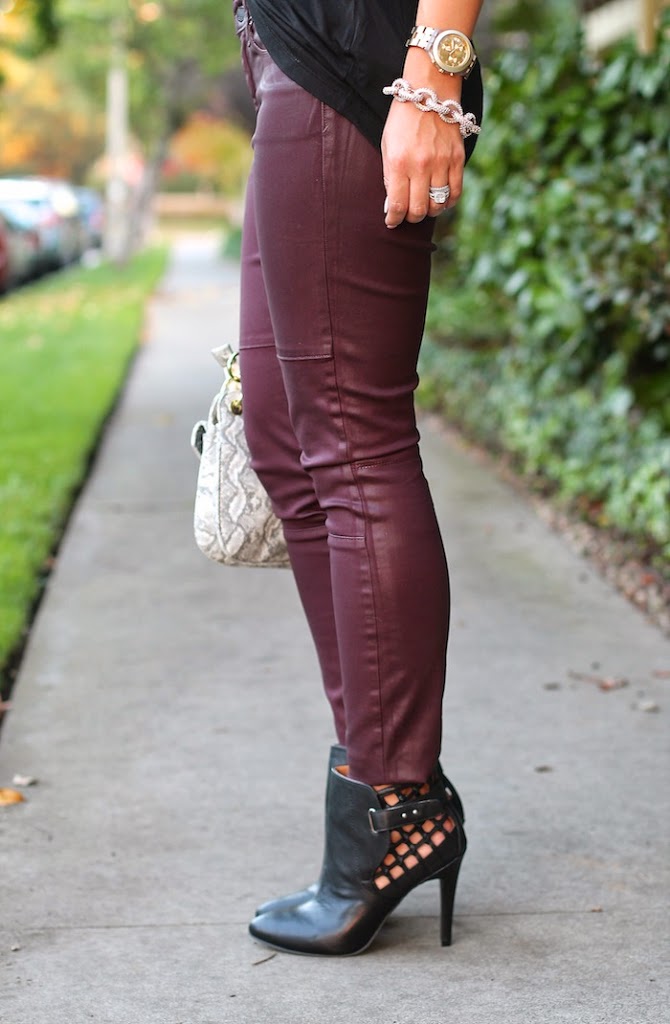 Images courtesy of The Fashion Cloud, Raindrops of Sapphire, Carrie Bradshaw Lied and Broke & Chic.