It's that time of the year again! Thanksgiving is this week (Happy Thanksgiving to all our US based readers!) and comes with it some of the best Black Friday sales there is! Since we are an online blog though, you don't have to spend hours waiting in lines at midnight then rushing around a store like a destruction derby trying to find what you want. Why? We have the best online deals to share with you!
Now is one of the best times to buy denim as the holidays are coming up and everyone needs a new pair of jeans, not to mention who can pass up a great deal on denim when they see it? I know none of us can! As the sales are starting early, I'm personally bringing you our top Thanksgiving, Black Friday, and Cyber Monday sales list to tell you all about them, so you can get some great discounts before the madness starts. I will of course be updating this blog post everyday when new sales start, so keep checking back! Don't forget to check out Dealvoucherz.com as well for discounts!
SHOPBOP & EAST DANE
Shopbop & EAST DANE are known for having some of the best sales going during special times of the year. They're November sales are incredible, and you can receive up to 25% off your entire order with the code: GOBIG16 at the checkout. There are a few brand exclusions, but you will be happy to know that none of them include the premium denim brands that we love! It starts today (22nd) and finishes next Tuesday 29th November at 11:59pm PST, so get shopping now before everything is gone!
Click Here For Shopbop | Click Here For EAST DANE


Next up is REVOLVE, which I know so many of us love! They are having an amazing Black Friday SALE which starts on Thursday 24th November and finishes on the 27th, so it's not live just yet, you're getting early info! There will be up to 65% off on 3900+ items, including lots of denim! After this, there might even be some Cyber Monday deals, but stay tuned! In the meantime, head to REVOLVE and start bookmarking the denim you love ahead of the sale, that way you know exactly what to buy if it's discounted!
SINGER22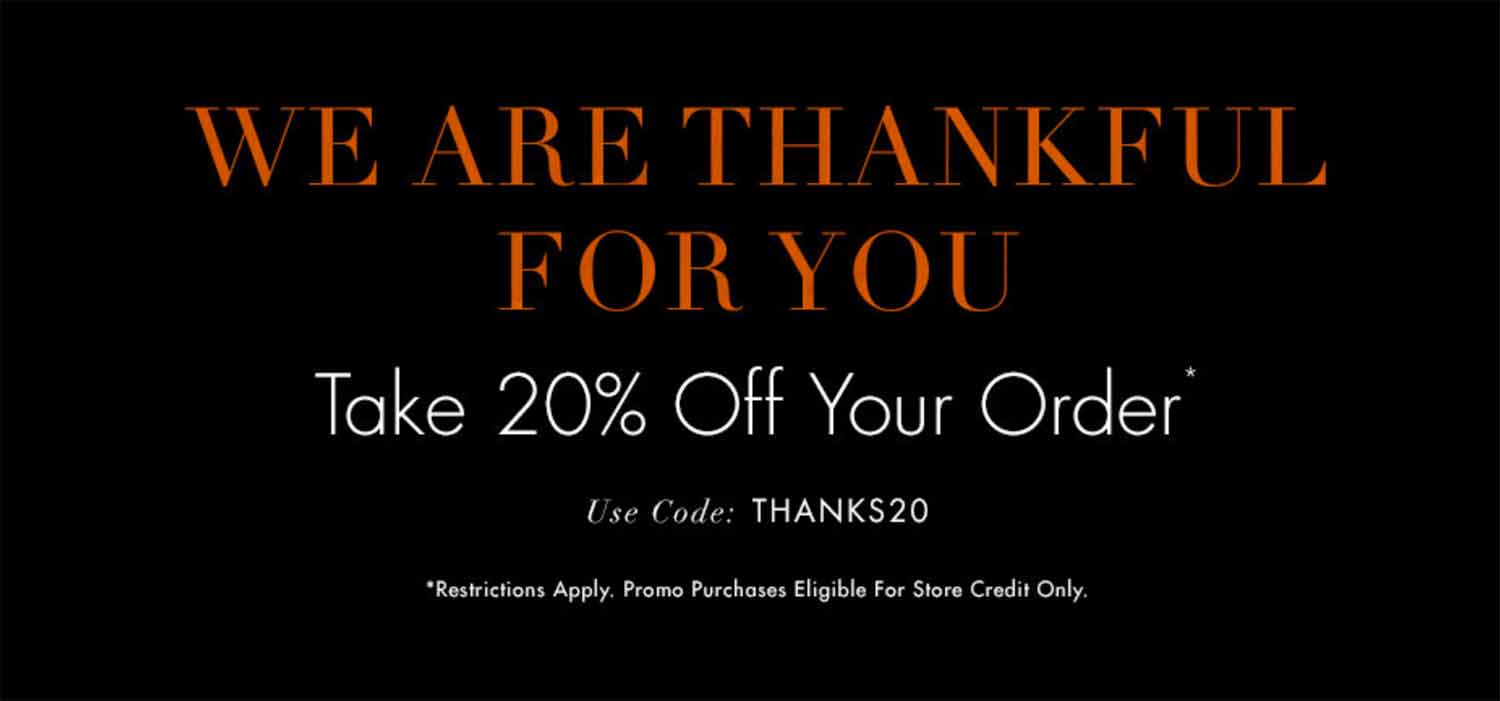 Singer22 is a great store for getting the celebrity look, so if you love our celebs in denim section and want to buy a lot of the jeans they're wearing, you should definitely head to Singer22. The best bit? They have 20% off right now with the code: THANKS20 at the checkout! Happy Shopping!
UPDATED! ASOS now have 20% off their entire site with the code: GOGOGO at the checkout! Get your amazing denim and the rest of the outfit to go with it!

ALLSAINTS has 30% off with the code: CYBER at the checkout! This is site wide including their denim, leather jackets, coats and more! Now is the time to shop as 30% off is one of the brands biggest discounts they have ever had in a flash sale! It wont last long, so hurry!

SSENSE is going live with a huge SALE: UP TO 50% OFF DESIGNER FASHION from over 200+ curated brands today (23rd November 2016) at 10:00am Eastern time zone. They have some cool denim to choose from, so definitely check it out! They also have free shipping and returns to the U.S and Canada.
Rebecca Minkoff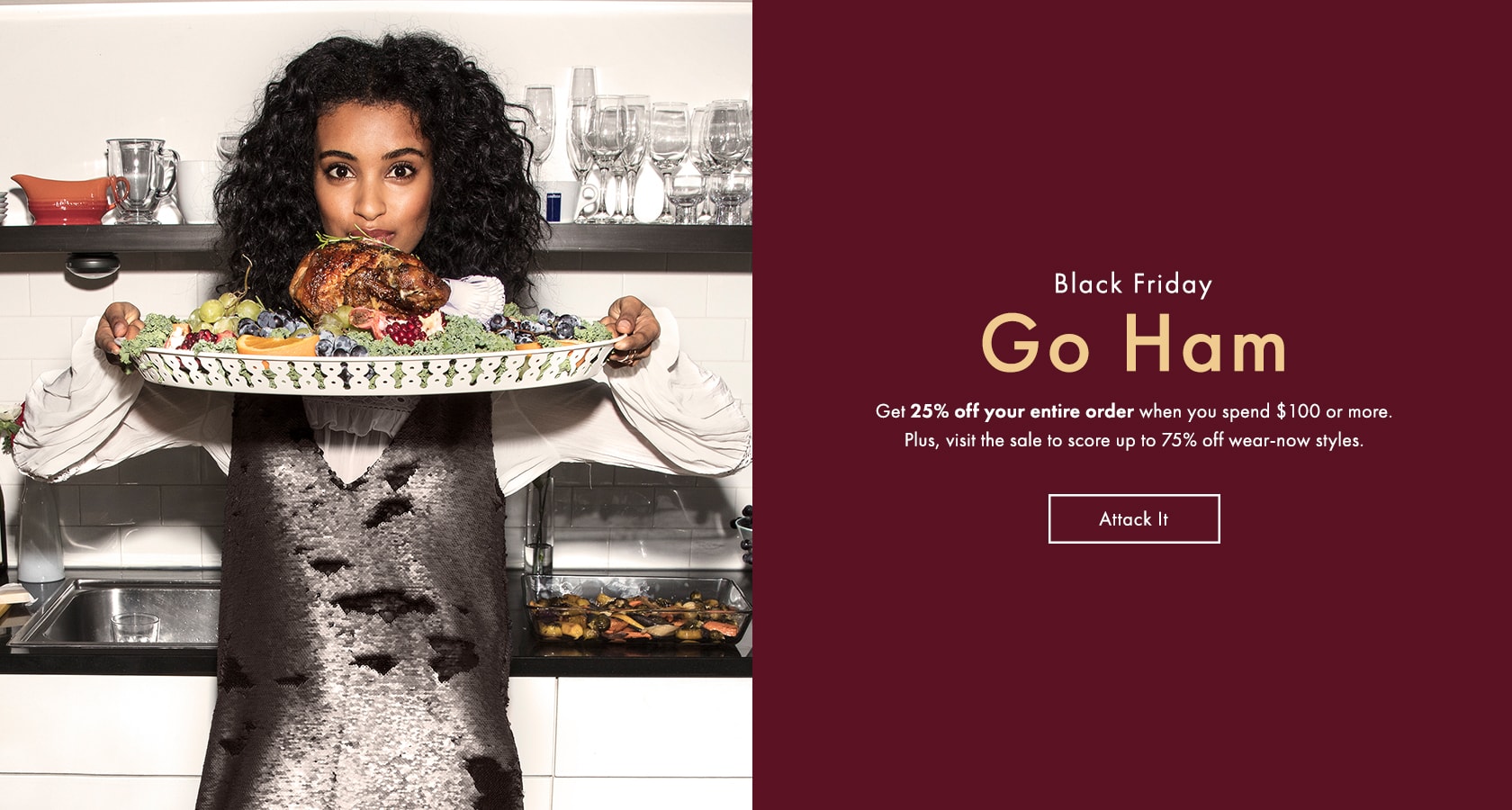 You may associate Rebecca Minkoff with bags only, but she designs clothes as well, including denim! With 25% off your entire order when you spend $100 or more, but there's a sale with up to 75% off as well! Now is the time to get a new bag and new jeans!
Click Here To Shop Rebecca Minkoff
Nordstrom

Nordstrom are having a huge sale right now! They have up to 40% off selected items and that includes on 100's of pairs of jeans, for both men and women! Who can miss out on that? Nordstrom always have a great designer denim selection, so don't miss it!
Luisa Via Roma has 30% off with the code: BFRW30 at the checkout. This is valid for Europe and Japan and gives you early access discount on full priced orders over €300, but be careful as it excludes items tagged as permanent, essentials, SS17 or fine jewellery. It's a great deal though, think of the Italian branded denim you can get! I know they stock Balmain!
Click Here To Shop Luisa Via Roma
Levi's

Levi's UK are having a 30% off site wide sale! Think how many Levi's you can get with that!
– Keep checking back for more deals!