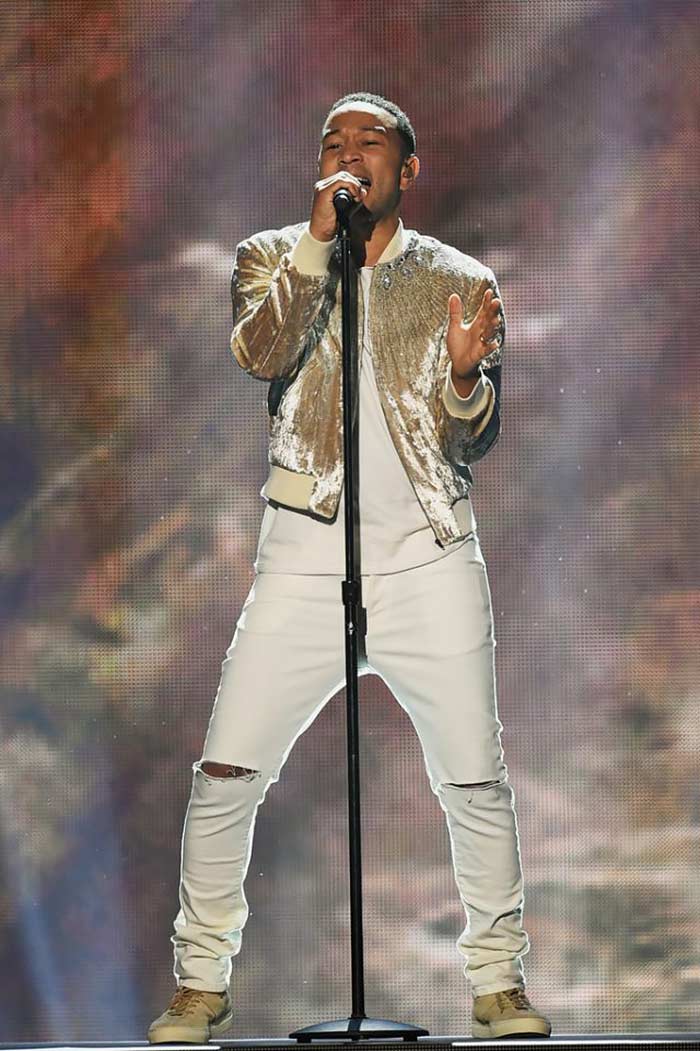 Singer John Legend took to the stage at the American Music Awards in Los Angeles, California a few days ago to perform 'Love Me Now' to the crowd. I've always thought he was an incredible artist ever since I heard his Ordinary People song back in 2004, so I'm definitely a fan.
For his performance, John wore a pair of Daniel Patrick Classic Ripped skinny Jeans in Natural with a Saint Laurent Gold Jacket, and some Daniel Patrick High Top Roamers in Sand as well. I think this look is perfect for being on stage actually, it makes a statement and suits him as well, so I'm glad we got to see these photos. You can watch the performance on YouTube below in case you missed it!
How many of you guys are a fan of Daniel Patrick denim? We rarely see male celebrities out in white denim, so this is a really refreshing change and as John has great personal style, he really knows how to make them work and look fresh. Ripped white jeans can be difficult for most guys to pull off, so I'm happy we got a chance to admire this outfit! Do you like it?