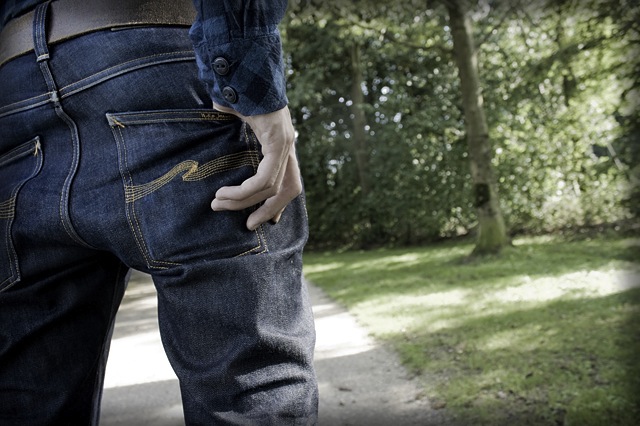 It's no secret, I've had my eye on Swedish denim label Nudie Jeans this year. They are a brand that cares about their jeans and are a reputable industry leader in sustainable production from start to finish. Their 'repair, reuse, recycle' philosophy has earned them the coveted Brands to Trust recognition by Positive Luxury too.
More than just jeans, Nudie's full collection stylishly stands out with the same design principles that have led to their desirability. Here are my top six picks of the season: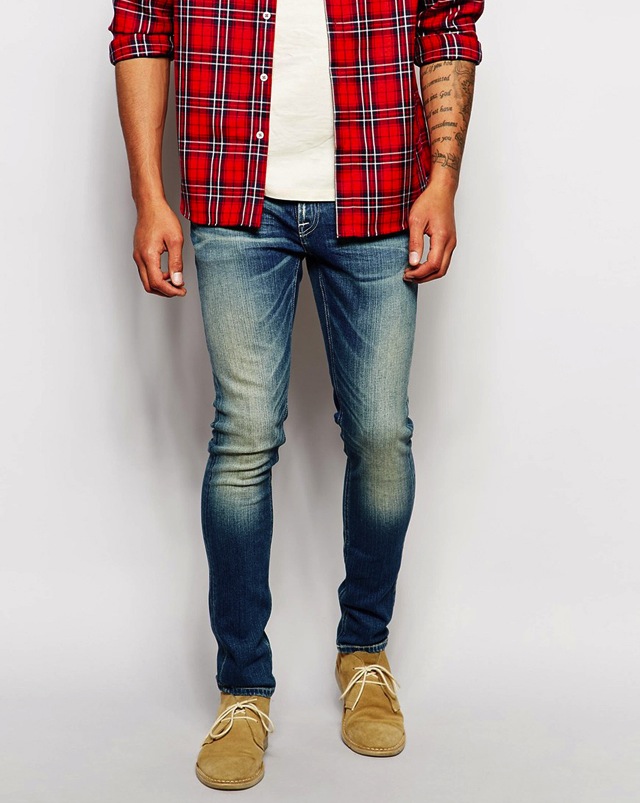 Nudie Jeans Skinny Lin Skinny Fit Ecru Seaweed Mid Wash: Everyone loves a good story. These jeans show all the signs of a well worn pair with heavy fading, stacks, and whiskers. But no one has to know Nudie did all the hard work!
Nudie Tank Tank Top Cross Print: Let this awesome rock 'n' roll inspired sleeveless tee inject some attitude underneath an unbuttoned shirt or leather motorcycle jacket. It's being cool without trying to be cool.
Nudie Thin Finn Organic Dry Ecru Embo Slim Fit Jeans: I have a weakness for raw denim and these are the most comfortable slim fit jeans I've worn. Their secret? 98% cotton and 2% elastane. Because of the latter, they easily stretch and retain their shape while you're busy being the life of the party. (NYE maybe?) The best part: they also come in black.
Nudie Denim Shirt Jonis Slim Fit Pale Shade Wash: Make sure to stand out in a crowd of party goers by pulling off the double denim look. This shirt exudes vintage cool in a slim modern fit, pair it with dark jeans and you'll be sure NOT to get lost in a sea of plaid that most guys are wearing. Love the copper press buttons too, you can snap them off in a cinch when things heat up!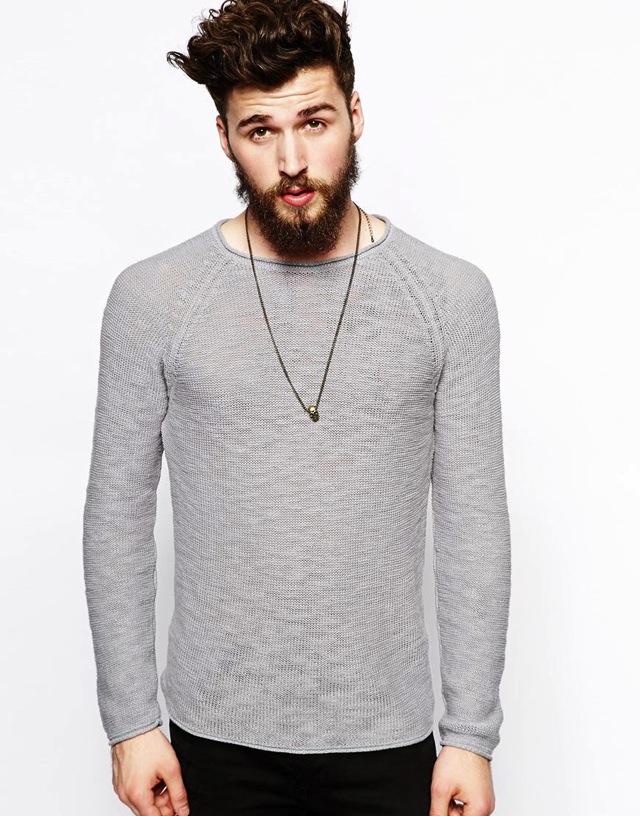 Nudie Crew Knit Sweater Vladimir Raglan: You've heard of boyfriend sweaters right? Every girl likes to cuddle up in one so make sure to include this in your wardrobe. Its soft, neutral tone will effortlessly complement your laid-back style when you and your date grab a late bite before heading home. Expect her to conveniently "borrow" it from you the next day.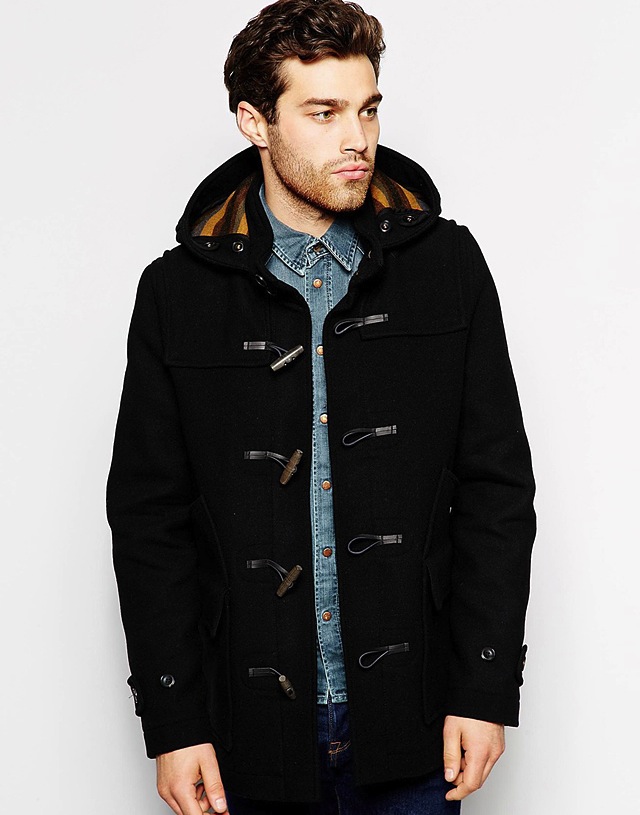 Nudie Duffel Coat Howard Double Face Wool Striped Lining: The wildcard: ditch the fleece hoodie and show off your good taste with a luxuriously warm, wool hooded coat. Throw this on over your rocking outfit for an unexpected twist of sensible yet modern style. You can be young at heart, but sometimes looking distinguished can have its charm.
Happy holidays and to the women who are reading this, gift him that sweater so you can later wear it better. I'm sure he won't mind! You can also read my Denim Tales story on my first Nudie Black Skinny Jeans.
Main image belongs to Josha Verhoog.