STAMPD | John Elliott | AGOLDE | John Elliott

I just shared my top 10 denim choices for April for women on Monday, so guys, here's your version too! There's so many new jeans coming out for SS17 right now, as well as a whole lot of different trends, which I thought I would include as well.
I've noticed the raw hem trend for men coming into play in quite a few places now, with premium denim brands and high street brands, but the cropped leg jeans are ideal for spring as they are going to keep you cooler. I have included the classic indigo and blue skinny jeans, but there's a lot of distressing floating around the denimsphere lately and I thought Diesel needed to be included too, so as you can see, there's 10 new jeans here that I think you guys will like.
I am planning on including as much new men's denim as I can in the coming months as there's a lot of new jeans, especially skinny pairs and new women's skinny jeans for men too which I know will be a big hit. Just stay tuned! It would be great for you to share your latest denim finds in the comments section or on the denim forum too though, so we can all see what's new!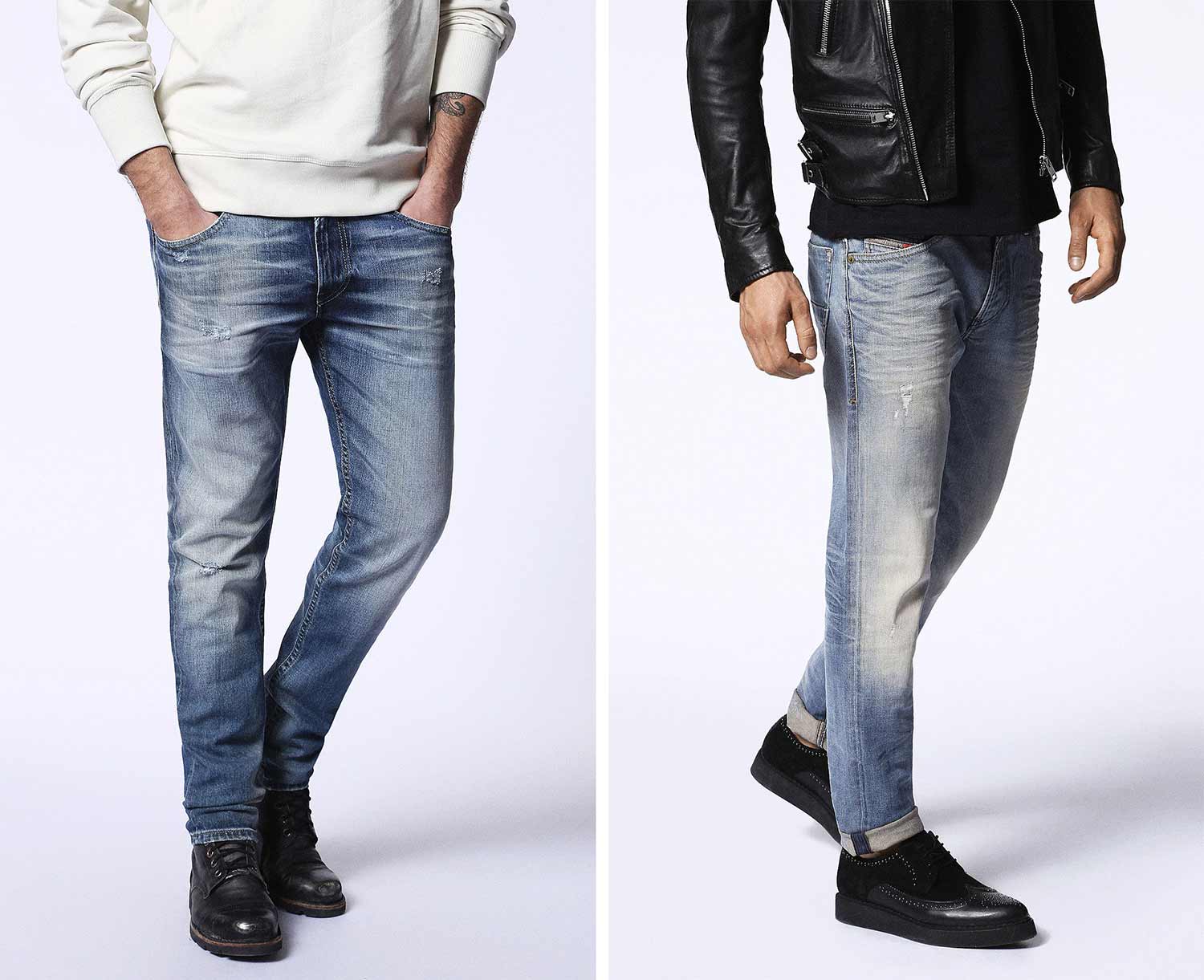 Diesel Thommer | Diesel Thommer