15 New Biker & Moto Jeans For Men
Biker jeans are having a moment for the men. They are still a relatively new style compared to cargos and of course the everyday jean, but it is style that can easily be adopted by any man's closet. Biker jeans can add edge to a look, even in the most unexpected ones.
The great thing about biker jeans is that they range from subtle to more extravagant styles. You can go simple with pairs that just have the illusion of padded knees or go full on with the ribbing and distressed details, and not to mention the now classic biker jeans made famous by Balmain. It's not just a variety in wash when it comes to the style anymore.
See some of the coolest pairs out in the market right now that any guy will be intrigued about trying. Whether it be a clean blue or a distressed black, there is a biker jean that is ready to add and give a new vibe to your closet. Here are 15 new biker and moto jeans for men.
Black Biker Jeans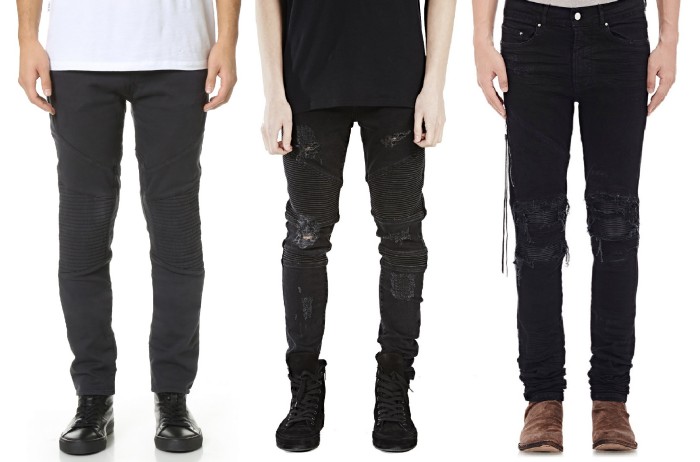 Blue Biker Jeans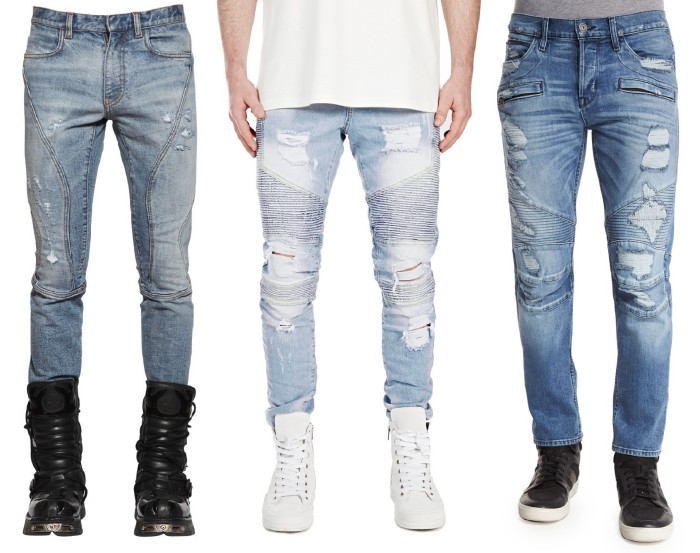 Faith Connexion | REPRESENT | Hudson
Coated Biker Jeans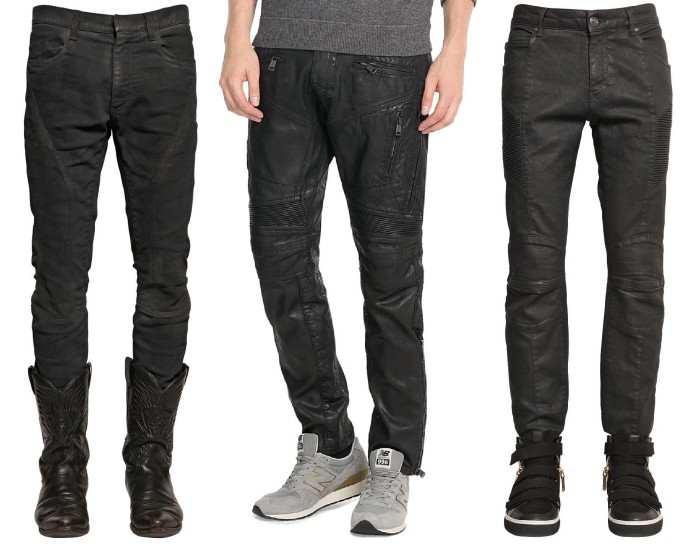 Faith Connexion | Ralph Lauren Black Label | Pierre Balmain
Gray Biker Jeans
DSQUARED2 | REPRESENT | Balmain
Leather Biker Jeans