The Levi's Jeans To Wear This Summer 2020
Guys, it's definitely time to shake off the snow and start looking for your Spring and Summer must-have jeans. We have chosen 4 different styles from the iconic brand Levi's for you to cast your eyes upon for Spring Summer 2020. Levi's is an affordable brand and their jeans are the ultimate classic, so whether you're attending a festival or going for a smart casual look, they will be suited. Check out the denim options below and let us know what you're loving for this season too!
Regular Fit Levi's 501 Jeans: When it comes to regular fit, Levi's 501 are THE go-to jean. Not only are Levi's periodically tweaking the fit, features and even the fabric to ensure the ultimate comfort; these durable jeans are under £50 as well and are built to keep wear and tear to a minimum, so they could be the only pair you buy and are sure to last (though, if you are anything like us, you will definitely be buying more than one pair!). The 501 was the brand's very first jean, as you know from our history of Levi's blog post, so if you haven't yet got a pair, they're the ultimate must have for any denim lover! Who wouldn't want to own the first fashionable jean? Black is great for dressing up too so they can take you from day to night with just a couple of changes.
Skinny Saint Mark Jeans:  In order to create the Saint Mark, Levi's took the coveted and timeless 501 original and turned it into yet another masterpiece. By incorporating a slimmer leg, these jeans look fantastic whilst still maintaining the functionality that every man needs. These beauties boast a five-pocket construction as well as the well-known durability that Levi's are famous for. They're a bargain price too, especially if you want them cheaper than retail. Skinny jeans for men are absolute must haves now and the tighter the better generally, so these could be a great transition jean for anyone looking to go slimmer than the classic 501. The mid blue wash is also really easy to wear!
Wapp Stretch Tapered Jeans: These jeans definitely deserve a spot in our top picks, due to their versatility they are perfect for every body type. These are the perfect go-between for people that aren't looking for super-baggy jeans, but may not feel comfortable wearing skinny-fit jeans. Grab the Swaggu Warp in this vintage wash and walk tall this summer. Fits like these are very popular at the moment for both men and women, so pairing them with a vintage graphic tee and some sneakers could be an option for an easy look this Summer.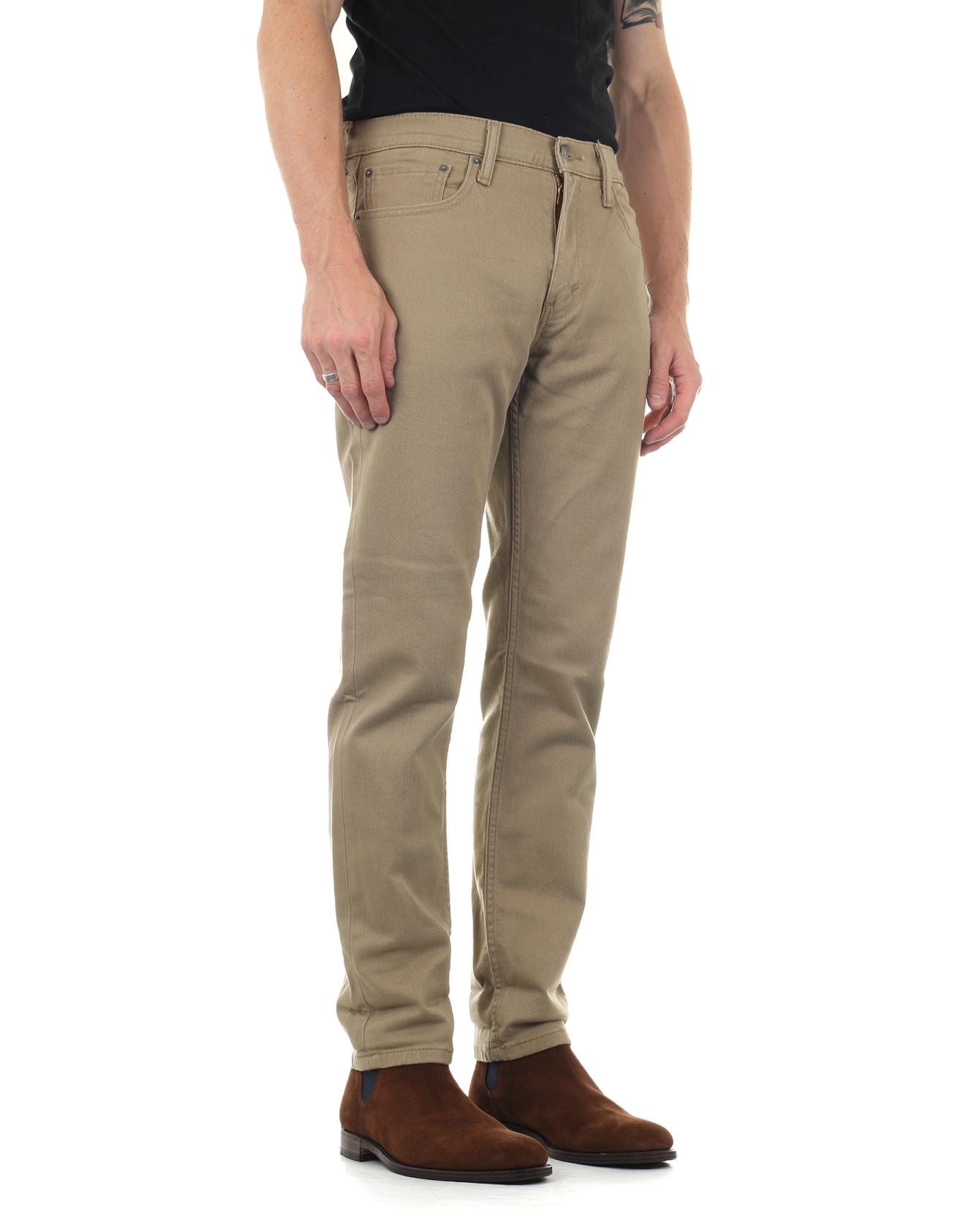 511 Slim Fit Jeans: Perhaps the most cost-effective of our top picks, but with just as much to offer. Enjoy clean lines, a mid rise and a five-pocket construction for a long and lean look. These jeans sit just below the waist to ensure you are as comfortable as you look. The 511 is one of Levi's classic jeans and is a slim fit stretch, but in this sand shade, it's the perfect option for any warm weather. Why not try styling them with a simple short sleeve shirt for the daytime, or dressing them up with boots and a jacket for the evening? This colour definitely comes in handy when building a classic wardrobe!
With so many style-choices, your Summer is well and truly covered. Whether you stick to one signature look or are interested in experimenting with different looks; you can never go wrong with a pair of Levi's jeans in your collection. Which pair do you love?
Main image credit: Levi's Strauss / Jeans image credit: Jean Store