MOTHER The Tomcat Kick Fray Shorts in Shadows In The Grass
We're in the midst of Summer now and the heat waves are in full swing, which means it's too hot for our regular jeans. For those of you who still love your denim, it doesn't mean you have to forgo it in order to keep cool! There's always the trusty denim short! Granted if it's over 100 degrees, you might prefer a floaty dress that will allow the breeze to get in, but if it's not that hot, denim shorts are the answer! I personally love denim shorts and I can never get enough of them, so I've rounded up 10 different types of denim shorts for the Summer! They range in different colours and cuts, so there's a pair for everyone!
First up, above, is a pair of MOTHER The Tomcat shorts in grey. I own these myself and I absolutely adore them! They're really comfortable and the wash is perfect for a grey shade. Grey denim is often hard to get right, as it can appear quite flat and plain, but MOTHER nailed it with this pair!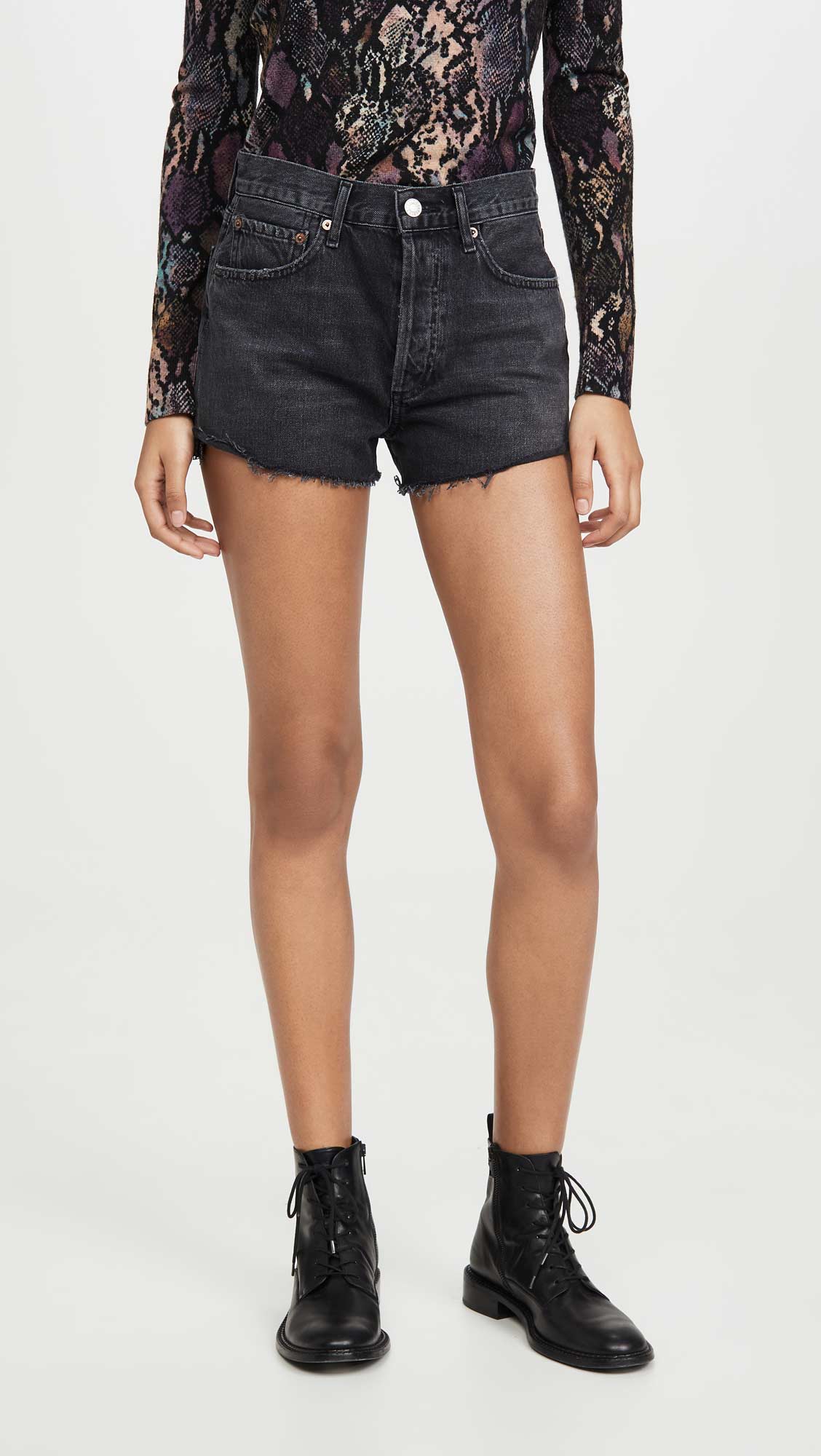 AGOLDE Parker Vintage Cut Off Shorts in Crash
For those of you who like a little more of an edgy style with a looser fit, this AGOLDE pair will be perfect! They're vintage in fit, so they look comfortable, and they're on trend! You can't go wrong!
AGOLDE Parker Long Loose Vintage Shorts in Swapmeet
If black isn't your thing, but you do like a vintage, looser fit, this other pair from AGOLDE will be perfect. They have a longer length to them so you don't have to worry about your cheeks showing!
Citizens of Humanity Annabelle Cut Off Shorts in White
Summer wouldn't be complete without some white denim now would it? Citizens of Humanity have got it just right with this pair of cut offs! I love the frayed hem here and how effortless these look.
Alexander Wang Bite Shorts in Sunbleach Sharp Green
If you're a little younger and you love trendy pieces, the logo mania craze is still happening and Alexander Wang have combined it with a lime green denim to really spice it up. I think these could be really cool with a baseball cap and some sneakers.
Levi's 501 Original Denim Shorts in Athens Swell
These Levi's denim shorts are on my wish list right now. A classic 501 with a current fit and wash, so you don't have to go vintage. I think these are gorgeous and would look crisp with a linen shirt and some strappy sandals.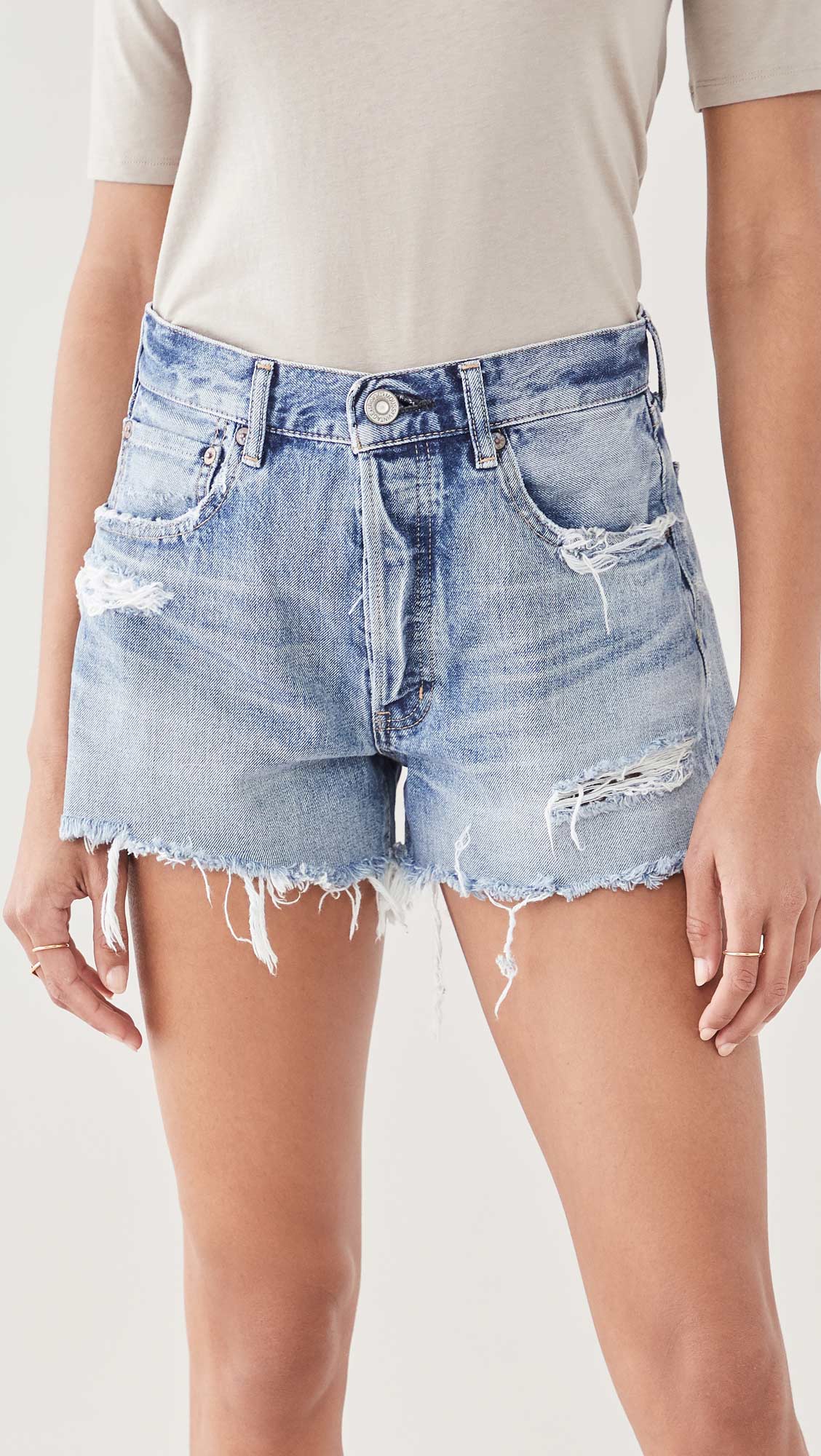 MOUSSY Vintage Packard Shorts in Blu
For those of you who love a proper authentic denim, with amazing quality, Moussy Vintage is the brand for you. These are one of their vintage shorts and I can really see how authentic they look! I love this wash!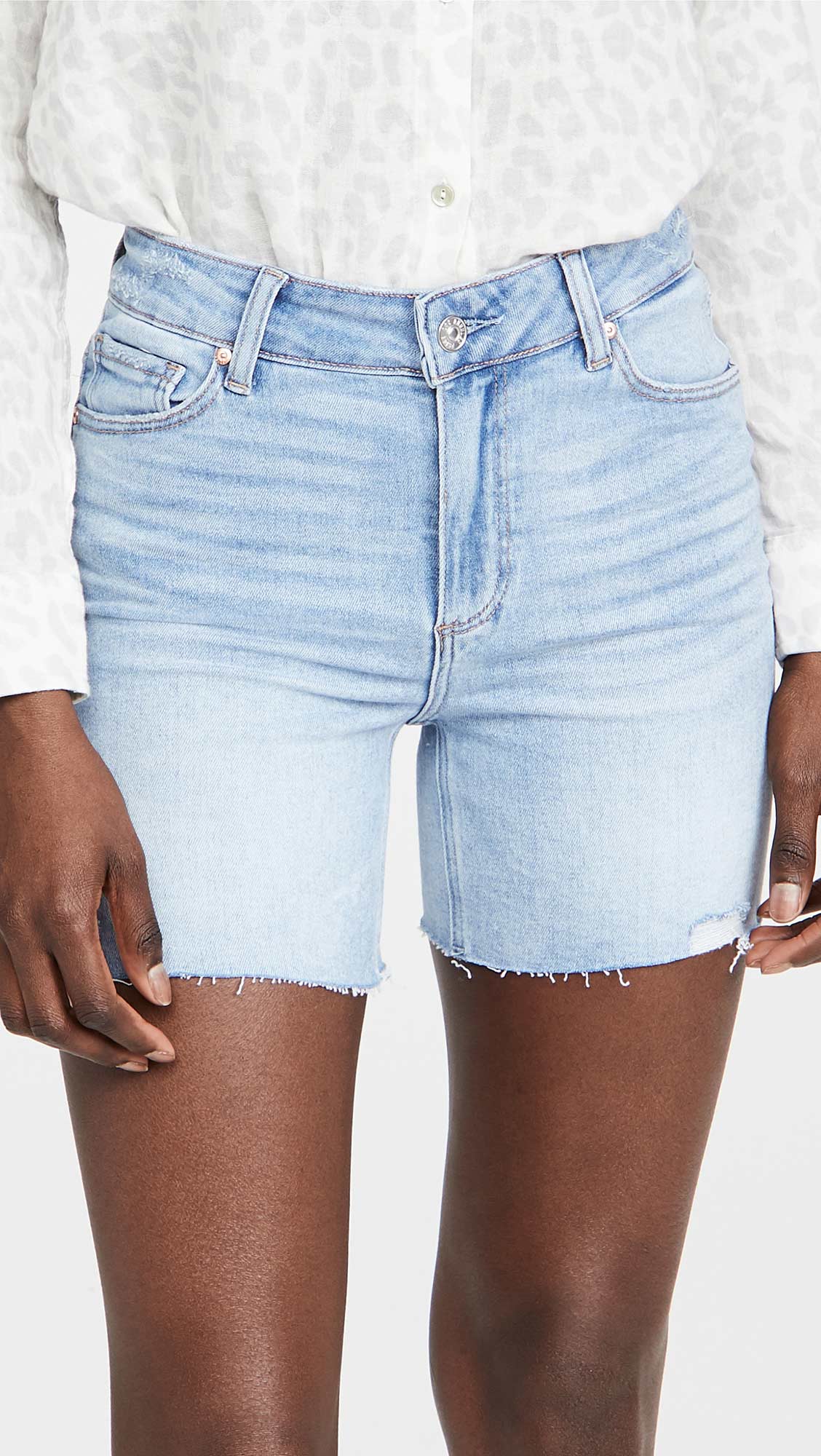 PAIGE Sarah Longline Shorts With Raw Hem in Coltraine Distressed
For those of you who prefer a slimmer fitting denim short, but you want a longer length so that you're not showing too much, PAIGE has you covered (no pun intended!) with these. I think they're a very modest length and the fabric looks to be lightweight and stretchy.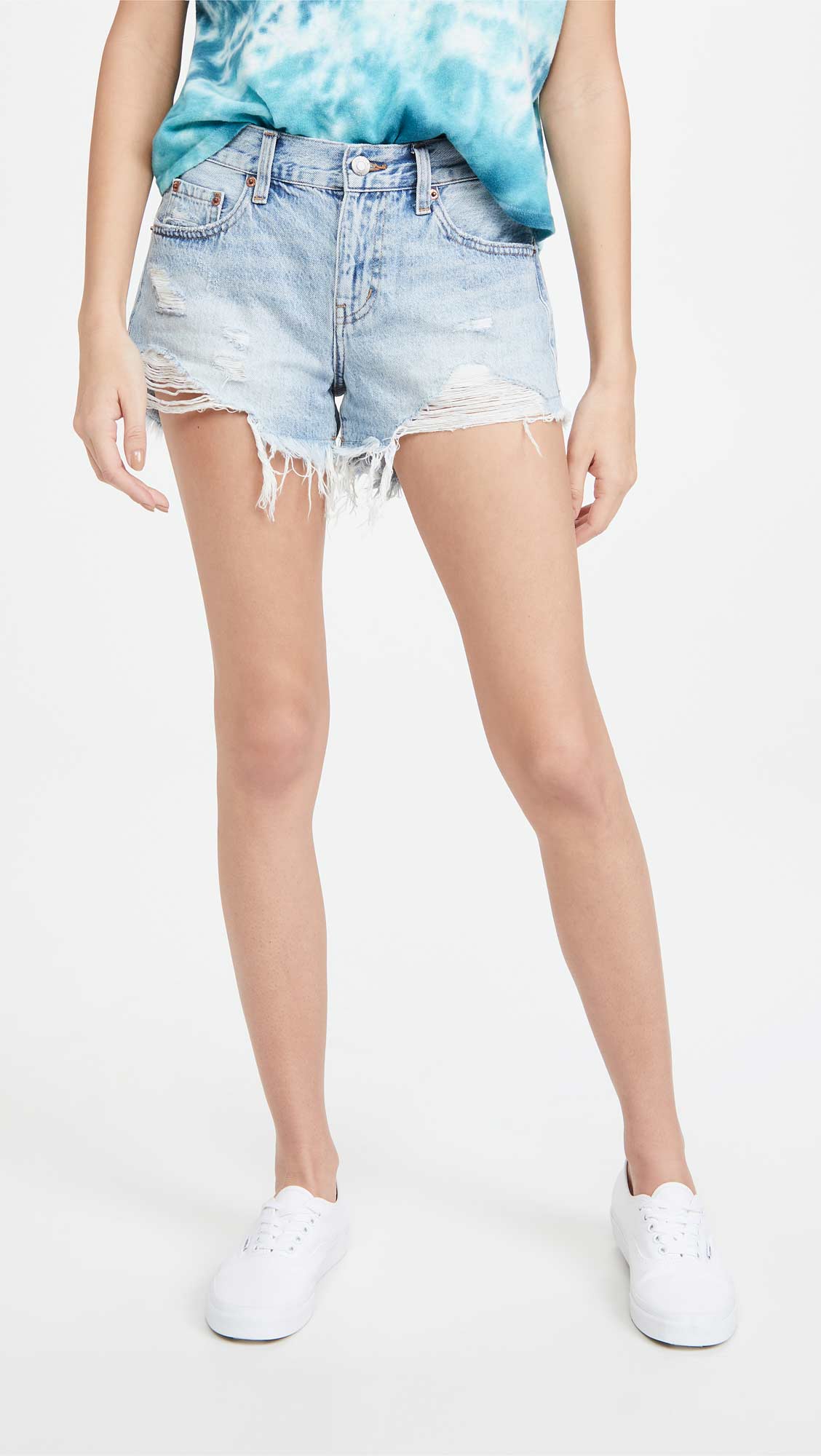 Pistola Denim Gigi Shorts in Nelson
I haven't tried Pistola denim before, but they have some really trendy pieces. These Gigi shorts are no exception, I think they're pretty cool! They remind me a little bit of One Teaspoon with the fraying and the wide leg opening, but with a slimmer, more flattering fit.
7 For All Mankind Monroe Cut Off Shorts in Pisces Blue Rigid
Finally, we have the 7 For All Mankind button up denim shorts. I have had these on my wish list for a few months, but haven't got around to purchasing them just yet. I love the exposed buttons and the blue wash, they would look great with a looser fitting white shirt.
– What denim shorts are on your wish list? Do you like any of these?