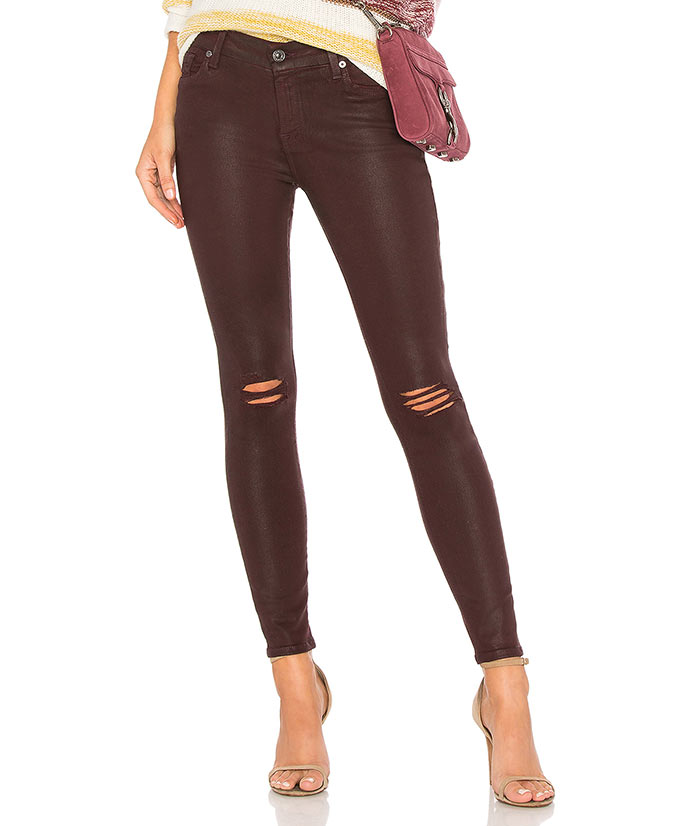 7 For All Mankind The Ankle Skinny in Scarlett
Coated and waxed jeans are the perfect alternative for a leather look on a budget and for sprucing up your current denim. For those of you who haven't ever bought into the trend because you weren't sure on how to wash coated and waxed jeans, I did a post on a while ago that you can check out, so don't worry, they are easy enough to maintain!
If you are bored of your current black jeans then opting for a waxed pair is the perfect solution! Not only will it add some edge to your outfit, but it gives a sense of luxury and glam too! The Citizens Rockets in Black Leatherette are the best coated black jeans I have ever come across, so I definitely recommend them! If you are looking for something more festive though as we approach the end of the year parties, there's red, blue, silver and even bronze tones to choose from, as well as a fancy lace up pair and coated jeans with distressed knees! There's a pair of coated jeans for everyone! Which pair do you like the most? We would love to know!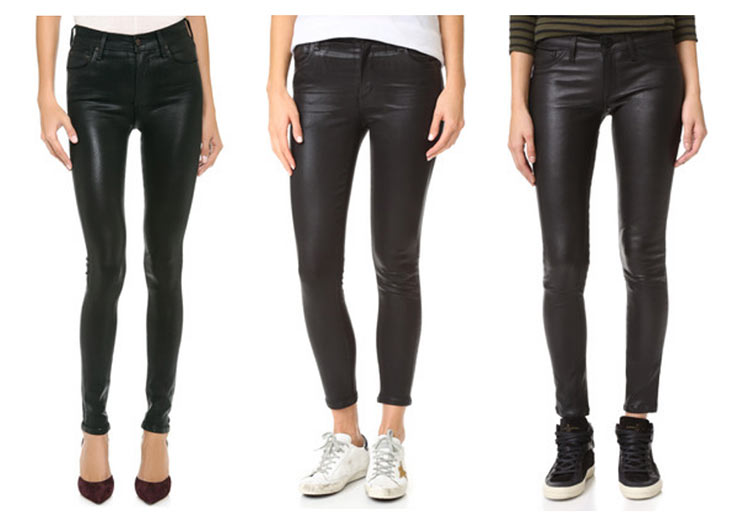 Citizens of Humanity | AGOLDE | DL1961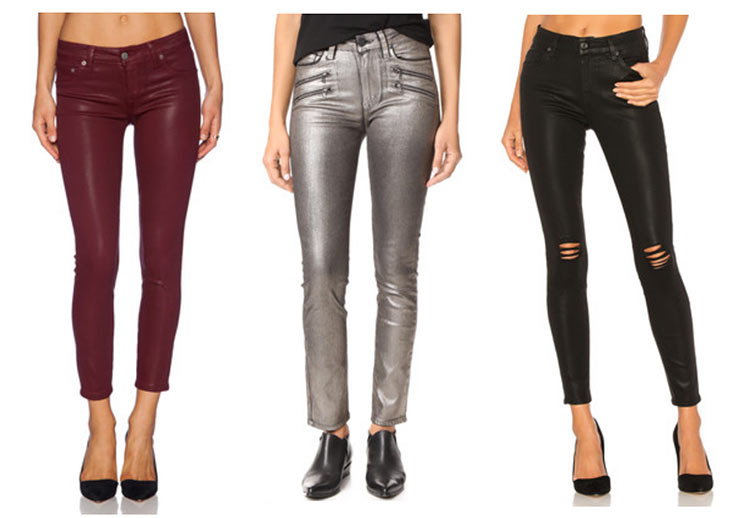 Lovers + Friends | PAIGE (or in Black) | 7 For All Mankind