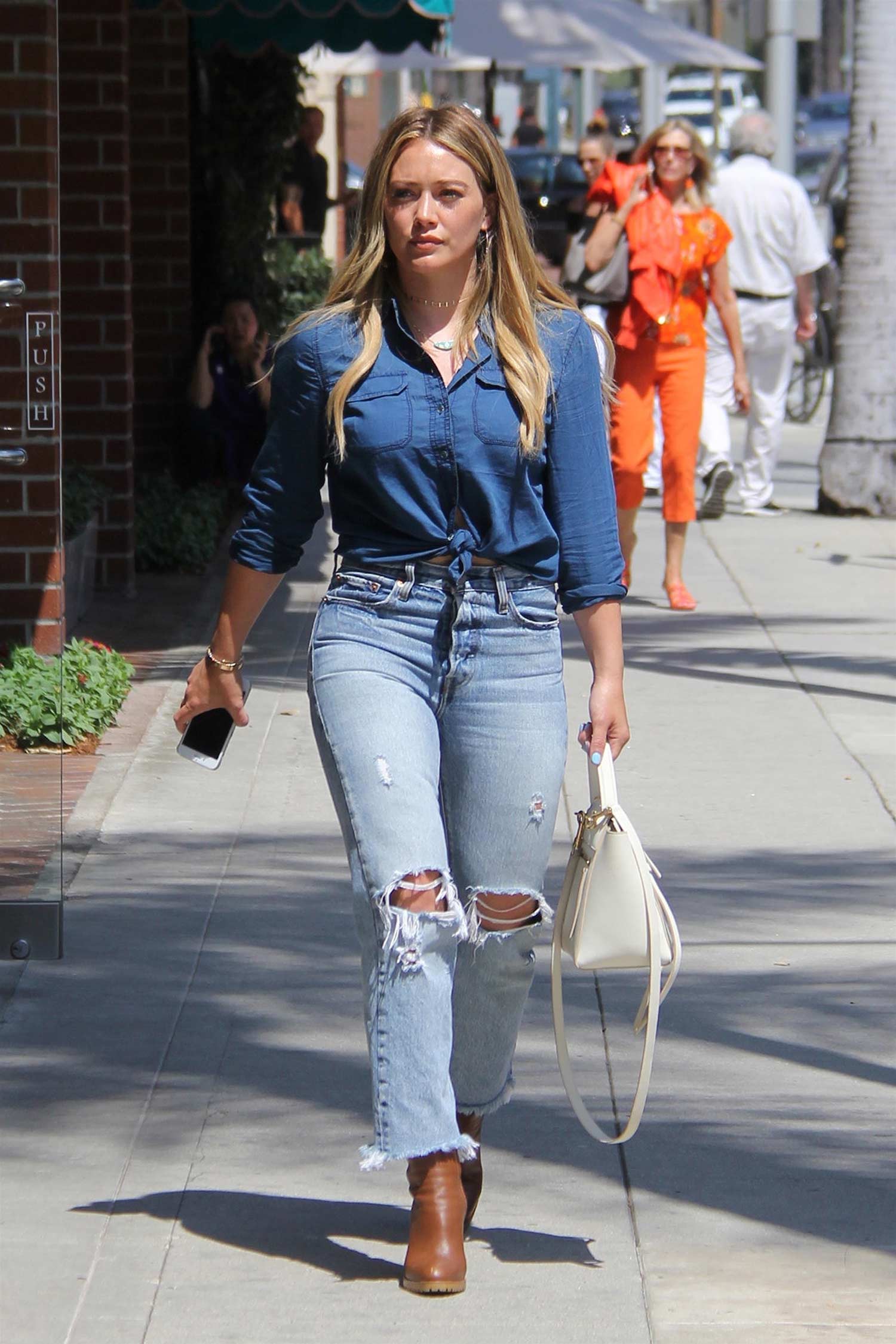 One of our regulars and denim lovers all around, Hilary Duff, got snapped while going for a solo stroll around Beverly Hills, California a couple of months ago. She really is one of the best denim wearing celebrities that we feature here!
For her day out, Hilary opted for a new pair of jeans and chose to wear the Levi's Wedgie Fit Straight Jeans in Lost Inside with a tie front blue shirt, some tan boots, and a white bag. We see her in so many different brands and fits that we're always expecting something new from Hilary, so this is a great outfit that shows just that.
I know I've spoken about the Levi's Wedgie jeans in a blog post I wrote about the reasons why I hate rigid 100% cotton skinny jeans, and I can see here that they're pulling around the lap/crotch area and are extremely tight in the butt, so I can imagine they weren't very comfortable for Hilary to wear, but the wash is very pretty. I love how authentic and vintage it looks, despite being new. Are any of you actually a fan of the Levi's Wedgie jeans?
Shop Levi's Jeans at Shopbop.com
Image Credit: RC / BACKGRID