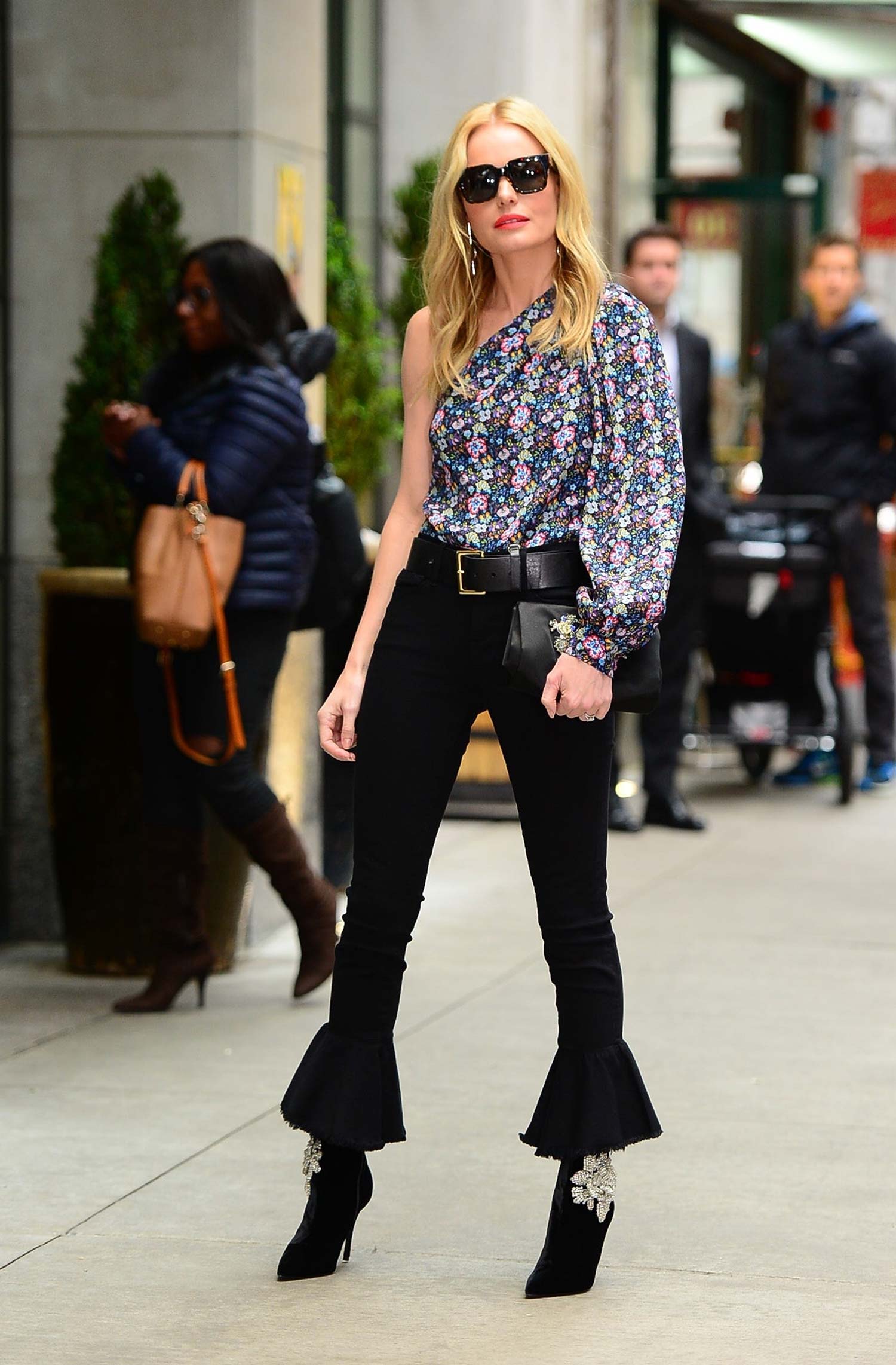 Kate Bosworth greeted fans and posed for photos while leaving her New York City hotel last month. She's such a style icon isn't she? I've always loved her outfits, especially at Coachella, but we rarely see her in paparazzi shots to include on The Jeans Blog. When we do see her though, she's dressed to impress!
Kate was wearing a pair of the MOTHER Cha Cha Fray Jeans in Not Guilty which she styled with an asymmetrical floral shirt, some embroidered boots, and a clutch bag. This is what I call the Spanish Flamenco inspired jeans trend and I'm surprised actually that we haven't seen more celebrities out in the frayed bell bottom like this as almost every brand released their own take on it.
I wouldn't wear these style jeans myself as I think I'm too short and they wouldn't flatter me, but I think Citizens of Humanity and MOTHER have two of the best designs when it comes to the Flamenco jeans. These MOTHER Cha Cha Fray Jeans are pretty cute! What do you think? Buy these exact jeans by clicking here.
Shop MOTHER Jeans at Shopbop.com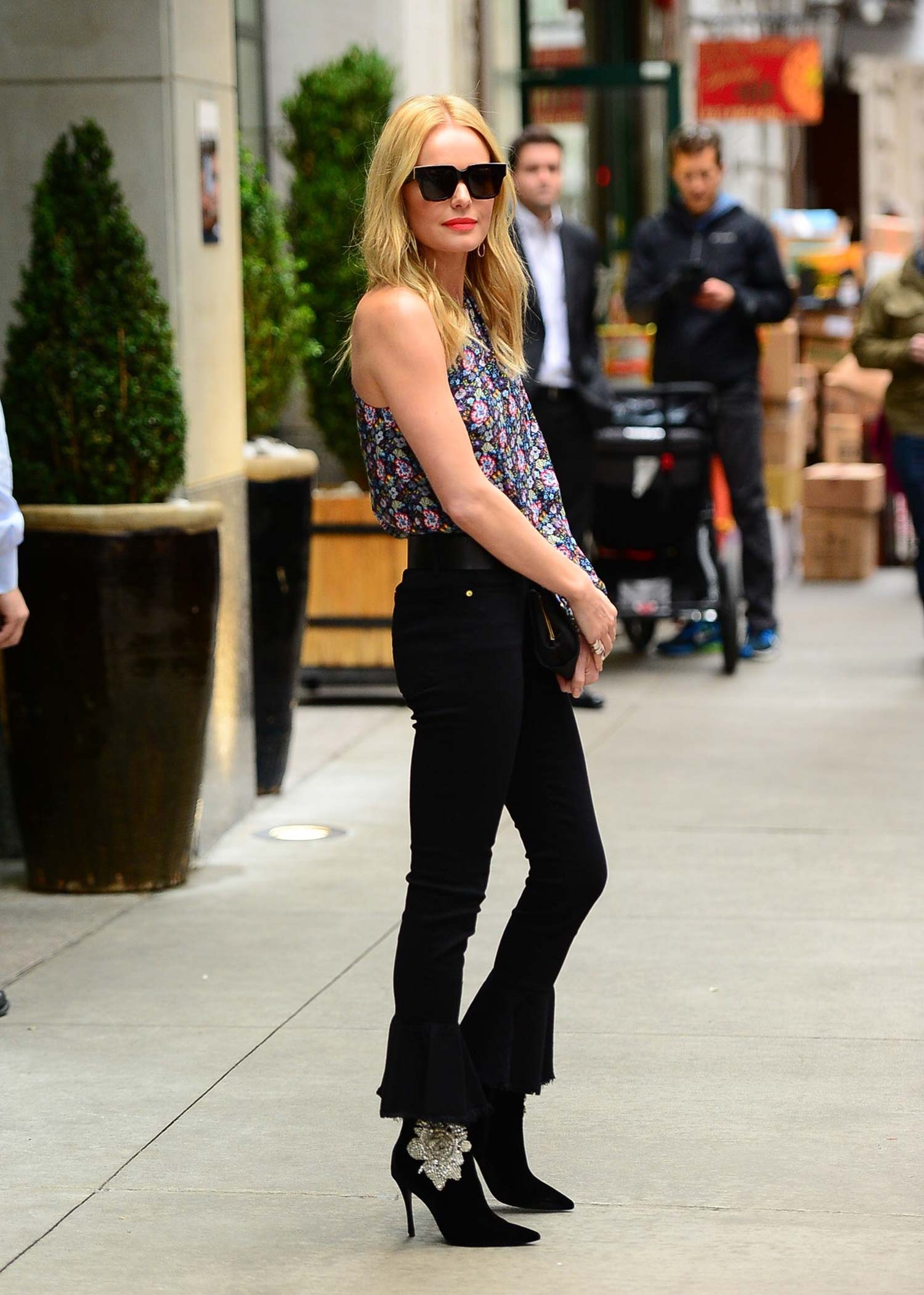 Image Credit: BACKGRID