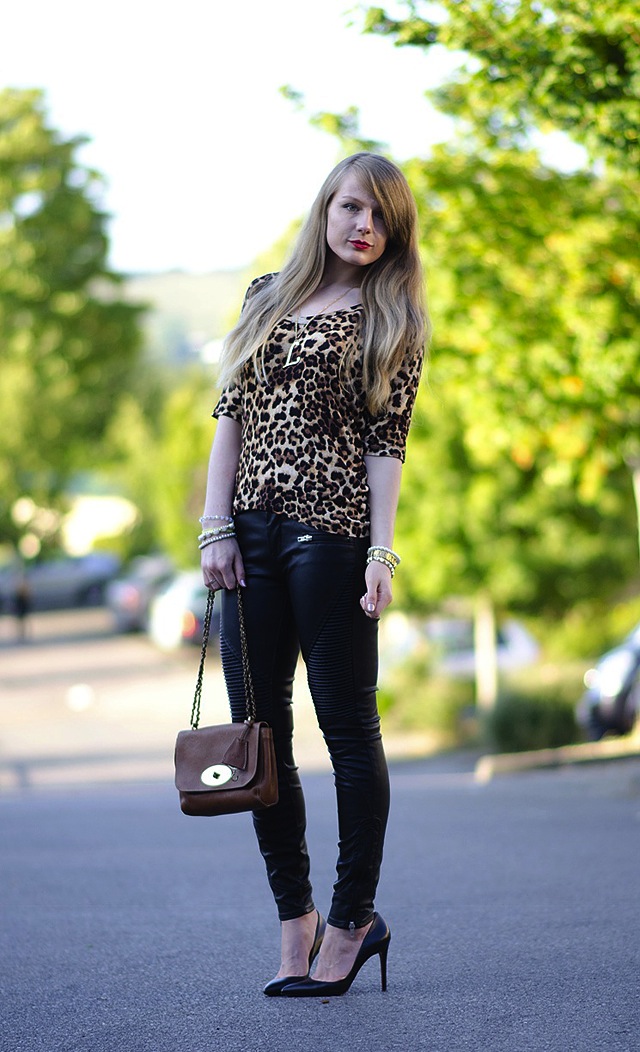 Buy these BLANK NYC Vegan Leather Moto Jeans in Daddy Soda by clicking here.
As promised, here are the modelled photos of the BLANK NYC Vegan Leather Moto Jeans in Daddy Soda. I originally reviewed these gorgeous jeans here on The Jeans Blog with laid down and detail shots, up close and personal, so you could get a good look at the stitching, ribbing, fabric and more. It was too hot to wear the jeans then, but the weather has since cooled down quite a lot so I was able to wear these out and give a more in depth review for you, I hope it helps.
These do have a lining inside, so if you are worried about the vegan leather material sticking to your skin or being irritable, it's not. The viscose lining creates a barrier between the polyurethane and helps them slide on and off a lot easier. In terms of fitting (even though everyone says BLANK NYC runs a little smaller and from experience it does seem to) these fit true to size. I have the size 27 and I'm normally between a 26/27 in premium denim, and these have a slight slouch to them as you can see. I don't think I could have taken them tighter as I probably wouldn't have been able to get them up and over my hips, but I think the slight looseness they have to them just adds to that moto jeans effect in my opinion.
I mentioned all of the details and more in my previous review, which you can read by clicking here, but you can now get an understanding of what I was referring to about the back pockets. They don't have the usual back pocket shape, instead they just have slits. This isn't as flattering as regular pockets like I mentioned before, but it does give the real effect of motor cycle pants. They aren't bad by all means, as you can see they are quite nice, it's just a personal preference.
I've had an amazing response with wearing these though! So many people love them and keep asking where I got them from and considering the price is literally only $106 or £65, you can't actually go wrong! The inseam is a perfect length (28 inches, the rise is also 8 inches) and the ankle zippers actually help you get them on and off without a hitch, the knee and thigh detailing hits in the right place and since I have shorter legs, that's a huge bonus for me, plus the fabric is thick enough to wear in Winter as well as thin enough to wear during the Spring. So I think they are a very multi-seasonal pant actually. I adore them and I love the fact that the colour is really black! If you love these BLANK NYC Vegan Leather Moto Jeans in Daddy Soda too, I definitely recommend you snap them up now as they will probably sell out fast! Buy them here online at Shopbop and don't worry as they do free international shipping on orders over $100!