I'm really excited to be sharing this denim review with you as it's on a brand that I've always wanted to try, but hadn't before – L'AGENCE. They have been extremely popular with the celebs and fashion bloggers over the last year, and now I can tell why. If you aren't familiar with them, they were founded in 2008, with an aesthetic through expertly tailored pieces made from high-quality fabrics from Japan and Italy. They have it nailed when it comes to forward thinking designs, as much as they do when it comes to classics! Check out my review on their classic Margot Skinny Jeans in Graphite below!
The Fit – What I was most intrigued by was the cut and fit of the Margot. It features a 9.75″ rise, an inseam of 26.5″ and a leg opening of 9.5″. This was like music to my ears because a lot of the cropped skinny jeans have a wider leg opening and as my legs are shorter, they usually hit at my ankles and cause a flappy look, which I don't like very much. With the Margot, having a 9.5″ leg opening means they are skinny all the way down and that's perfect! They really do have a high rise, skinny fit, and the back pockets are positioned quite high and are smaller (reminds me a bit of the J Brand Maria) so they do give the illusion of a more pert butt. I usually like the pockets a bit lower, but I actually find these extremely flattering due to the angles.
The Sizing – I spoke to the brand about sizing as I was wondering what to choose, and I went with my smaller size of a 27. I vary between a 27-28 in brands and the 27 was perfect for me. They run a little larger than J Brand or COH, if that's helpful to you, so go with your smaller size as they're super stretchy and fit snuggly. These are the only jeans I have tried from the brand, so I can't say for their others (I imagine the coated and metallic run smaller) but if it's these you want, I hope that helps!
The Denim – I would say that these jeans are more of a summer pair as the denim is extremely lightweight, so they definitely aren't thick. They're made up of 42% cotton/29% rayon/19% lyocell/6% polyester/4% spandex on the outside, and have a lining of 65% polyester/35% cotton. Now as you know, I'm usually bothered by polyester in jeans as I find it to be itchy most of the time, however I can't feel it in these at all and it hasn't caused me any scratchiness or itching. It's more like a jegging material, which is why they fit so snug, and they have the most stretch you can imagine, so you can move about however you wish in these jeans. I love them for the comfort and ease of wearing. I've opted to wear them so many times now and they have become my go to!
The Wash & Details – The wash is called Graphite and it's exactly that, it's a washed, faded black which has a powdery appearance to it, fairly similar to the Hudson Barbara in Bazooka but a lot nicer. This makes them so versatile actually as you can easily dress them down and casual as much as you can a smart look. All the stitching is black too, so it's tonal, they're a fully washed black jean all over. It's very pretty! Now there's next to no details on these jeans. There's no branding anywhere, so they are as subtle as you can get really. The only thing noticeable is their button, so other than that, if you're looking for a minimal jean, these are it!
Overall Opinion – As you can probably tell, I absolutely LOVE these jeans! I wasn't expecting to like them as much as I do, but I do. For a pair of skinny jeans, I don't think they get much better than this. The cut is gorgeous, it's perfect for shorter women like me while being closely fitted and skinny all the way to the ankle. The fit is extremely flattering as well, even Adam said they look like my legs go on forever in them, and I agree with that. The wash is a perfect washed out black as you can see, not to mention they're one of the most comfy jeans I've worn! So I think L'AGENCE have done an amazing job and I can see why the Margot is their best, most popular cut! I definitely plan on getting more of them in various washes. Have any of you tried them? If not, I recommend these if you're looking for a lightweight, super stretch jean!
Buy these L'AGENCE Margot Jeans at Shopbop.com for $260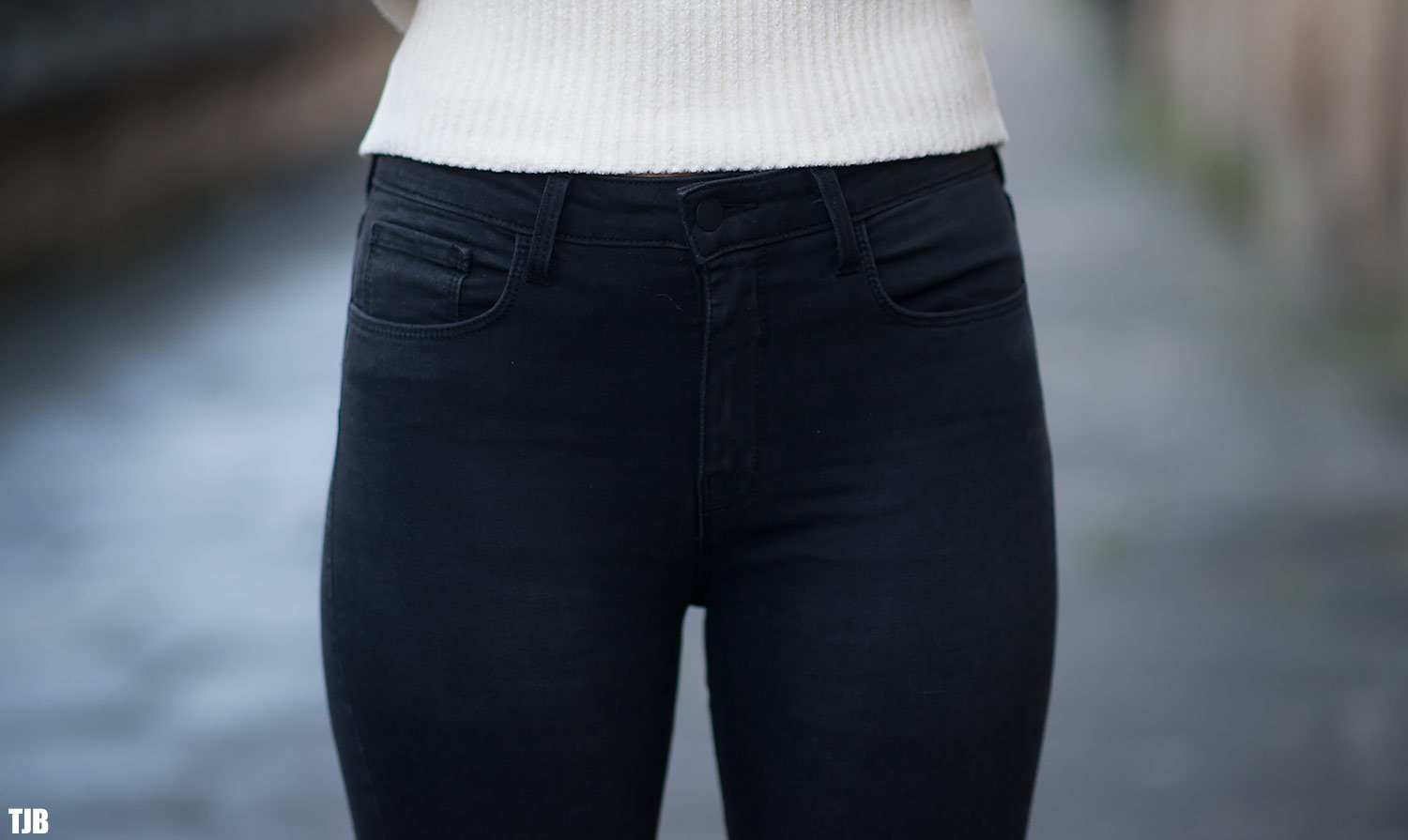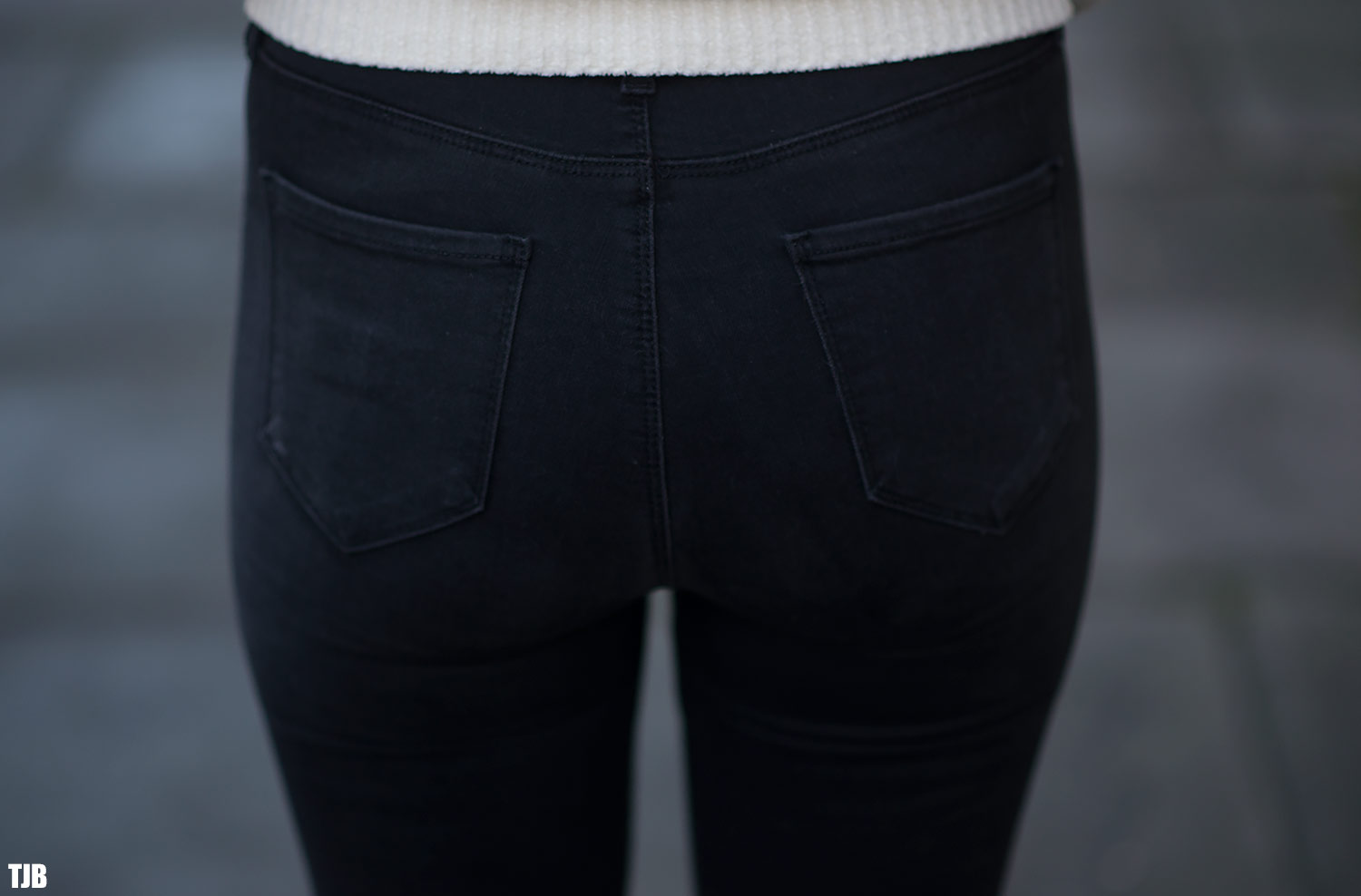 Jeans courtesy of L'AGENCE /  Opinions all my own.